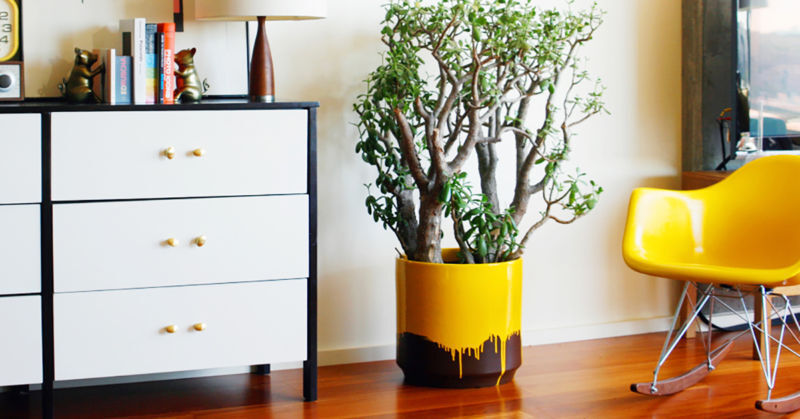 Not everyone out there who's curious to try more DIY décor tricks has master-level skill or a big budget (after all, isn't saving a few pounds why you're going the DIY route?). Luckily a simple can of paint can work wonders in terms of improving your home's interior. Below are just a few ways to use paint to your advantage. These projects range from the super easy to a moderate level of difficulty, so there's a little something for every DIY enthusiast. Now just grab a drop cloth and a smock and get creative!


Upgrade Your Planter
A potted plant is the perfect place to add a little colour and character to your space — even for minimalists. Years ago I first created this drippy-paint pot sort of by happy accident.
To recreate, find a
cylinder planter
, pick up your favourite shade of
Rust-Oleum
paint and a
wide paint brush
. Dip the brush heavily (you'll want a little excess for this effect) in the paint and begin to coat the planter from the top (opening) by circling around, allowing the residual paint to drip down the sides. Since this process is relatively unpredictable and the effects will vary each time, just continue until you reach your desired effect.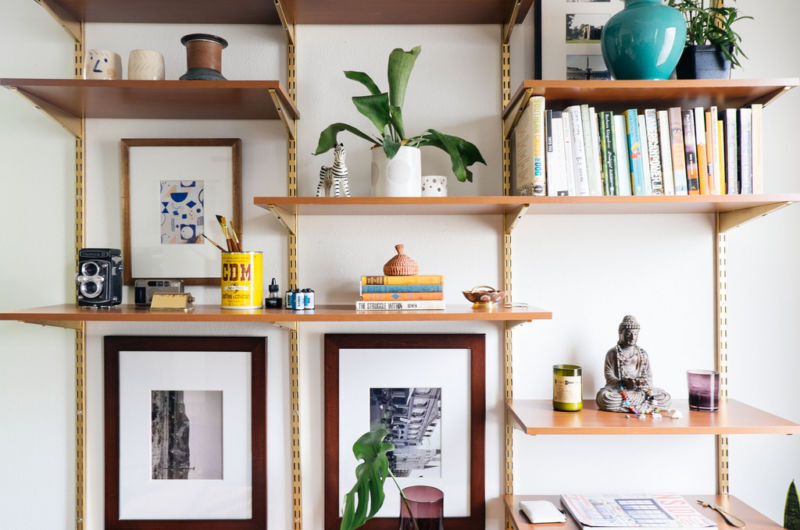 Make It Metallic
It's easy to go nuts giving everything in sight the Midas touch when you've got a can of metallic
gold spray paint
in your hot little hand but I suggest saving the stuff for little accents here and there.
Make a message on your fridge look cool — not childish — by coating one of these packs of alphabet magnets in shiny silver or gold. Create a little haiku, give your housemate a memo or remind yourself to pick up milk in a playful yet totally chic way.
If new lighting fixtures aren't in your budget, a little metallic paint on your existing ones may give you the upgrade you're looking for. Carefully remove your chandelier, sconces or even lamp base and give it the golden treatment. Other things to gold (in moderation) could include a picture or mirrors frames, drawer pulls, doorknobs or candle holders.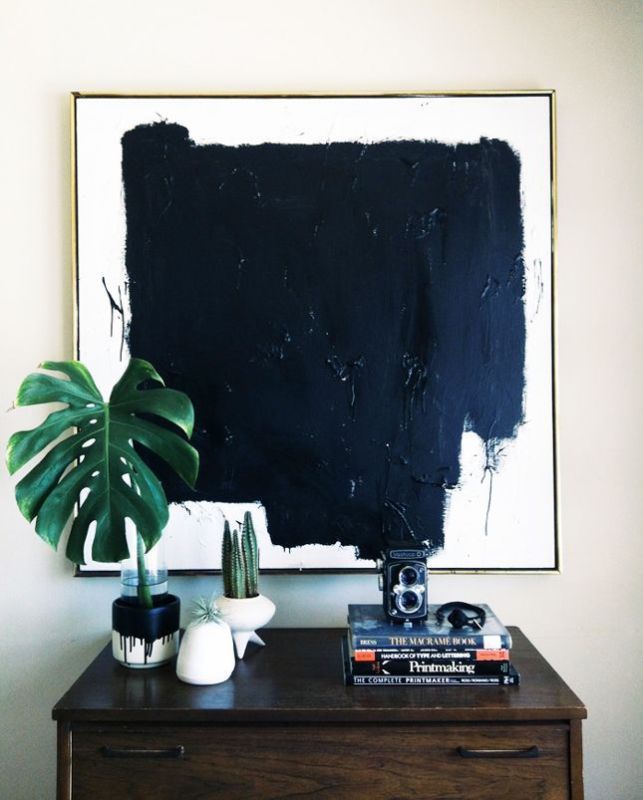 Paint Over Cheap Artwork
Find cheap mass-produced
paintings
so you can paint over them. Skip the whole process of mounting canvas on a frame. It can get really expensive, too, especially for large artwork. Just go hunt for some inexpensive canvas painting that's already stretched and framed, then slap some paint over it to make it your own!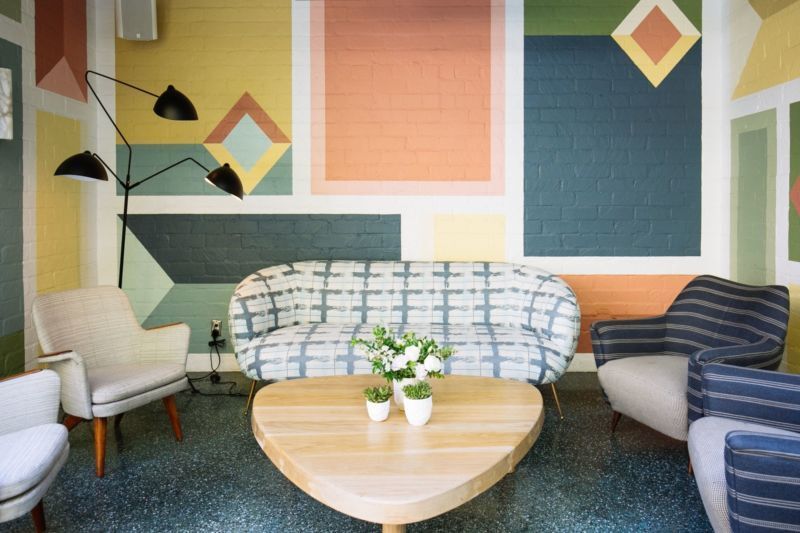 Modify Your Wall
I fell in love with this wall in the Kelly Wearstler-designed Avalon Hotel in Beverly Hills. You can attempt your own version at home with some careful measuring,
painter's tape
and some tonal paint colours. Yes, this one can be quite a significant project but you can also reduce its difficulty level by simplifying the design. A square within a square, for example (you can also use
Josef Albers
artwork for inspiration) has a similar effect but with a less complicated design.