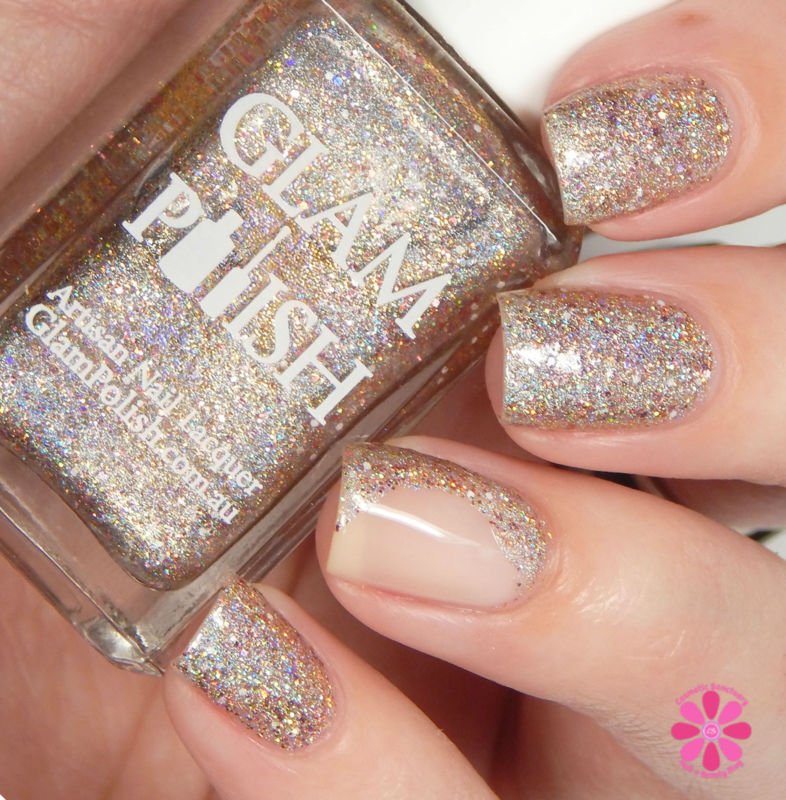 Quick & Easy Nail Art Tip with Reinforcement Labels

I've said before that I'm no nail art guru. At all. But I have quick little nail tips that help me get by. They aren't perfect, but with my shaky hands it does help to work as a guide.

What is this nail tip? REINFORCEMENT LABELS! Those round labels you find in most office settings. They protect hole punches made in paper so the paper doesn't rip easily out of binders. They are cheap and have multiple uses!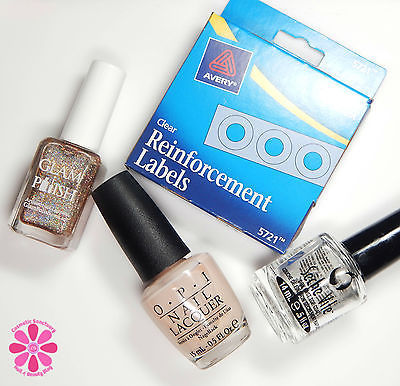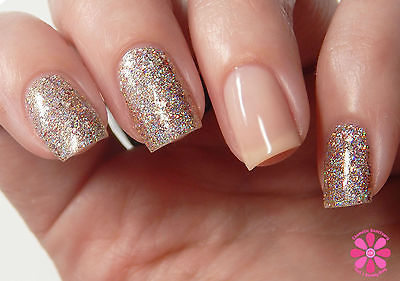 Paint Your Base
For some quick nail art involving full coverage micro glitter polishes, I like doing accent nail art. So I paint my index, middle and pinkie with full coverage micro glitter. Then I paint my ring finger nail with OPI Bubble Bath for a clean, light and natural base for the glitter art. Of course you can use any colour for this, I just like lighter shades to go with full coverage glitter.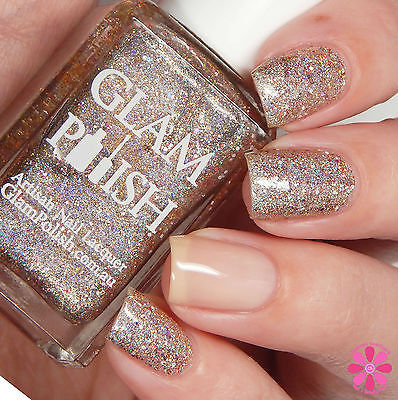 Top Coat It
Use a fast dry top coat at this point to seal everything in and speed up the drying of your accent nail. If you apply the reinforcement labels (or any sticky decal that will be removed later) before fully dry then you WILL lift your base up and ruin it.

With a fast dry top coat you should only have to wait about 10 minutes.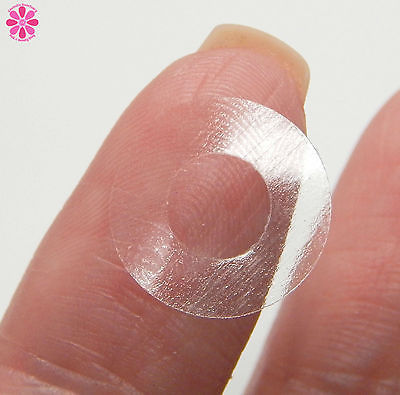 Prep Your Label

This is a step I kept forgetting. Take off your reinforcement label and touch the sticky side a bit with your fingers. This will enable the label to still stick to your nails for the nail art, but not so much that it leaves residue behind and less likely to lift any polish if it's even not completely dry.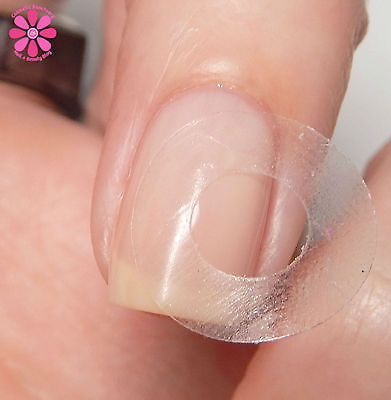 Place Label

Now you just place the label where you wish it to be, paint along the curve to create your nail art and then lift the label away.

Do not leave the label on for the polish to fully dry or you will have to start over!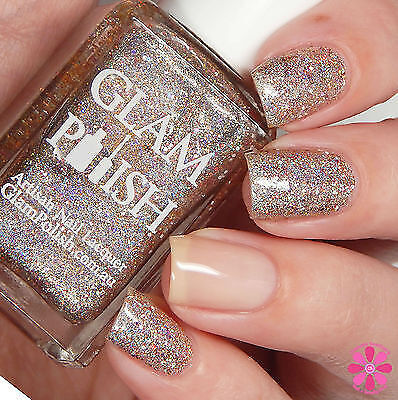 Top Coat It Again
Now you are ready for your final top coat and you are good to go!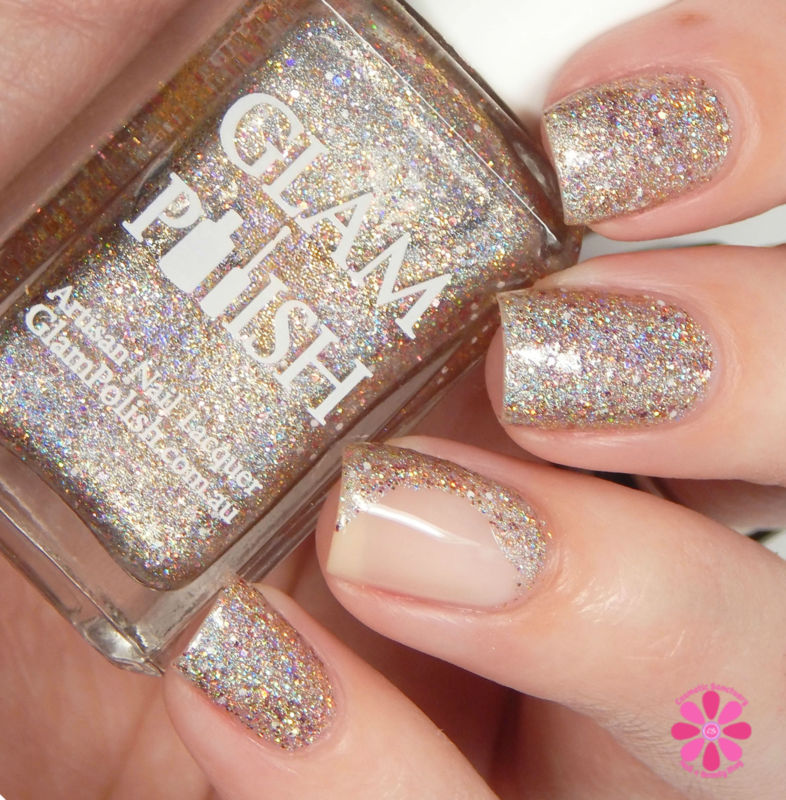 Enjoy!
Now you can enjoy your new manicure and it looks like you did it effortlessly! You can use these for a few different, simple nail art styles!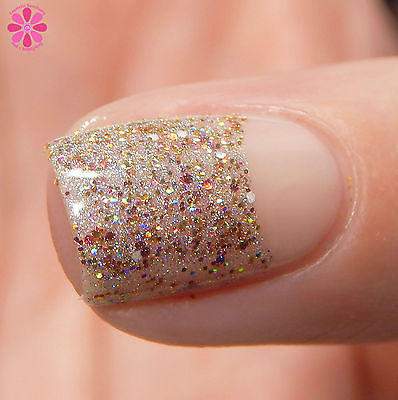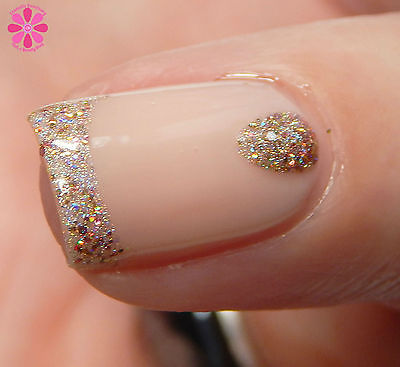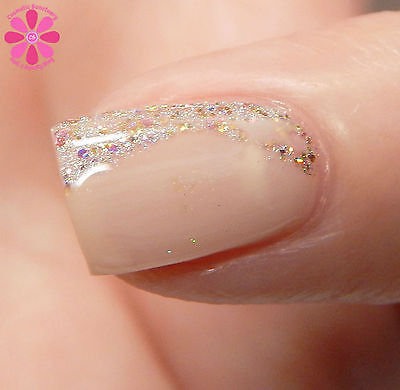 Random (I really don't know the technical nail term)