Racing Legends 1967-1998
This is one of many illustrated famous racing driver guides I've created for the community. I hope you enjoy it. If you wish to find out more about the motor racing art featured in this guide please click here.
This guide features several racing legends from 1967-1998.
Jim Clark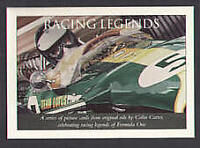 Jim Clark was clearly the greatest racing driver of his time, and the combination of Clark and Colin Chapman produced two driver's World Championships and Constructors' Championships for Lotus in 1963 and 1965. The 1967 Lotus 49 first used the Cosworth DFV engine, and his victory during the 1967 season was his last home victory prior to his tragic accident at Hockenheim in 1968.
Jochen Rindt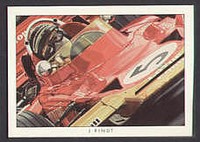 After two seasons with the Cooper team and one season with Brabham, Jochen Rindt joined Lotus in 1969, alongside World Championship Graham Hill. In 1970 he won the Monaco Grand Prix in the Lotus 49 but, once the new Lotus 72 was ready, Rindt had four consecutive victories at the Dutch, French, British and German Grand Prix. His fatal crash during qualifying for the Italian Grand Prix at Monza, resulted in Rindt becoming the only posthumous World Champion, awarded after Emerson Fittipaldi's victory at the USA Grand Prix meant that his position could not be overtaken.
Ronnie Peterson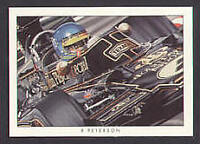 Ronnie Peterson made his debut with the March team in 1970 and, in only his second season, he gained five second places and was runner-up to 1971 World Champion Jackie Stewart. It was not until 1973, when he joined Lotus, that he gained his first victory at the French Grand Prix, followed by victories at the Australian, Italian and U.S. Grand Prix, achieving third place in the World Championship. After another spell with March, and then Tyrell, he rejoined Lotus in 1978, but suffered fatal injuries after a crash at the start of the Italian Grand Prix, robbing motor racing of one of its fastest and most popular drivers.
Niki Lauda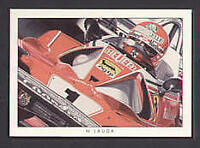 Niki Lauda turned Ferrari's fortunes around when he won his first World Championship in 1975. In 1976 he looked well on his way to his second successive title, when, after a near fatal crash at the Nurbergring, he lost out to James Hunt by just one point. In 1977 he did win his second title with Ferrari, followed by a spell with Brabham and a two year retirement. He came back in 1982 with McLaren and won his third title in 1984, before finally ending a remarkable career at the end of the 1985 season.
Gilles Villeneuve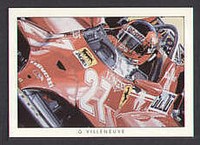 After making his F1 debut in 1977 with the McLaren team, Gilles Villeneuve joined Ferrari, and remained with them throughout his career. But for following team orders he could have been World Champion in 1979, where he finished runner-up to team-mate Jody Scheckter. His daring and spectacular drives for Ferrari earned him a special place in racing history and after his tragic death during practice for the 1982 Belgian Grand Prix, he remains one of Ferrari's best loved drivers.
Damon Hill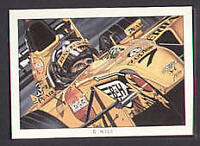 In a relatively short F1 racing career, Damon Hill achieved much, including the World Championship in 1996. From his first full season in 1993, to his famous victory at the British Grand Prix in 1994, through his battles with Michael Schumacher in 1994/95, and then finally rising to the challenge of team-mate Jacques Villeneuve in 1996, Damon has been a great ambassador for the British sport. In 1998, in the uncompetitive Arrows Yamaha, victory was virtually assured at the Hungarian Grand Prix, but for a hydraulics failure, and later that same year we all remember his historic race at Spa to give the Jordan team its first ever F1 victory.
Thank you for reading my guide and I hope you found it interesting!