A railway station wall clock is a truly distinctive timepiece as it looks like one that you would find in a railway station. These clocks tend to be quite large and antiquated looking, so they are suitable for homes with a slightly antique style. Give your home an old-fashioned feel by fitting one of those inimitable clocks to your wall.
Railway Station Wall Clock Design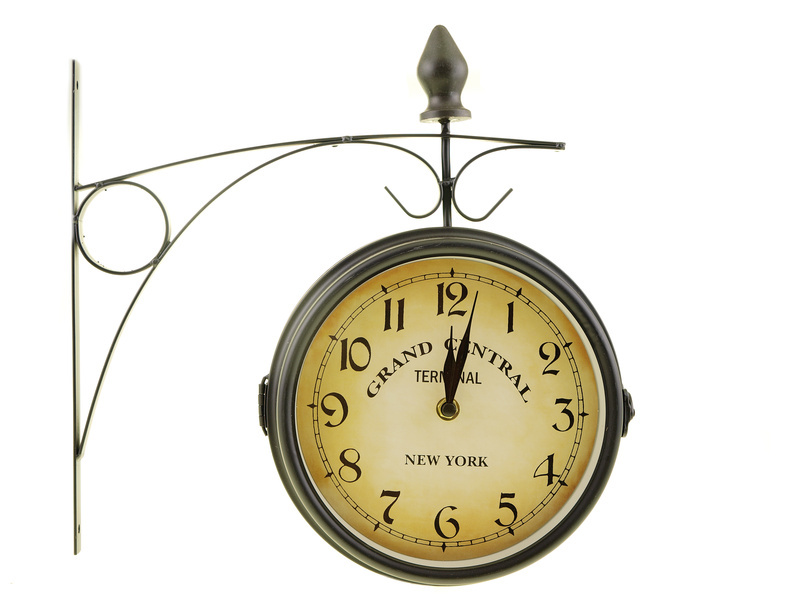 The railway station wall clock is typically larger than other types of wall timepieces and so they work well as a centrepiece for a living room, kitchen, bedroom, or hallway. More often than not, these clocks use Roman numbers, while some have Arabic numbers or lines for the numbers. Besides the dial, pay attention to the hand design when selecting the clock. They range from very modest to eye-catching, especially if they are in contrasting colours.
Railway Station Wall Clock Mechanism
Due to its design, the railway station wall clock is mechanical, not digital, as digital clocks would not look as stylish. This means that the mechanical movement contains moving parts. The power source is usually a suspended weight or a mainspring hanging from a cord that is around a pulley. The mechanism requires winding up and a ratchet prevents it from unwinding. The wheel train is a gear that transmits the force from the power source to the escapement, a mechanism that allows the wheel train to advance while the swing or pendulum moves. This keeps the hands of the clock moving. The oscillator is the timekeeping element, a balance wheel or a pendulum that swings back and forth at a precise time interval.
Railway Station Wall Clock Condition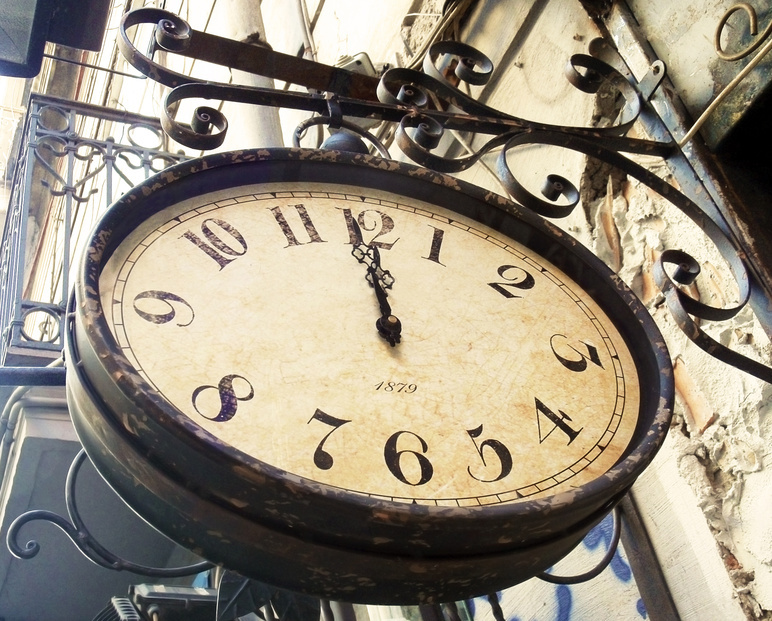 You can find brand new wall clocks that are reproductions of the classic railway station clock and use the traditional design. As they are new, these clocks should be in good working condition. However, you could also find a real treasure, an antique railway station clock that was actually in use on a platforms. If you intend to use it as a timekeeping device, you need to pay attention to its condition. Also, note that such clocks generally require winding every seven days or even more often. Some clocks even require special tools for winding and you will need to have the specific tool. Also, consider whether you have the space for such a clock. Antique clocks need to be level to keep accurate time and you should not expose them to extreme temperatures. Therefore, antique models are better for indoor conditions even though they used to be outside on the platform.