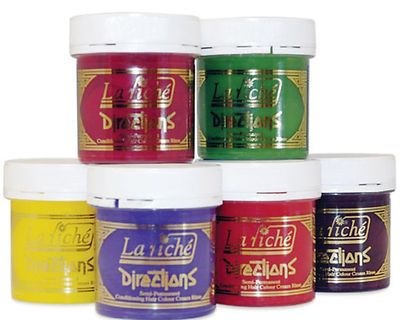 Try the trend – rainbow hair
Kylie Jenner has a turquoise dip-dye, Lily Allen's latest locks are flecked with orange and we can't even keep up with hair-chameleon Katy Perry's latest shade.

There's no denying it, rainbow bright hair is rocking the beauty world.

It's not just the stars getting in on the trend, though. eBay has seen pastel and vibrant hair colour sales soaring in just one month as we copy the red carpet 'dos.

Jewel-inspired hues are fast catching up with sales of emerald (+109%) and sapphire hair dye (+225%) also soaring.

"From Los Angeles to London, statement colours locks are booming - proving that the demand for vibrant hair colour is here to stay", said eBay's Laura Wilkinson-Rea.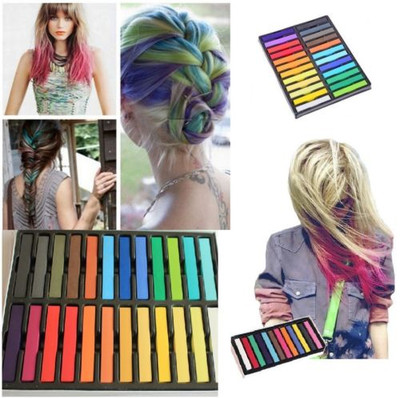 Add a caption
Try rubbing hair chalk onto your locks for instant bold colours
Click to edit caption
Whether you experiment with a temporary tint or a radical bright look, it's easier than you think to create Crayola-bright hair.
Try rubbing
hair chalk
onto your locks for instant bold colour that washes out. Plait streaks of different colours together for a super cute effect. Alternatively, you can buy clip-in coloured hair strands.
For a dip-dye effect on mid to long hair, try tinting the hair tips in your favourite colour.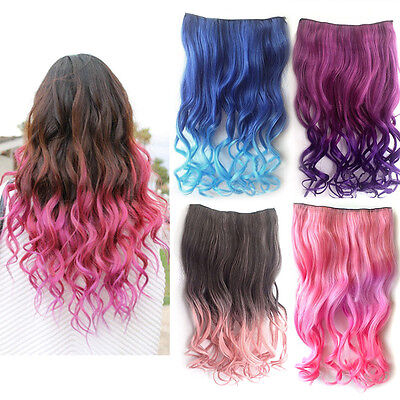 Bright highlights are also a great look that grows out well. Sienna Miller-inspired pink streaks look ultra-romantic on blondes or make like Lily Allen with bold orange streaks in dark hair.
Block colour is best on shorter hair, but remember to consult a hairdresser before you commit. Blondes should be able to use permanent dye, while dark hair may need to be bleached first.
One thing for sure, bold has never been more beautiful.
Shop all your rainbow bright hair trends at
www.ebay.co.uk