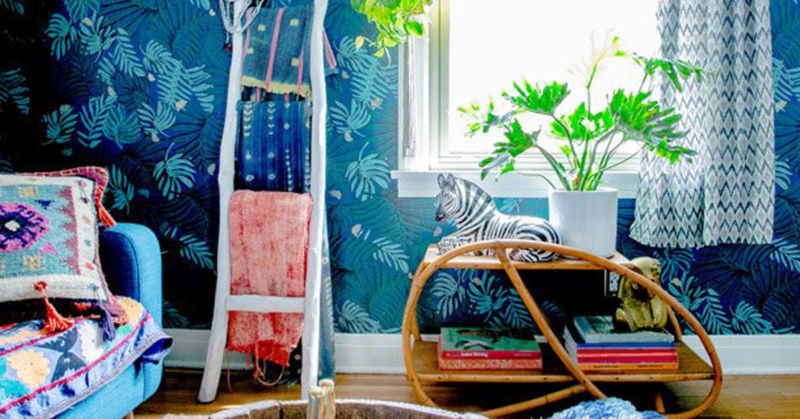 Rattan and I are in love. It's a chic, jungalicious material that can be styled in endless ways! It's relatively affordable, no fuss and can be used indoors and out! Rattan is a vine, which is why it can be bent and twisted into so many fun and sexy shapes! For a few stylish ideas on how to style and bring this gorgeous material into your home, follow my guide below!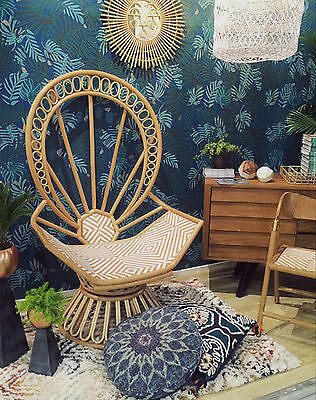 Peacock Chair
Ohhh the beloved
peacock chair
! This sexy throne-like chair has been around for decades and is the true definition of boho. They come in many sizes, shapes and textures! For the ultimate boho room, pair this curvaceous chair with a textured rug and patterned cushions or poufs. If you're feeling like a queen (or king) use it as an office chair or at the head of a dining room table!! eBay is the perfect place to source vintage peacock chairs.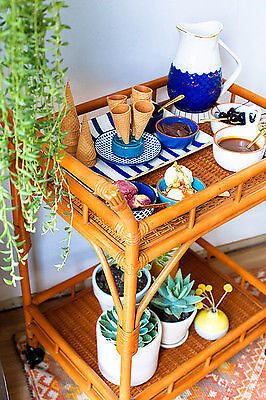 Bar Trolley
Whether you choose a vintage or new design, a bar trolley is a simple but stylish way to incorporate this material into your space. For more ideas on how to style and fill your bar trolley, check out my
Essentials for a Boho Bar Trolley
guide!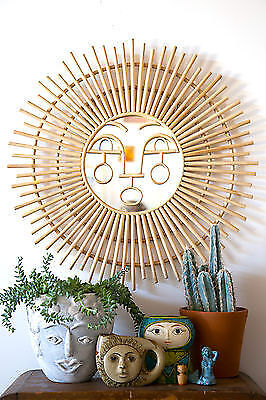 Mirror
I've always had a thing for mirrors, so what better way to combine my two favourites than a rattan style mirror! It's an easy but subtle way to brighten up a space. Style your mirror in an office above your desk or add it to a
chic gallery wall!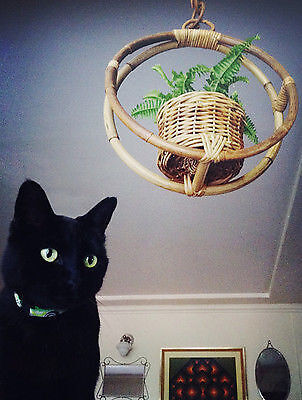 Planter
Give your
plants
a stylish home with a rattan planter! If you're short on floor space, scour
eBay
for the perfect hanging piece. Pair the rattan planter with a vintage macramé piece and voila, you've got yourself a stylish jungalicious corner! When I style, I like to stick to odd numbers, so try two macrame planters and a rattan or reverse it! For added flair, hang them at different lengths.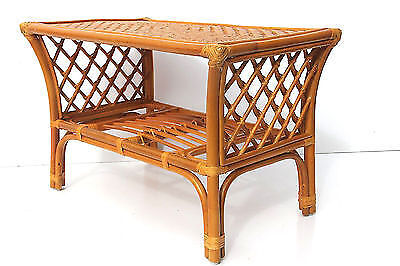 Coffee Table
To add a bit of nature, warmth and texture to your living room bring in a
rattan coffee table
. To style the table, add a colourful stack of books, a tray and fresh flowers! The tops of the rattan tables can be bumpy due to the texture and weaving, so adding a flat surface like the tray will help even it out! Style the tray with candles, coffee table books, plants and your favourite tchotckes. This could also double as a patio table!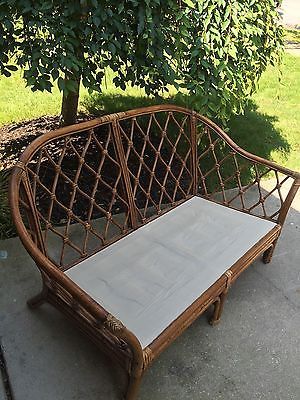 Sofa
Go big with a
vintage rattan sofa
! If you can get your hands on a vintage version reupholster the cushions in a patterned
kilim fabric
, velvet or indigo! If reupholstering is beyond your budget, try my favourite styling trick and DIY! Cover (and layer!) the vintage cushions with
suzani
blankets or a plethora of
textiles
!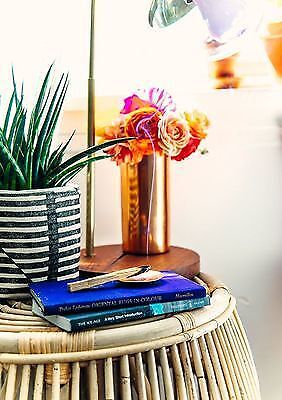 Bedside Table
Don't forget about the bedroom! A
rattan side table
is the perfect addition to any boho bedroom! To complete the look, add a tiny plant (styled in a basket), a few books, a
palo santo
stick and a bundle of colourful blooms! For a cohesive look, style two identical tables on either side of the bed. If you're a maximal bohemian like myself, pair it with a different style of rattan table, to match without being matchy-matchy.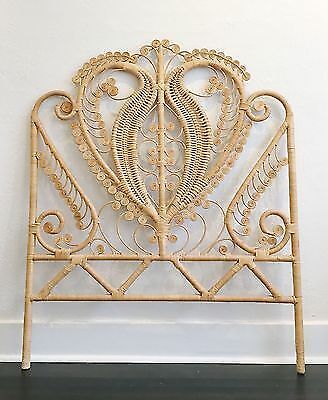 Headboard
Talk about a statement piece!! This sexy
peacock headboard
will add all kinds of drama to a blah bedroom. For a blingy but clean look, style the bed with a
Moroccan wedding blanket
and neutral sheets! For an infusion of colour, add patterned cushions and textiles like indigo, suzanis or mudcloths!