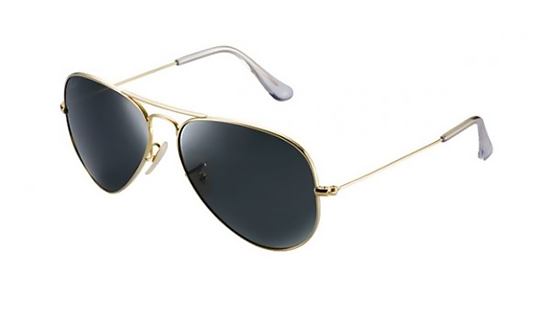 Initially producing sunglasses for the American Air Force, Ray-Ban is a now a worldwide brand and part of Luxottica. To buy a pair online, it helps to have measurements from an old pair of sunglasses. When in doubt, just go for sunglasses that look cool and fit your face well. Remember to buy a sunglass case to protect your investment.

Measure Your Favorite Sunglasses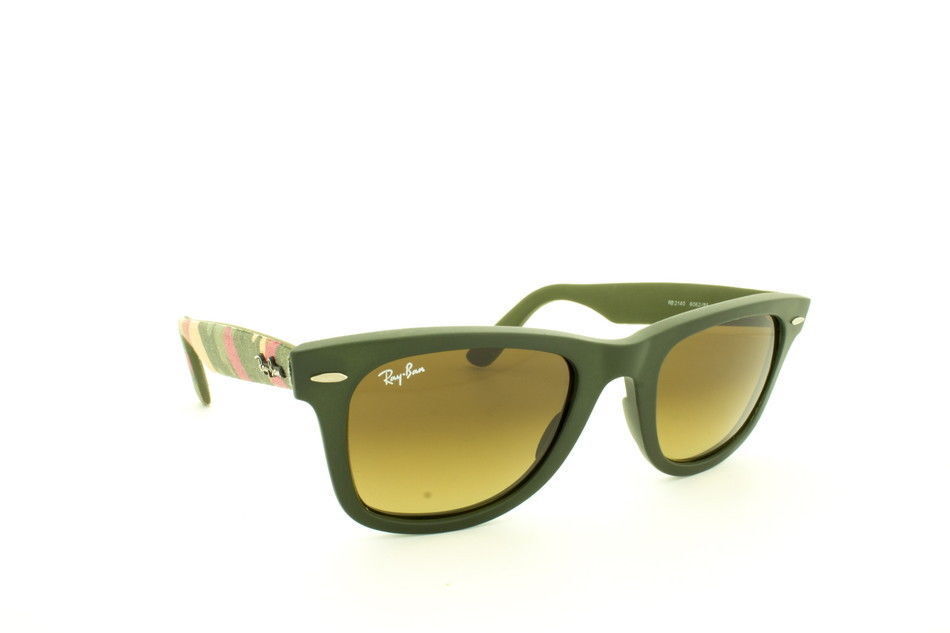 To buy comfortable, well-fitting Ray-Ban sunglasses, the company recommends measuring the diameter of the lens and the width of the bridge. This measurement is in millimetres, so use a small ruler. Sometimes these measurements are stamped on an arm of the sunglasses. You do not need exact measurements, but precise measurements increases the odds of getting Ray-Bans that fit well on your face.
Know the Product Range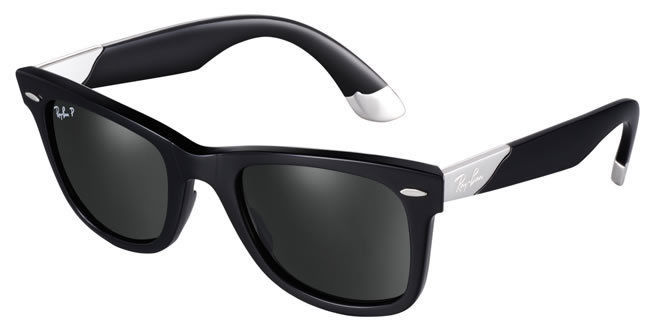 Ray-Ban sells five types of sunglasses: standard, Legends Collection, gradient, mirror, and polarised. Each lens type has advantages and disadvantages with enthusiasts who firmly believe their preferred type is best. If possible, try on a few pairs of Ray-Bans to see the difference for yourself. Ray-Ban does not offer corrective sunglasses with the Ray-Ban logo, but they might in the future. For now, you can wear contact lenses and still rock a new pair of Ray-Ban sunglasses. When indoors, you can also wear Ray-Ban prescription lenses that do not have tint.
Try Polarized or Mirrored Lenses for Driving
Polarized lenses reduce reflections and increase contrast. The goal is to reduce eye strain while improving your clarity of vision. Mirrored lenses are similar; they reduce light transmission, which can also aid in reducing eye strain. Both types of Ray-Ban sunglasses are ideal for driving on sunny days.

Use a Virtual Mirror
The hardest part of buying Ray-Ban sunglasses is finding a pair that complements your facial shape. Fortunately, the official Ray-Ban website has a virtual mirror to upload pictures and virtually try on sunglasses. This allows shoppers to quickly find the right shape and colour of sunglass. If you do not have a recent picture of yourself, use a default model with a similar facial shape to your own.

Know Your Ray-Ban Shapes
Ray-Ban sells sunglasses in four standard shapes: round, rectangle, pilot, and square. Most shapes are fairly self explanatory. Pilot is a teardrop or triangular shaped sunglass; for example, most Ray-Ban aviator sunglasses are pilots. Ray-Ban also has irregular shapes like Highstreet, Junior, and Cat Eye. If you want to order online without trying on the sunglasses and do not like the idea of a virtual mirror, go to the nearest store to try on similar shapes. Find the sunglass shape that works best for your facial shape.