Dreamland is engrained in Margate's identity. The amusement park, located in the centre of town, was first opened in 1920. Over it's 70 years lifetime, it made the seaside community thrive.

In the early 2000s, the park began to enter into decline and, in 2003, it was announced that Dreamland would be closed and the site redeveloped.
Since then, Margate's community have been through a real roller coaster ride to get it up and running again. We spoke to Eddie Kemsley, CEO of the recently opened Dreamland, to discuss their amazing ten-year journey.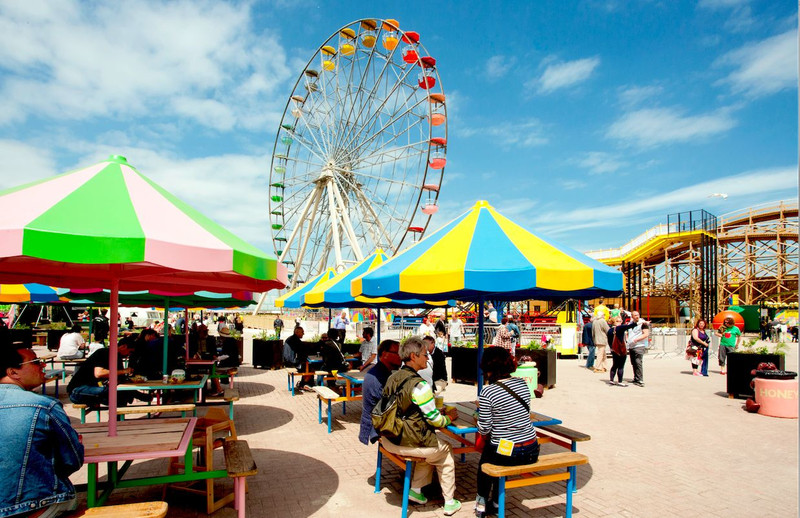 Add a caption
Here it is, a candy-striped phoenix, saved from being demolished
The beginning
"After the closure, the community got together and fought against any type of development. The site is located in the middle of a town centre and it could have easily be knocked down and just turn into housing or retail", Eddie explained.
In response to the community's pressure, the Local Council got involved and created Dreamland Trust, allowing locals to begin planning the construction of a new park.
"Over the last 10 years we had so many ups and downs to get us where we are today it has been a huge battle of it's own".



The up-cycle process
The renovation process
In 2013, when the Dreamland Group kicked off the restoration process there were old, beaten up, attractions still on site, including a Grade II listed roller coaster. "We took everything into our workshops and, you know, rub them down, repainted them…"
During the up-cycling process, she remembers finding some treasures on eBay: "We spent a huge amount of time going through the site. Some stuff we were looking for, some stuff we just found. For example, we came across this amazing clown shooting game. It was a really old travelling fair sideshow and we did all up. It was really cool and has now been up cycled in our wood shop".
Eddie stressed the satisfaction of these pieces getting a second life: "It's great now seeing the kids playing with those items, sitting on them, really enjoying them. It's really nice".
The attractions that now feature in the park expand from original 1920's right through the modern age. "Our aim is for people to come through the doors to enjoy a quintessential British day".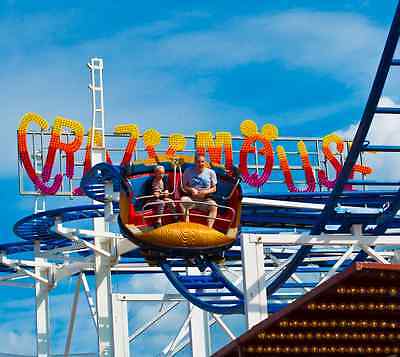 The opening
On June 19th, Dreamland re-opened its doors. So far, the amount of visitors have surpassed Eddie's expectations and reinstated a lost vitality in the area.
"You can see the whole town has become really vibrant and all the thousands of people coming to Dreamland going out onto the beach, and to the restaurants. The community is responsible for that".
However, Eddie highlights the job is not yet done; "Dreamland is the heartbeat of Margate. Ten years ago it stopped and just a few weeks days ago it started beating again. We are very ambitious and going to keep working hard to renew our offer often and keep people coming".