Something every man dreads in his life - a receding hairline. But it doesn't have to be that way.
Western medicine tells us that DHT is the mother of all evils when it comes to hair loss, but this isn't completely true. DHT does however cause inflammation which is what makes your hair fall out. So one method of
tackling a receding hairline is to reduce inflammation
in the scalp, which is what many drugs designed for hair loss do - but with unpleasant side effects.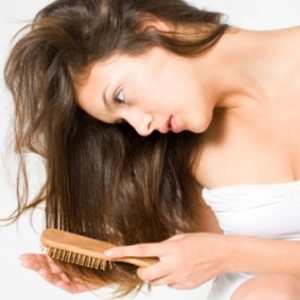 Minoxidil
- A commonly used and prescribed drug (i.e rogaine, ronoxidil) for hair loss and it works fairly well for men and women. But the information on how it works is not widely available although scientists have known for years.
At first, minoxidil was designed for heart conditions as it improved blood circulation by unclogging and widening arteries. They then found it to be useful for hair loss with the simple logic that increased blood circulation in the scalp will reduce the inflammation and prevent hair falling. So minoxidil was introduced in it's topical form to provide the same effect.
However taking this drug does have several side effects you must be wary of, here are some of the most common:
burning or irritation of the eye
itching
redness or irritation at the treated area
unwanted hair growth elsewhere on the body
wrinkles around forehead and applied area
dark eye circles
Long term side effects of this drug have not been researched enough to provide conclusive evidence of it's safety, but there have been many reported cases of more severe side effects from the use of minoxidil such as dizziness, vertigo, increased blood pressure, chest pain, palpitations, dermatitis, increased hair loss, increased hair growth on face, diarrhoea, vomiting, urinary tract infection, anemia, back pain, conjuctivitis and upper respiratory infections.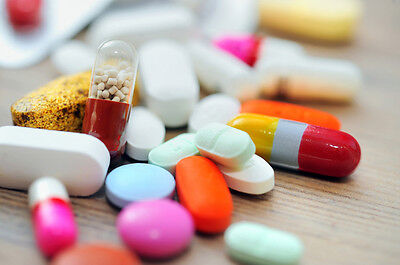 Although there are about a hundred more side effects of using this drug, the good news is that you don't have to be a scientist to discover an alternative treatment. If you are able to increase blood circulation in the scalp without all the extra added substances then essentially you will achieve a similar result.
One way this can be done is by massaging your hair for 15-20 min everyday. Don't let the simplicity of this method fool you, it is very effective and you will begin to notice the number of hairs falling decrease greatly after just a week. The
taoist soap
is also another alternative to increasing blood flow the natural way and this can be used as a shampoo and skin cleanser, but more on this later.
Finasteride
- This is another powerful drug used by some men to combat a receding hairline. It is a synthetic drug for the treatment of benign prostatic hyperplasia and male baldness and works by preventing testosterone being converted into DHT. Evidence shows that after six months of use, it has reduced the rate of hair loss however 6-12 months after you stop the treatment, hair loss will resume and may even be accelerated.
In many ways, it's side effects are worse than minoxidil as there is evidence to suggest it greatly increases your risk of prostate cancer and has shown to lead to erectile dysfunction and diminished libido too. But there's more - there have also been links to
increased risk of male breast cancer
and
birth defects
.
So with these potential side effects, a full head of hair is really not worth it.
Many people have also tried
shampoos
to support their hair loss treatment and depending on what you use, it can make a significant difference. However the problem with many shampoos is that they focus solely on increasing the rate at which the hair grows, not on hair quality or regrowth. Here are several shampoos which are popular on the market and claim to stop your hairline receding with it's pros, cons and side effects.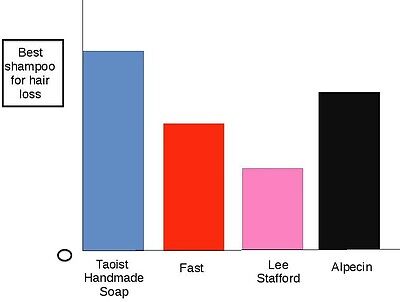 Alpecin
, the caffeine based shampoo, has received some positive feedback from its users saying that it helped with the rate of hair growth and the texture of the hair. However this was still a minority, many reported back that their hair dried out or that it had no effect.
The so-called German engineering lacks foundation when it comes to their experiments regarding hair growth as it was done in a test-tube environment which means many hormones present on the scalp were not taken into account. Also, when testing caffeine on the hair follicles, they submerged them for 15 minutes which is much longer than an average person would apply shampoo to their hair in the shower. So the conclusion is that it may only be effective for a certain few with minimal or no effects for others.
FAST
shampoo is another product which leads the market for improving hair growth. But the problem is, it does just that. The company themselves say it is not for the treatment of hair loss and only increases the speed at which your hair grows - it doesn't help thicken or prevent your hairline from receding. However if your aim is to rapidly grow your hair than this shampoo is ideal as it has great feedback and guarantees faster growth in 80 days max!
Lee Stafford
is a similar case but less effective than FAST in that it is also no designed for hair loss but can improve the speed of hair growth.
The final shampoo which has received by far the best user feedback was
taoist soap
and it targeted to help thicken hair, improve growth rate, reduce the rate of hair loss and therefore prevent your hairline receding. It is made from natural elements from the mountains of korea without any added substances so you don't have to worry about it damaging hair or skin (apparently it is even edible). By
detoxifying the skin and increasing blood flow
to the capillaries in the scalp, it reduces inflammation and clears any toxins present.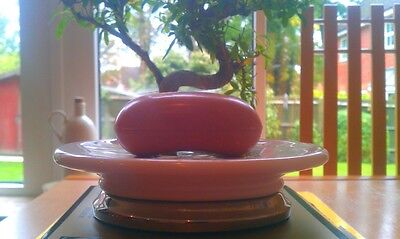 This does seem too good to be true but so many people have sworn by it so it is worth trying.
Although it has no negative side effects, the only issue seems to be price as it's slightly higher than the average hair product, however if it does what it says it does, it is well worth it!
If you want to prevent your hairline from receding and to some extent even grow it back, you need to ensure you improve blood circulation to the scalp and prevent inflammation as these are one of the direct causes of hair loss. This also means watching your diet as certain foods can accelerate these effects as well as controlling your levels of stress.
How else can I tackle a Receding Hairline?
As mentioned above, most people do not improve their lifestyle through better
stress management and diet
so any positive change you may getting from the products you are using will be counteracted by the damage you do to yourself. It has scientifically proven time and time again that stress can cause hair loss so why do it?
Stress may result in greater inflammation and
higher levels of cortisol
, among many other things, which will erode your bones in the long run, so if you are not concerned about your hair anymore it is still doing you harm. You can control this stress by simply changing the way you approach and react to situations.
For example, if you know you that you cannot change anything in the past, future or present just by worrying then it is irrational to continue to do so. You may also wish to try breathing exercises which will help maintain your focus and keep you relaxed.
If you constantly eat
fried, sugary, processed foods
it is no wonder your hairline is receding at the rate is it. All these foods can lead to inflammation in the scalp further worsening hair loss. Conversely, eating the right kinds of food which are not processed and actually grow/live on the planet can not only reduce inflammation but also help with the repair and
building of protein structures
in the skin and hair.
So remember, a
shampoo or a drug alone will not have long lasting effects, they will be short lived unless you work to improve your overall health too.