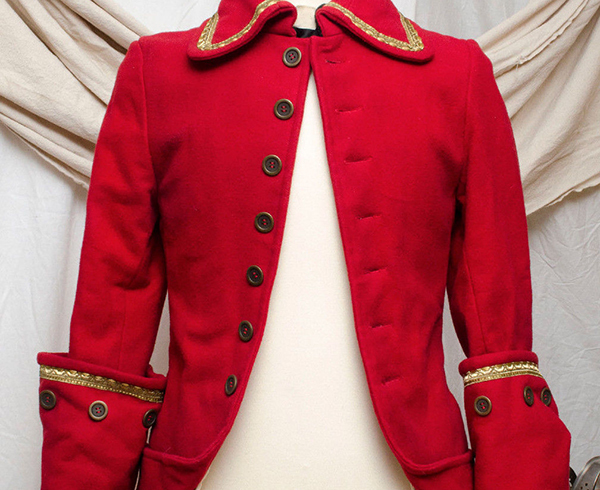 The Regency era encompassed the period between 1795 and 1837, and is distinguished by a unique style of dress, literature, and architecture, in addition to a liberal social attitude. The fashion was set by King George III and the Prince Regent, who ruled by proxy, exemplifying their take on the glamour and extravagance of the time. Buyers armed with information about the clothing of the period can create authentic Regency men's costumes for re-enactments and dances.
Style of the Regency Era
While both men's and women's Regency clothing appear formal to observers in modern times, changes to fashion during the era are still present in today's garments. For example, breeches were abandoned in favour of pantaloons and trousers. Men adopted a palette that expressed subtlety and restraint, leaving the brilliant colours to ladies.
Men's Regency Tailcoat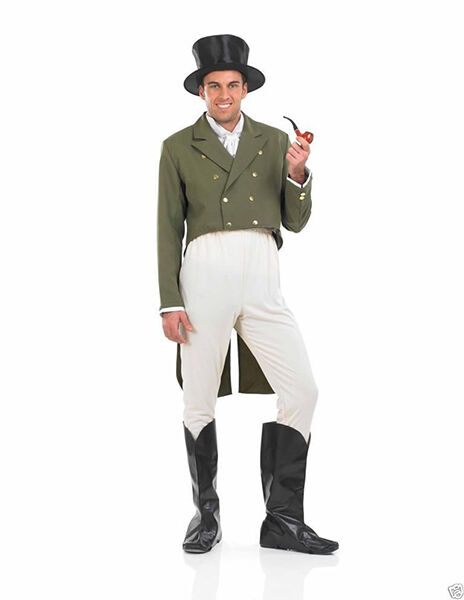 An accoutrement required by any man of the time was the Regency tailcoat, which featured a high neck at the back, wide "M-notch" lapels, and long tails. It was fitted closely across the abdomen, chest, and back. The tailcoat was cut high at the front to allow a strip of waistcoat to be seen.
Men's Regency Waistcoat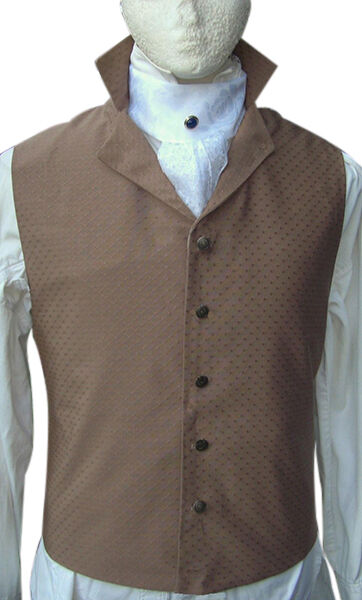 The men's Regency waistcoat often boasted stripes or other patterns, making it noticeable beneath the tailcoat, even when it was buttoned. The waistcoat featured a stand-up collar that was high at the back and wide turn-back lapels. It extended down to cover the top of the gentleman's trousers. It was most often seen as single-breasted, but the double-breasted style could be worn if the gentleman preferred.
Men's Regency Shirt
The Regency shirt was generally made of cotton or linen and had long sleeves attached off the shoulder, with no ruffles at the cuffs. However, there were ruffles at the chest. The tall collar often stood higher than the gentleman's jaw line and a front slit allowed the shirt to be pulled on over the head. The garment was loose fitting and long, often falling to mid-thigh or even the knee. The shirt was often the sole undergarment.
Men's Regency Pantaloons and Trousers
Both pantaloons and trousers featured a drop front secured by two or three buttons. Pantaloons were fitted very snugly from waist to mid-calf, and considered the more formal garment for many years. Regency trousers were the popular style for the era, with a high waist that rose to the navel, at least. They were much looser than pantaloons and held up by braces, which made them more comfortable to wear. In contrast to pantaloons, trousers were worn long, often making use of gussets that brought them very low onto the shoes. At the beginning of the fashion trend, trousers were appropriate only for daywear, but as the era progressed, they became popular as evening wear.