Going to a professional stylist for haircuts gets rather expensive over time, especially when most men keep their hair short and frequently need trims. Remington makes a line of hair clippers people can use at home with relatively little risk. These clippers come with combs of varying lengths that take away the guesswork by guiding the blades to cut all the hair the same length.
The Remington Maverick Hair Clipper
The brand makes products for all experience levels, and the Maverick is a professional hair clipping product. It comes from the Pro Power Series and features double the speed and performance of the average men's hair clippers. The blades have a titanium coating that makes them 300 per cent harder, sharper, and more durable. The device uses the Pro Power Motor and is rechargeable with a charging stand. One charge lasts for approximately 40 minutes of use. The set also includes a charging cable, self-sharpening blades, two combs of different lengths, and one stubble comb.
The Remington Alpha Hair Clipper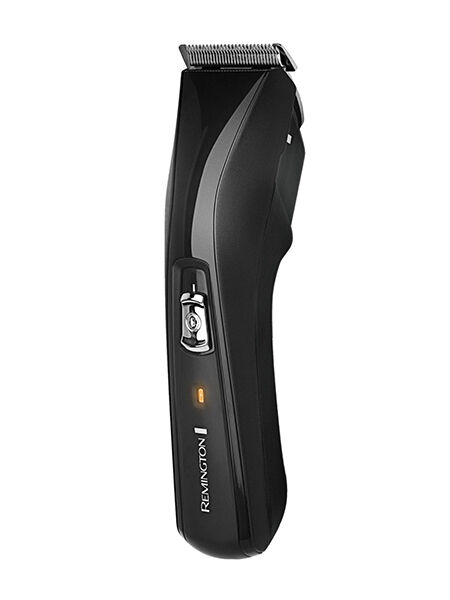 The Remington Alpha hair clipper also comes from the Pro Power Series and offers the same level of performance as the Maverick. It works on all hair types, whether the hair is wet or dry. The advanced steel blades self-sharpen, and it comes with a charging cord that can remain plugged in to use it as a corded device. Without the cord, the charge lasts for up to 30 minutes of use. The Alpha also comes with two combs with 15 total lock-in-lengths between 1mm and 42mm.
The Remington Apprentice Hair Clipper Kit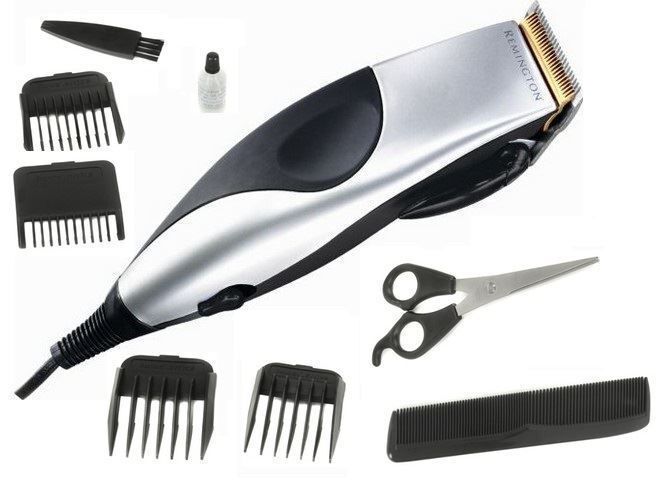 The Remington Apprentice is the perfect hair clipper set for men who are just learning to cut their own hair. It comes with advanced steel blades, five hair clipper attachments with cuts between 3mm and 18mm as well as a 0.5mm blade for close contact. The Apprentice uses a cord, and the set comes with a cleaning brush as well as scissors.
The Remington King of Shaves Pro Power Gift Set
For a complete grooming kit with professional grade clippers, many men choose the Remington King of Shaves Pro Power Gift Set. It comes with a small travel bag for the device and accessories, 15 comb settings between 1mm and 42mm, texture comb, cord, cleaning brush, cleaning oil, and tube of hair gel. The high-performance Pro Power Motor features self-sharpening steel blades.
Remington Hair Clipper Accessories
Shoppers can always enjoy more than the attachments and accessories included with Remington hair clippers. The brand also makes various attachments and combs that help users achieve the precise haircuts they want.