An interesting email from a customer in New York teaching Physical Education that may help other customers:
Way back in 1997 I started getting into triathlon sports. With all the
costly gadgets and eye protection needed I was restricted. The sunglasses I
needed demand a great deal due to exposure to heat, sweat, salt water, dust
etc.. Those expensive brands, Rayban and Rudy Project I first used were good
but were draining my budget everytime I bought new ones. I tried other
brands with lower costs but all those are very poor in quality. I thought I
could never find a high quality performance pair of sunglasses at an
affordable price, but not until 2003 when I first seen Kontrol in the
market. The first thing that caught my attention is the sporty design and
it's COOL looks. I tried it's fitting with the comfy hold on my face and eyes
and upon knowing it's price, I thought WOW with my eyes wide open.
Ever since then I tried their variety of models especially the new ones
coming out every year. I may say I already have a Kontrol collection because
getting a new pair elsewhere is a pain in the wallet. No More.

My favourite of my first 3 pairs is the one that looks like Oakley M- frame.
I don't know it's model name because it is faded and I don't think Kontrol
make it anymore (Ryder/Ranger?) Till this time i'm still using it especially
in my handyman jobs because they have clear lenses. Presently I have the
very aggressive/fast looking Kontrol Gelshock SP, I usually use these in my
biking. It's metallic blue lenses look great and can withstand the toughest
sun glare. In addition, the 6 vents on the side eliminates fogging. Me and
my wife both have the Gelshock Yellow, Amber, Blue Smoke and the stylish
Blue Nova. We alternately use them day by day matching our activity and
style. Though all of these models have unbreakable frames and cool lenses,
the Blue Nova earns our highest score. Our family's glasses withstand the
most punishment there is. I may say, for alround purposes whether in
fashion, action or sports day or night the Blue Nova's lightweight
durability and eyecatching lenses made it number one for me and my wife.
Thanks for the people who made these amazing sunglasses at an amazing
affordable price.

Alvin A.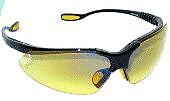 Gelshock Yellow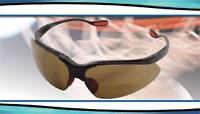 Gelshock Amber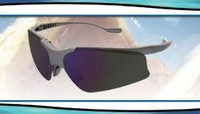 Gelshock Blue Smoke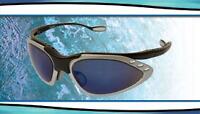 Gelshock SP