Manufactured from fine materials, Richa motorbike clothing does not compromise on every biker's most important concern: safety. Richa gear offers something for everyone, with a range of choices in models, sizes, and colours for motorbike enthusiasts of all ages. Richa gear keeps bikers looking good and feeling safe on roads around the world and in any kind of weather.
Richa Motorbike Clothing Company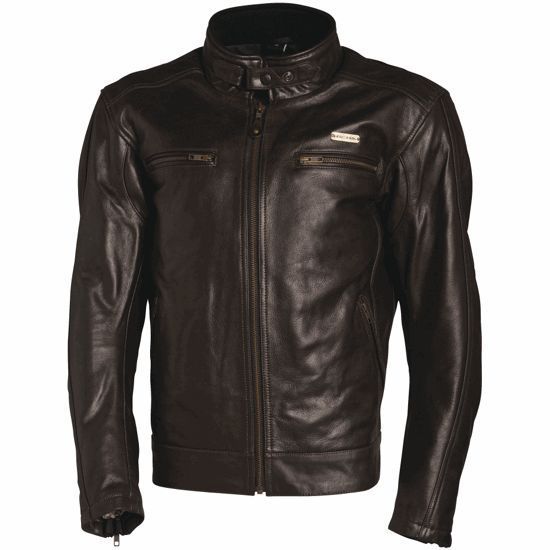 Started in 1952 in Belgium, the Richa Motorbike Clothing Company is one of the top brands in the European motorbike industry. While maintaining competitive price points, they never compromise on safety, comfort, or quality. Using rich experience and modern technical advancements in design and materials, the company offers a wide range of products for men, women, and children. They have something for every rider, regardless of riding skill level or age.
Richa Clothing Keeps You Safe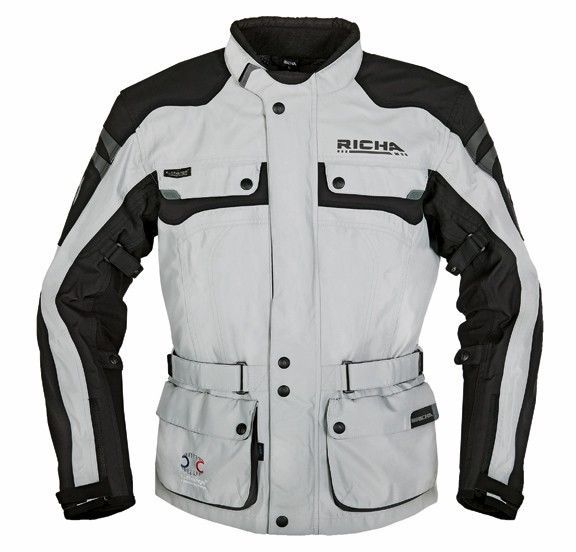 Safety comes first, regardless of whether your bike is a fun toy or a way to avoid wasting your day in traffic. Whether it is helmets, leathers, or boots, Richa motorbike protective gear keeps you safe from head to toe. Richa's full face, off-road, and jet helmets meet international safety standards, while retaining optional features such as removable linings and sun visors. Richa leather jackets and suits feature D3O shock absorbing technology. Having this level of protection allows you to enjoy the ride and even push your bike without worry. Renowned for their high quality materials and cutting-edge technology, Richa offer product lines for all types of riders, from weekend warriors to daily commuters.
Richa Clothing Keeps You Comfortable
Richa clothing keeps you protected, dry, and comfortable in all weather conditions, so you can get the most from your ride every time you saddle up. High quality materials and technologies, such as Pinlock Fog-Resistant visors and heated gloves, allow you to enjoy your ride while remaining warm even on the coldest days. With Richa protective gear, you do not have to worry about rain and wind. Having well-fitting water-resistant boots with plenty of ventilation means you can ride through changing conditions, without giving up comfort. This gives you the confidence to just enjoy the open road or push your bike to the max on a track.
Richa Clothing Keeps You Stylish
Having the confidence in your gear's protective features does not mean having to disregarding fun and fashion. For many people motorbikes are all about passion and style, and whether you like pushing the red line in your leather suit or simply going out for coffee in your vintage leather jacket, Richa gear lets you explore and express your sense of motorcycling style. Richa clothing, bags, and accessories allow you to mix and match your styles while always getting the proven quality you expect from a top motorbike clothing company.