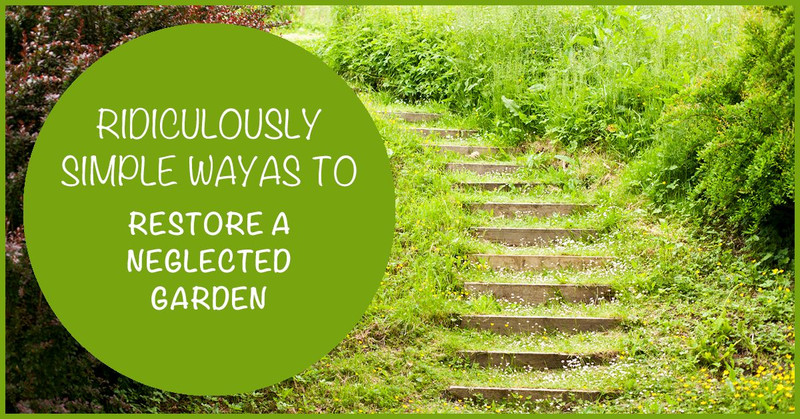 Has your new
garden
been left to its own devices for far too long? If you've inherited an overgrown garden and know absolutely nothing about gardening, you are about to learn the basics, fast. And the basics, really are all you need to know, unless you catch the green-fingered bug and find your thirst to learn more grows as fast as your newly laid flower beds. For now, though we are going to stick to the elements. Take a deep breath and start to tackle your jungle in the order below and you should have it looking pretty in time for Spring.
Get Tooled Up
You'll need a pair of
gardening gloves
, a sharp pair of
secateurs
for small plants, pruning shears for tall bushes, a sturdy
shovel
for digging holes, a small
trowel
for planting little plants, a
rake
, a
broom
and, if you have a lawn, a
lawn mower
. An electric mower will be adequate for a small lawn, and a petrol mower is preferable for larger gardens. A hedge and lawn trimmer will come in useful too.
Tackle One Task at a Time
It's easy to start doing a bit of snipping here and pruning there, but to tidy up a truly messy garden you need to attack one job at a time. This way you will slowly see the transformation take effect and will be more encouraged to carry on.

Start With the Lawn
By beginning with the lawn you can get more of a sense of where your flower beds start. If the grass is really long, cut if first with a
grass trimmer
. Mow it once it is at a length that the mower can handle and plant grass seed over any bald patches. If your trimmer has an edging tool use this along the flower beds to create a clean edge between the beds and the grass, stopping them from growing into each other.
Get Weeding
A weed is just a plant that is growing in the wrong place. So, before you pull up a weed, think about whether you actually rather like it and would like it to grow some other place in your garden. If you're unsure whether you are pulling up a weed or a potentially beautiful plant try to identify it with the Royal Horticultural Society plant finder. If so replant it, or just move it slightly further away from any plant that it is obliterating. Concentrate on one small area of a flower bed at a time and you will quickly start to see results.
Begin Pruning
Once you can see and access all the main plants in your garden, it's time to shape them. Every plant benefits from a 'haircut' once in a while, it encourages new growth and will revive tired specimens. Use an
electric hedge cutter
for large bushes and hedges as this is faster and will give a cleaner line, use a pair of secateurs for the smaller plants, which should each be trimmed into a neat shape. If you're unsure about any of this, try to identify each specific plant online and learn more about the best way to work with it.
Renovate the Shed, Decking and Fences
Any areas of the
fence
that you own that are falling in on themselves or showing signs of rot should be replaced and if the shed or decking is in a bad state it may need replacing, too. If the fence, decking and shed is just looking tired, but not rotten, restore it with a coat of
protective paint
or
varnish
on both sides. Check which parts of the fence you are responsible for, your neighbour may own some of it and you can ask them to replace or repair any areas showing signs of decay.
Get Planting
Once you can literally see the wood for the trees and have bare patches in your flower beds, you're ready to get
planting
. Before going on a shopping spree, however, carefully research which plants you need and want based on your garden's soil type, level of sunlight and moisture penetration and your personal preference. Then look into whether now is the correct time to plant it. If not wait until the best time comes around.