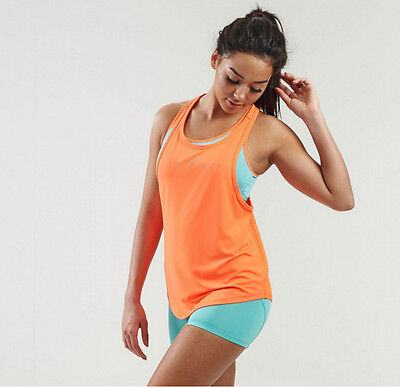 Vest Tops

Vest tops are ideal for exercising in the summer, as they tend to be looser and made of breathable materials, such as cotton or a polyester and cotton mix. There are also tighter vest tops available, made from Lycra or nylon. Regardless of the material used for the vest top, the fact that vest tops are also sleeveless also means that less body heat is retained and sweat does not stick to the skin as much, something which can cause skin irritation and chafing.

Crop Tops

Crop tops are also a viable option for summer sportswear. Whilst they may be tighter than vest tops, they are generally made from materials such as nylon or Lycra that are breathable, as well as good at retaining moisture. Crop tops also do not cover much skin, meaning that body heat can escape and allow the wearer to feel cooler whilst exercising.

Sports Bras for Summer

For females, the sports bra is one of, if not the most important item of clothing that needs to be worn during exercise. Not only does a high amount of support need to be available, so does comfortability and breathability.

This is no more the case than in summer. For this reason, there are sports bras available with smaller straps that provide just as much support as those with larger straps. These may be preferred as less skin is covered and breathability is improved.

Furthermore, if support is not the highest priority or one is participating in low impact sports, such as cycling or weightlifting, there are tank tops available for purchase that serve the same purpose of sports bras. These tank tops provide a certain level of support but are looser and contain an inner bra. They are also light.