Roberto Cavalli is a designer brand that makes fashionable clothes, shoes, and accessories. Roberto Cavalli shoes are elegant, which is why many women wear them at weddings. Before purchasing Roberto Cavalli wedding shoes brides should consider the style, colours, and level of comfort offered by the footwear.
Styles of Roberto Cavalli Wedding Shoes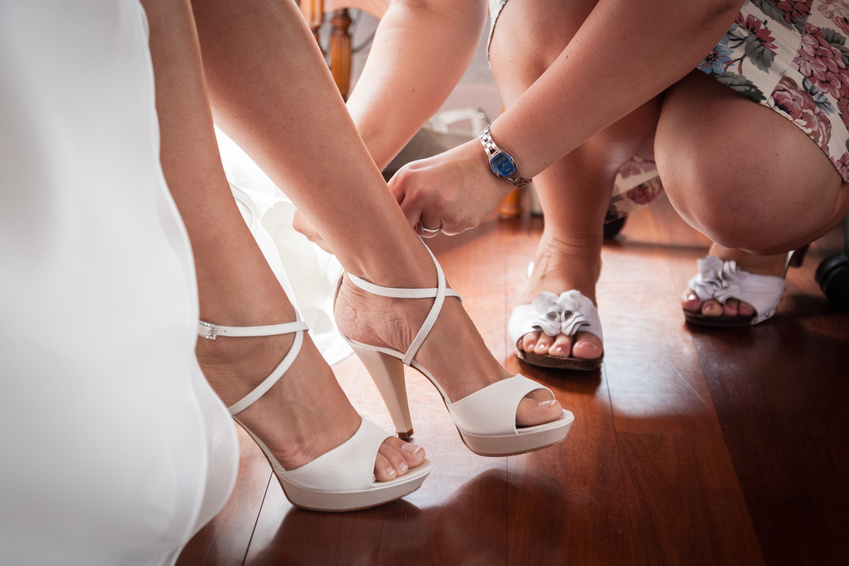 Roberto Cavalli wedding shoes are available in many styles, including stiletto sandals. These shoes have open toes and straps that cross the foot. These are ideal for spring or summer weddings, and look great with shorter wedding dresses. Some of the styles of closed high heels have round or pointed toes, with straps around the ankle to hold the footwear in place. These styles work well during colder weather when worn with long, flowing wedding dresses. There are also flat wedding shoes, such as the stylish Roberto Cavalli ballet flats. They are decorative, and have comfortable insoles and durable hard soles.
Colours of Roberto Cavalli Wedding Shoes

Many women choose white shoes to match white wedding dresses. However, there are also silver or gold shoes, as well as other colours that provide an accent. For a less traditional look, colourful wedding dresses with black or white shoes create an eye-catching effect.
Comfort for Roberto Cavalli Wedding Shoes
Many brides are on their feet for several hours during their big day, which means that comfort is an important factor when choosing wedding shoes. Most Roberto Cavalli shoes are made from high quality materials that are constructed with care to make them comfortable. Some Roberto Cavalli shoes have heels that are as high as 20 centimetres. For brides that are not used to wearing stilettos, it is a good idea to choose lower heels. Alternatively, they can keep a flat pair shoes on hand to change into in order to allow their feet to rest for a short period.