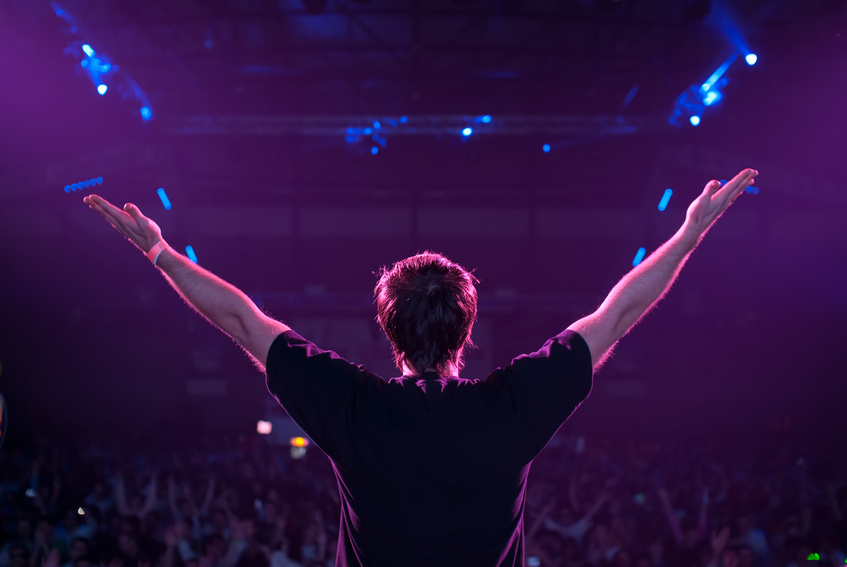 RockNess is a unique music festival held every year on the banks of Loch Ness in Scotland. This festival started in 2006 and has grown in popularity every year. It features a line-up of various popular local and international rock artists. In addition to music, visitors can experience beautiful scenery, the lure of the mysterious Loch Ness monster, and a variety of activities. There are tasty treats from food and drink vendors, rides on the Ferris wheel, face painting, and massages.
A wide range of tickets is available for camping, day trips, or extra benefits at the festival. Anyone attending RockNess must be over 18 or accompanied by an adult. Children under the age of 12 are admitted free and parents can find plenty of family friendly activities to enjoy. Consider taking camping equipment, food and drink, and a good guidebook of the area. These items are found easily in bricks and mortar shops or online from marketplaces, such as eBay.
RockNess 3 Day Weekend Camping Tickets
Visitors to the RockNess Festival can purchase 3 Day Weekend Camping tickets that provide access to the festival and nearby campsites. This is a convenient option for those who want to stay for the whole festival. To make it easier for loyal fans and early ticket buyers to get a good deal, these camping tickets are sold with tiered price levels.
| Level | Name | Discount/Fee |
| --- | --- | --- |
| Tier one | Limited Friends of RockNess | 28 percent discount |
| Tier two | Limited Earlybird | 7 percent discount |
| Tier three | Standard full price | No discount |
| Tier four | Last Chance advance | 7 percent fee |
The standard full price ticket can be purchased through a payment plan made in three instalments. The last day to purchase tickets under the payment plan is usually five weeks before the scheduled date of the festival. This makes it easy to get camping tickets to RockNess even for those on a budget.
RockNess 3 Day Weekend Tickets
Visitors who do not wish to camp at RockNess can just purchase the 3 Day Weekend ticket. These tickets provide visitors with full access to the festival during the day, including the various concerts, light shows, food and drink vendors, and the Ferris wheel. Note that visitors only get access to the festival once per day; if a visitor goes into the festival early in the morning and leaves, then he or she cannot re-enter the festival later that day. Go to the festival prepared with everything needed to stay for the entire day.
RockNess Day Tickets
Day tickets are another option for music lovers who only want to attend RockNess for one day. Tickets can be purchased for Friday, Saturday, or Sunday. These tickets provide all of the same privileges that come with a weekend ticket. Remember that the day ticket only provides single admission; a visitor cannot leave the festival and re-enter at a later time that day.
RockNess VIP Tickets
RockNess VIP tickets provide fast track entry and exit to the festival arena and access to the VIP campsite, with a panoramic view of Loch Ness. VIP tickets provide visitors with lots of benefits both for camping and in the festival arena. There are different types of VIP tickets available: 3 Day Weekend Camping and 3 Day Weekend. Visitors can also buy a special 4 Day VIP Camping Weekend that allows access to the campsites on Thursday night. A VIP manager is available 24 hours a day to assist ticket holders.
VIP Festival Arena
All VIP tickets provide access to the VIP festival arena where visitors can enjoy a VIP tent with a stage featuring various talent, including comedians, DJs, and bands in an intimate setting. VIP tickets also provide access to the VIP bars, which are open until 4 am except on the final night of the festival when the bars are only open until 2 am. Visitors also get access to VIP food vendors, and champagne and cocktail bars. Plenty of comfy seating is scattered throughout the VIP area to help visitors to relax and enjoy the festival.
Camping Services at RockNess
Visitors who plan to camp on-site, but do not own a tent or do not want to carry one on the trip, can consider the camping services offered by third-party providers working with the RockNess organisers: Boutique Camping and Tangerine Fields. Boutique Camping provides pitched yurts, squirts, and cloud houses for festival goers that want a more substantial living space. Tangerine Fields provides two, four, six, and eight person pitched tents for groups who want to stay together.
These services include bedding to make the stay more comfortable. Even when using one of these options, it is a good idea to bring along essential supplies, such as extra blankets, matches, a camping cooker and fuel, insect repellent, towels, and toiletries. Since Loch Ness is in a tourist area, visitors may be wise to take a guidebook to local sites and a camera just in case they see Nessie.
VIP Camping
The VIP campsite is larger than the one used for general ticket holders, so visitors have plenty of space, VIP parking close to the site, and flushing toilets and hot showers. There are also several phone charging points, plus first come, first served lockers for valuables, but visitors need to provide their own locks. The VIP campsite also features a relaxation tent where visitors can get massages, treatments, and body art.
Coach Packages to RockNess
Visitors who would like to attend the RockNess festival and travel by road can consider coach packages. These are sold by third-party bus services, City Link and the Big Green Coach Company. The packages include round trip coach travel to and from the festival and a 3 Day Weekend camping ticket. This option is extremely convenient for those for whom it would be difficult to get to the festival.
Before booking a coach package, music lovers should check that the coach service stops in their local area. The coach routes are divided into different zones, and each zone differs in price depending on how close it is to RockNess. For instance, coach travel from Inverness is the least expensive package, while coach travel from London is the most expensive.
The coach packages do not include camping services. Therefore, visitors need to bring their own tents and camping supplies, which can be stored with luggage on the coach, or they can make use of the third-party camping providers at RockNess.
How to Buy RockNess Festival Tickets on eBay
You can buy tickets for RockNess, as well of plenty of supplies to make the festival more enjoyable, on eBay. eBay is a great place to check for tickets, especially for sold out dates, as sellers may be unable to attend RockNess at the last minute and want to recover at least some of the ticket price. Stocking up on camping equipment and accessories for the festival is also a good idea. Even simple items, such as sunglasses, hats, sunscreen, and earplugs can help to make the festival more enjoyable for ticket holders.
All of these supplies can be found using the eBay search engine available at the top of every page of the site. Just enter the search term and the site returns matching results in moments. To look for a specific product, enter more precise keywords. The listings can be sorted by price to make it easier to spot a good deal. Check the dates of tickets and the seller's delivery methods to ensure that you have the right ticket in time for the festival.
Bundling Listings
When buying multiple items of camping equipment or other accessories, consider purchasing from a single seller and ask if he or she can bundle separate listings together into one package to reduce the delivery costs. Some sellers may even provide listings of bundled items, such as camping supplies or toiletries.
Conclusion
The RockNess festival has excellent views of Loch Ness, its own monster, and plenty of great music. This festival has grown every year since its inception in 2006, and there are several types of tickets available either for the whole festival or particular days. The 3 Day Weekend Camping ticket gives visitors access to the festival on all three days of concerts. The 3 Day Weekend ticket provides visitors with admission to the festival without accommodation. Day tickets allow visitors to enter the festival on a given day from Friday to Sunday. VIP tickets give music lovers benefits, such as a panoramic view of Loch Ness, secure lockers, and access to the VIP bars. Finally, coach packages provide a return trip to the festival in addition to the 3 Day Weekend Camping ticket.
Visitors attending the RockNess festival can hire a tent, or can go prepared with their own camping equipment. Remember to take sunglasses and sunscreen, even if the weather is overcast, as UV rays can still damage the skin. Tickets for RockNess and all of the additional supplies and equipment can be bought from eBay.