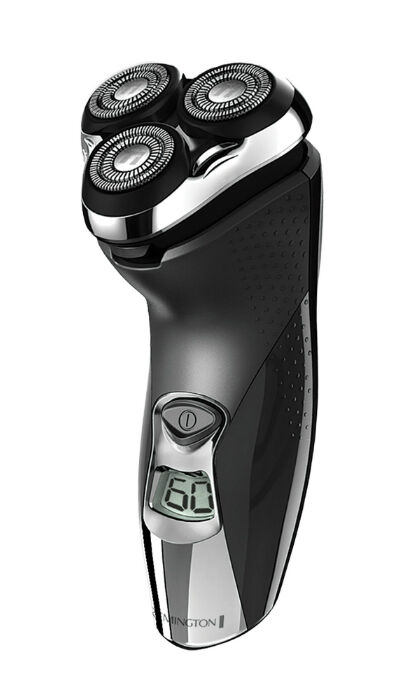 The need to be constantly clean-shaven has increased, and is mandatory is some work places, so it is important to keep facial hair in check. Wet shaving can be messy, time consuming and can leave lot of cuts in some cases, making it impossible to get a nice smooth finish. Rotary shavers can be so much quicker than wet shaving as they are more practical and there is less mess to deal with.
If you are a man who is looking for a good shave with a smooth finish, rotary shavers are certainly a great option. However, there are lots of variations and features on offer so it is important to find out which is best for your needs. All of the different rotary shavers can be found in the Health and Beauty category on eBay.
This guide aims to provide the reader a guide to rotary shavers, including what it is, the main features of the specified shaver, and how to make a purchase of the eBay interface.
What is a Rotary Shaver?
Rotary shavers can give fantastic results on all types of facial hair, including the long and very thick. When time is an issue, but you don't want to compromise on the quality of the shave, rotary shaver can be a great option. They are perfect for people who do not want to shave every single day and are great for travelling or when generally on the move. Rotary shavers are used differently to normal electric shaver and manual razors.
Where you would normally shave with the grain to avoid ingrown hairs and razor bumps, rotary shavers are used in a circular motion in which the hairs slip into the holes in the rotary heads and are cut. The circular motion used with the rotary shaver makes light work of notoriously difficult areas to manoeuvre, such as the chin and neck. Rotary shavers are designed to work with the contours of the face rather than against it, allowing for a smoother glide on the skin and less pressure, which can lead to red marks or irritation.
Rotary shavers are useful if don't have the time to shave every single day, and also if you have very thick or coarse facial hair. The circular motion in which the rotary shaver is used is also works well for anyone who has hair that grows in several directions.
The circular motion may mean the shaver will have to go over the same bit of hair a couple of times to get a really clean shave, but this does not really add any irritation. Some rotary bladed shavers are 'wet-dry' meaning that they can be used with shaving cream or gel to make the shave even more comfortable.
Rotary bladed shavers are widely available on eBay which have listings from Remington, Philips and Braun.
Rotary Shaver Features
There is a huge range of rotary shavers out there so choosing the right one for different face shapes and hair types can be quite hard to do. There are however, a large number of features and accessories that can allow for a clean shave for any face shape or hair thickness:
Dry Cleaning
Easily clean away cut hair by removing the face guard and either tap the stubble out or use a small brush to clean manually. Most rotary shavers will have the small brush included.
Self-Cleaning
Some of more expensive models can come with a self-cleaning dock, which is filled with special cleaning solutions. The shaver will then use its rotary motion to the clean the head with the cleaning solution.
Jet Clean System
This system will lubricate and maintain the rotary blades to keep them working at their peak and has a quick dry feature for ease of use.
Flex Tracker Systems
Some rotary shavers come with precision blades than can track the contours of the face and change the level of pressure to help protect the skin.
Flex & Pivot Action
Three flexing heads swivel to make close contact with the skin in the most awkward of areas on the face. Neck and chin hair are cut easily as these independent swivel blades tilt to grip the hair at the root, ensuring a clean shave.
Lotion Dispensers
Some high-end rotary shavers come will built-in lotion dispensers, which apply soothing creams to the face whilst shaving meaning that the skin is smooth and soft during and after the shave.
Glide Rings
These rings keep the shaving cream or gel on the face for longer, making the shave smoother as the skin is easily glided on and stops skin irritation.
LED Lights
These lights let the user know when the shaver is charging, fully charged and running low. LED lights can also warn you of when the cutters need replacing or cleaning.
Precision Cutting System
This is thin heads with small slots to get a grip of longer hairs and easily catch short stubble.
Reflex Action System
Helps adjust the blades to the contours of the face meaning the shaver is more flexible and gives a smoother, cleaner shave.
Triple-Track Shaving Heads
This offers more shaving surface and cut hair more efficiently than standard, single-track, rotary heads.
These features are in place to give the smoothest, cleanest and most comfortable shave as possible. When choosing the best rotary shaver for yourself, make sure you know exactly what the problem areas are when shaving and look for the specific feature that will help make this easier. A fantastic range of rotary shavers are readily available via 'Buy it Now' or on auction on eBay.
Rotary Shaver Tips for Shaving
Shaving with a rotary shaver can be a new experience for many as the technique is very different to that of a manual shave or using a foil edge razor. It is important to learn all the different techniques in order to get this smoothest, cleanest shave:
Use circular motion: unlike conventional shaving, rotary shavers should be moved in a circular motion in order to get the most out of all of the blades on the shaver.
Don't worry about shaving against the grain: rotary shavers will automatically adjust to the curves of the face and neck making for a smoother shave.
Pull the skin-tight: as with a normal shave, pull the skin as tight as you can to make the hairs stand up.
Stretch the top lip out: shave the moustache area more closely by pulling your top lip out.
Moisturise after shaving: use an after-shave moisturiser to soothe the skin and reduce irritation. There are some great variations on eBay.
Replace shave heads: you'll need to change foil shaver heads every 6-12 months and rotary shaver heads every 2 years to ensure you get a smooth, close shave.
Using eBay to Buy a Rotary Shaver
There is a large array of rotary shavers available on eBay within its listings. By typing 'rotary shaver' into the search bar at the top of any eBay page, a large range of rotary shavers will appear which can be purchased in the following ways:
Bidding: as you would at a real auction, customers can bid for rotary shavers with their best offer. Offers can be increased at any point until the auction time finishes. The customer with the highest bid has then bought the item listed.
'Buy it Now': If bidding is too much work and you have found the rotary shaver you are after at a great price, use the 'Buy It Now' option to instantly buy the item.
These listings can be filtered by using the advanced search page in which results can be sorted by 'All of these words', 'Any of these words' or 'Exact phrase'. Also, search in 'All Categories' to open up the search further.
eBay protects their customers for all purchases and will cover the cost of any items that are not delivered or are not as listed. There is a run through of eBay buyer rights below that outlines how eBay protect their customers with Buyer Protection.
When buying rotary shavers from eBay, always make sure to thoroughly check the item listing, research the seller or store that you are buying the item from and be sure to only pay through the official eBay channels otherwise the purchase isn't covered by eBay's Buyer Protection.
Conclusion
Rotary shavers are perfect for a clean, smooth shave without the hassle of wet shaving. They are great for all face shapes and hair types, meaning it is easy to get great results without making a mess or taking too much time.
When buying a rotary shaver, make sure you know what the most problematic part of the shave is for you, so it is easy to look for the specific features that will help, like Flex Tracker Systems, which change the level of pressure in accordance with the face shape. Whatever rotary shaver is best, it is easy to find great brands such as Braun, Philips and Panasonic in the Health and Beauty category on eBay.