BEWARE: i do not advertise or contact people from Gumtree
- Rugby World Cup Tickets & Six Nations 2008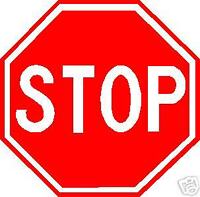 AS a long time seller of rugby tickets i have noted that numerous sellers are currently selling Rugby World Cup 2008 & 6 nations tickets. With the current November 2006 phase now sold out a lot of scammers will be on hand to steal your hard-earned money. Some of these are genuine, i repeat some, others appear to be far less so ... so how to spot a potential fake seller??
Check their feedback ... look at what they have sold ... note that a positive feedback for tickets not recieved does not make for a reliable seller (this is the case with ALL rugby games). There are also numerous Ebayers who buy a load of CDs to just enhance their rating or to appear as better sellers than they are (this often masks poor performance .. have a look at their feedback from buyers) ... in reality they have sold very little.
See what they have sold in the past ... i have noted a few sellers who have already sold literally hundreds of WC tickets ... your chances of getting them? ... slim (by then they will have spent your money and long since disappeared). One trick they use is to send you a ticket confirmation to encourage you to pay up ... but how do you know how many people have received the same confirmation?
Another scam that seems to be appearing is that people state that the tickets were bought for their club and a member has dropped out (possible, but probable? - all the clubs i deal with ask for the money upfront for pre-ordered tickets...), or i'm working abroad (next will they ask for money to be sent to Asia, etc?
One buyer has just contacted me with another interesting twist to this saga, at least one ebayer has been proven to be using 2 accounts to push up the bidding price ... have a close look at the feedbacks for the underbidders and see if this applies to you (this is against ebay rules and should be reported) - if they are doing this will you get your tickets?? This has now been updated to 4 more sellers!!!
25th Sept update (post from another ebayer) : Hi there,
Thanks for posting the guide to Rugby World Cup tickets, very useful. Another one to add to your list is a 'pri18563'. He has been selling dozens of ticket packages, mostly for England games. After winning one I asked him for his name and address, which bizarrely turned out to be in the same street as my Mum! It's only a small village in Wales, so before paying I asked her to ask around the village about him. Turns out he is a 20 year old lad, who's been in trouble numerous times with the police. Luckily I had not paid him anything, but he has fleeced people for about three grand in total so far. One point others should be aware of, is cheque only payment, but the address he is sending out is slightly different to his real one, the name of the road is slightly misspelt. Not enough that the postman will not know who it is for, but enough that you would never find it if you went looking for him yourself.
Also bidding up his own items as 'tall_darkhandsome1986'.
He now calls himself 'partypeople86' (and his location has suddenly moved from Swansea to Lancashire! - now back to Swansea!!!!).
309dmorgan
a new ebayer ... interesting that he has bid on all 3 of partpeople86 auction and is now selling? Possibily the same person?????
YOU HAVE BEEN WARNED!!
See my other guide for possible bogus sellers......... it is regulary updated ... email me with any news you may have .....
'But they are Paypal guaranteed'
... i hear you cry ... this guarantee is only effective for a limited period ... by the time you realised you have been conned ... too late!
Buying tickets on Ebay is a minefield ... be careful who you give your money to! There are a few of us who look after you ... but i repeat .. only a few!
Minimise the risk!
So before parting with your cash, ask for the confirmation, obtain a landline telephone number, VERIFY the address .. and if it's a £1000+ deal they why not ask for a copy of his passport and / or driving licence? I know i wouldn't object - why would any honest trader do so??
Carefully analyse what the trader has DELIVERED in the past (not just sold!) .. look at the length of time trading and how much he has SOLD! Are they trying to cover-up a poor sales record by buying lots of cheap items?
If they don't look good or answer your emails then it is up to you if you take the risk....
Thank you for reading my guide. If you found it to be informative or helpful, Please click the "YES" button below, your vote is appreciated.