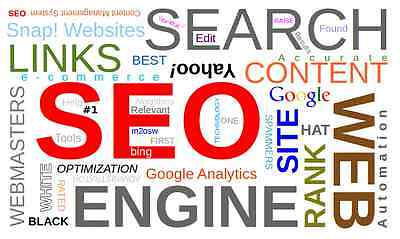 What is High PR Backlinks And How Does it Help To Boost Your Website's Google Page Ranking
Introduction
SEO (Search Engine Optimization) is the process of promoting blog, website or web page in the hope of getting it higher up in the search engine rankings. Page Rankings (PR) are websites that are numbered such as PR1, PR3, and PR8 etc. and Google uses these numbers or rankings to measure the importance of a web page or website. It counts the number and quality of links to a page to determine an approximate estimate of how important the website is.
Why Is Getting on to Page One of Google Search So Important
When a user keys in a search term into Google they will scan over the results on page one to see if there are any suitable links to look at. Less than 20 percent will bother to check out page 2 and fewer still will persevere to page 3. Therefore, the further out your website is in the search pages, the more unlikely you are to drive traffic to your web pages.
SEO Tips for Websites
Every web page should have a title, description and include keywords within both. If you are promoting a company or business place the firm's name at the end of the title: so if you are promoting Andy Harvey's Gardening Services, make your title "Gardening Services and Lawn Mowing by Andy Harvey Ltd."
Content is Key
Content must be regular and reflect keywords that are important to your website. Mr Harvey would produce daily content on garden clearance, tidy lawns, sweeping leaves, clearing snow, digging earth and planting bulbs so that any one searching for the above services will see that particular website high up in the search engine's organic listings. Whether your business is promoting hand-made jewellery, computer repair services, accountancy, travel arrangements or just a blog for the golfing community you must create fresh, unique content – copied material from other sources will invalidate your site's promotion as Google's algorithms will spot this right away.
Backlinks
Backlinks are important. If you want your gardening business to be promoted then go to several other websites that are related to your business and place the links on there. However, if you want your link on someone else's website you will need their permission. And it is unlikely that permission will be granted unless you have their link on your website first (remember you are ranked low on the chain when first starting out).