QUALITY TIME II UK
Swatch Watch battery changing could not be easier, all Swatch Watches feature an easy access battery hatch cover on the back of the watch. This is one of the main reasons Swatch Watches have become so successful and popular.
Swatch Watch battery covers can be opened by using a coin, (10p in the UK) where as some manufacturers require specialist tools or equipment. Therefore a battery change on a Swatch Watch can be achieved by anyone at home.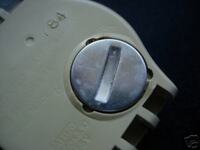 Locate the coin in the battery hatch slot and carefully turn in the opposite direction to arrow shown (anti-clockwise) on the watch case.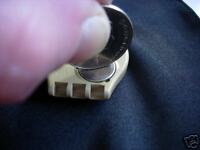 Replace the battery with the *correct size and code RENATA battery* cheap batteries should be avoided as they increase the risk of leakage which could damage the inner working of the Swatch Watch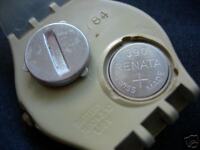 Its is highly recommended that any spent battery is removed immediately and a battery should also be removed if the Swatch Watch is to be stored.
Replace the battery hatch carefully, turning in the same direction as the arrow (clockwise) shown on the back of the watch case.
Inside the hatch cover is a rubber seal and so water resistancy can be acheived once the battery hatch is replaced.
*Please note fitting the incorrect battery size or type,can and will put addition stress and strain on the plastic locating lugs on the Swatch Watch. This can lead to perminant damage,and the battery hatch will not fit securely and prevant proper water Protection.
HELP US BY TICKING THE BOX THAT SAYS THIS GUIDE WAS HELPFUL..