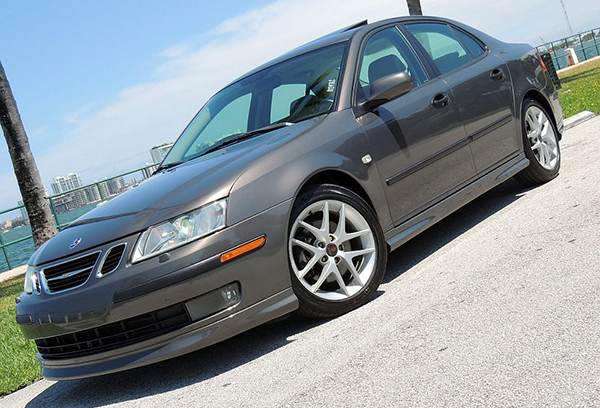 The Saab 9-3 Estate is renowned for its sleek design, traction, and spacious interior. Classified as an entry-level luxury car, the 9-3 spanned in production from 1998 to 2012 before leaving the market due to bankruptcy. During this time frame, it was produced in many versions. Well-known for its small-displacement turbocharged engine, the Saab 9-3 receives decent fuel economy, given its power.
Gearbox
Front-wheel drive Saab 9-3 2.0T models come standard with a six-speed manual gearbox and are optional with a five-speed automatic; these 9-3's feature sport-tuned suspension. Conversely, all-wheel-drive models were introduced in 2008 and come standard with a six-speed automatic gearbox, although manual varieties are available for those who feel the need for speed.
Interior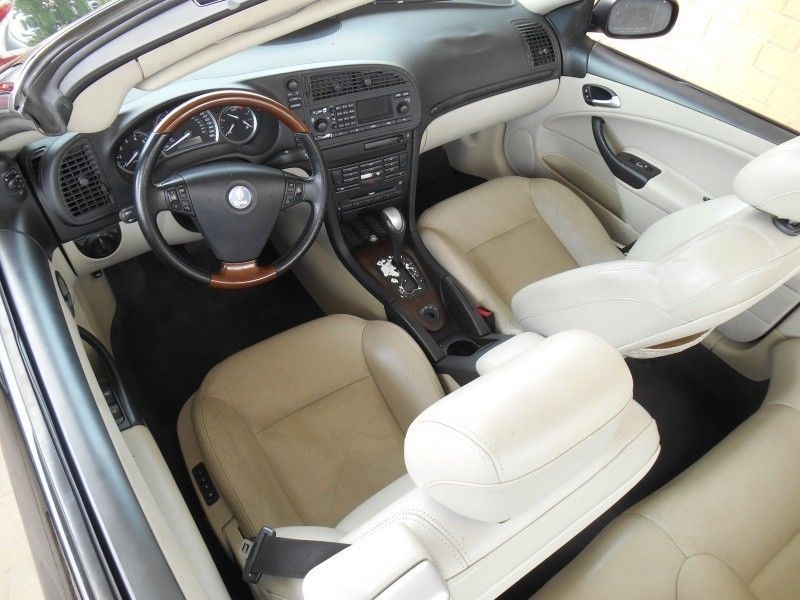 The interior of the Saab 9-3 is two-toned in appearance; matt-black finishes create an elegant appearance. The vehicle also features a floor-mounted ignition switch and a night panel button that dims all non-essential dashboard lights to reduce eyestrain. It has an abundance of cargo space and comfortable seating.
First Generation Saab 9-3 Estates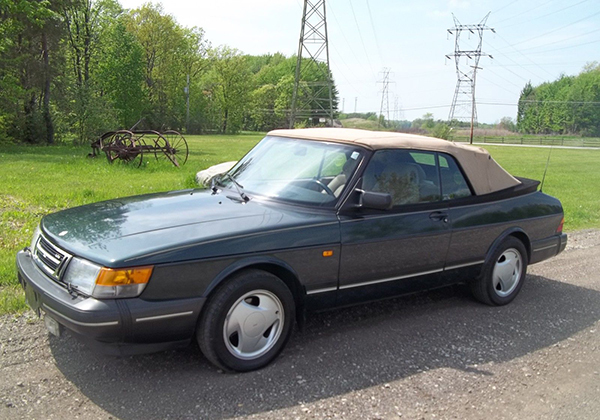 The Saab 9-3 took over for its Saab 900 predecessor; this new generation featured an upgraded interior and revised chassis turning. It is available in three trim levels: Linear, Arc, and Vector. The base Saab 9-3 Linear and middle of the line Saab 9-3 Arc feature a turbocharged 175 HP 2.0-litre four-cylinder engine, while the Saab 9-3 Vector rides lower and comes equipped with a 210 HP engine. In 2005, Vector models were renamed Saab 9-3 Aero.
Second Generation Saab 9-3 Estates
In 2006, the 9-3 Linear trim model ceased production, while the Arc was renamed 2.0T and gained a 210 HP engine. Likewise, the now Aero upgraded to a 280 HP engine. Both six-speed manual and automatic gearboxes were available. In 2009, more trim levels were introduced to differentiate the different 2009 Saab 9-3 styles and engine types. The 2012 Saab 9-3 comes in three body styles: sedan, convertible, and SportCombi, all of which feature a 2.0-litre turbocharged inline four-cylinder and either a 2.0T or Aero trim level. The SportCombi comes in an additional all-wheel-drive trim, perfect for those who want optimal driving control and a smoother ride. Both the Sedan and SportCombi models feature low floors and seat five, while the Saab 9-3 convertible seats four. It also boasts generous boot space and was one of the first of its kind to feature a completely one-touch power top.
Third Generation Saab 9-3 Estates
Due to Saab's bankruptcy, the production of third generation Saab 9-3 estates was put on hold for a time. However, under new ownership—National Electric Vehicle Sweden—Saab resumed manufacturing at the tail end of 2013. An electric version of the Saab, based on the 9-3 platform, is scheduled for 2014.