One of the best ways to create a professional, stylish atmosphere is to have all beauty consultants and employees wear a matching salon tunic. The tunics, or uniforms, are simple in nature and are easy to put on and take off. By wearing them, workers protect their clothing from shampoo, nail polish, and other chemicals they could spill on themselves. Simply wash the tunic and then wear it again or put on a different one. Each employee should have several.
Button Salon Tunics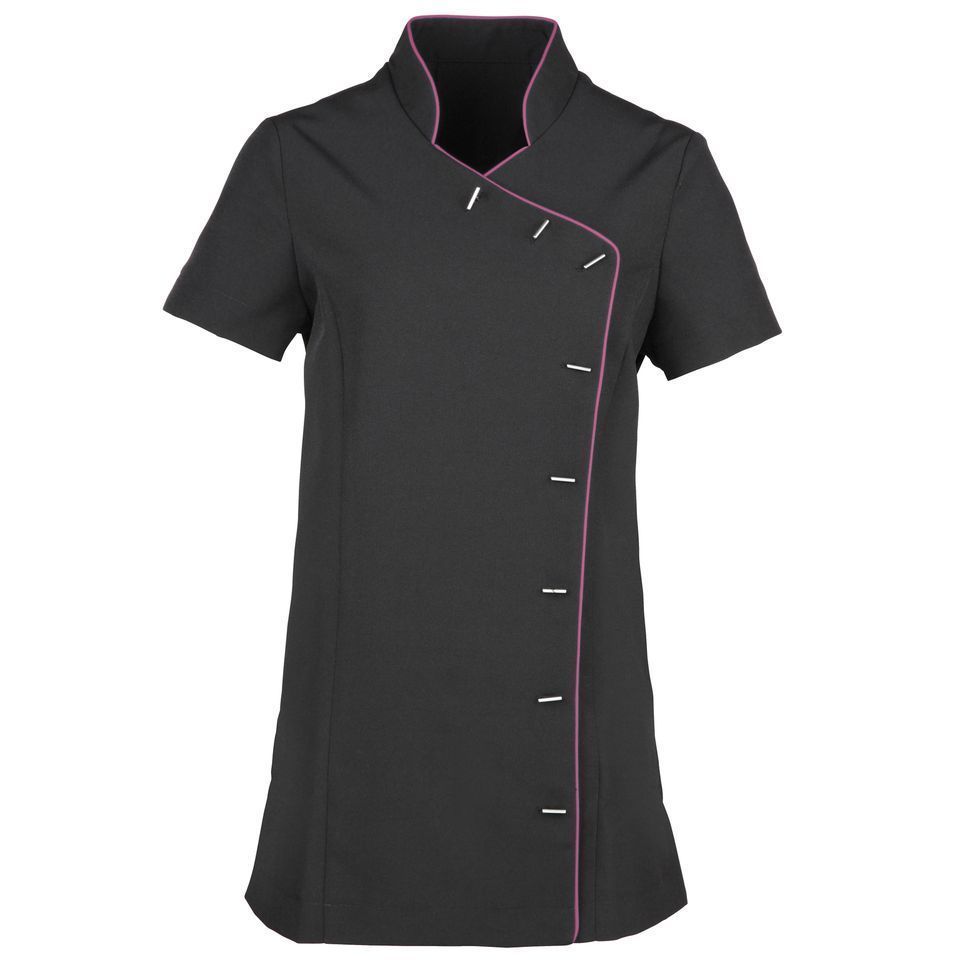 Button salon tunics, designed particularly for the industry, feature short sleeves, a Mandarin collar, and eight bar-shaped buttons, which go up the side of the shirt and then up to the collar. The tunic wraps around the body and buttons in place. This gives it a fitted, professional appearance while still making it easy to put on and take off. Most salon tunics are made out of a polyester blend, which is easy to wash and does not wrinkle. Some tunics also have additional features such as side vents to increase breathability.
Slip-on Tunics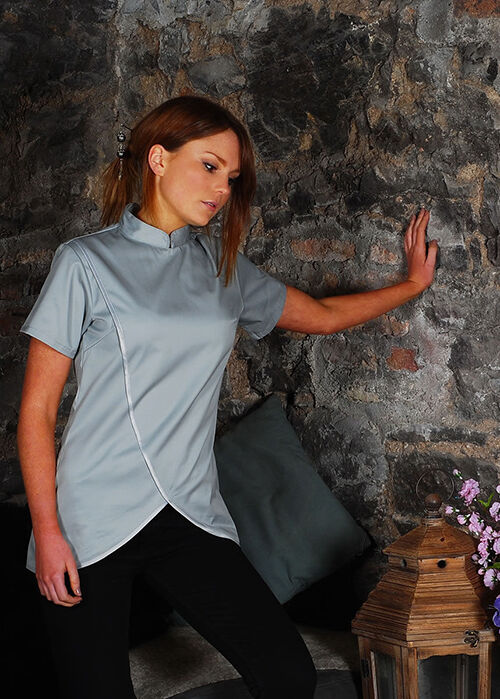 Slip-on tunics are very basic. They look like a large shirt that is meant to fit loosely and they have a wide neckline. They come in a variety of colours as well as patterns, and may have a chest pocket. Some of the more attractive designs look like a wrap top with a neckline that appears to continue down to the side.
Nurse-Style Tunics
Nurses wear particular uniforms for a reason. They are also slip-on tunics but they typically have large pockets on them. The pockets definitely make carrying beauty supplies easier, but it is also possible to get matching trousers with pockets for those who would rather have a more fitted top. Nurse uniforms, also called scrubs, are not designed to be attractive, which can be a problem for salon owners who want their shop to be appealing.
Choose the Colour
Salons are all about fashion and comfort. When customers walk in the door they should be impressed by the atmosphere and attention to style. Because of this, selecting the salon tunics that best complements the theme of the interior design is important. White salon tunics go with everything but they show dirt and stains. Brown salon tunics feature a neutral colour that is easy to pair with any decor and it does not show dirt as quickly. However, fun colours stand out more. It is hard not to notice a purple salon tunic or a pink tunic.
Buy Established Brands
Since uniforms are a product that the salon will continually need, look for established brands and supplies to purchase from. Otherwise, business owners could end up with a mixture of uniforms if a particular style or brand is no longer available.