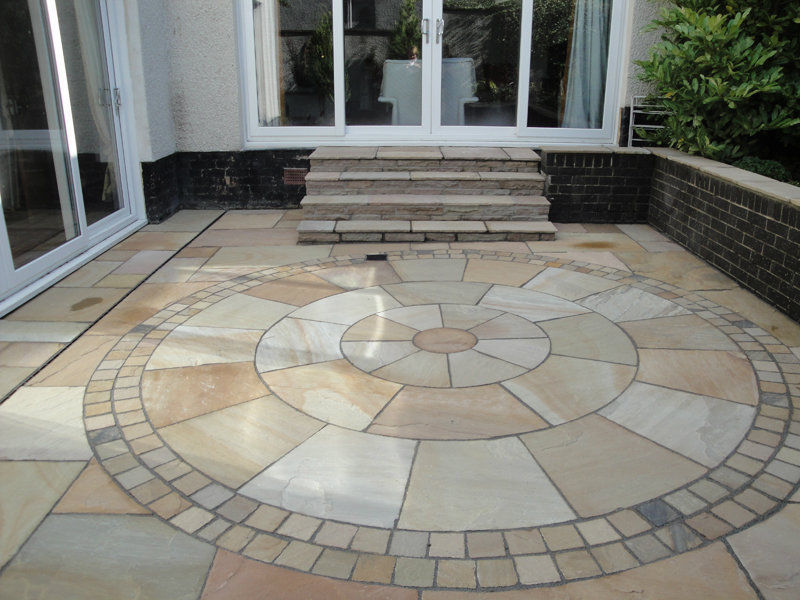 Sandstone has been quarried in Great Britain for more than two centuries and recently imported from such countries as India. Its many colours, striations, and inclusions create sophisticated pavements, block walls, and tiles.
What Is Sandstone?
Sandstone forms when such agents as calcite, quartz, clays, and gypsum cement together medium-small grains of various minerals. Sandstones bound with calcite, like those quarried in the UK, are very hard. Sandstones come in browns, bright whites, oranges, yellows, reds, purples, and greens. Some have bands of colour from layered deposits of minerals.
How to Use Different Sandstones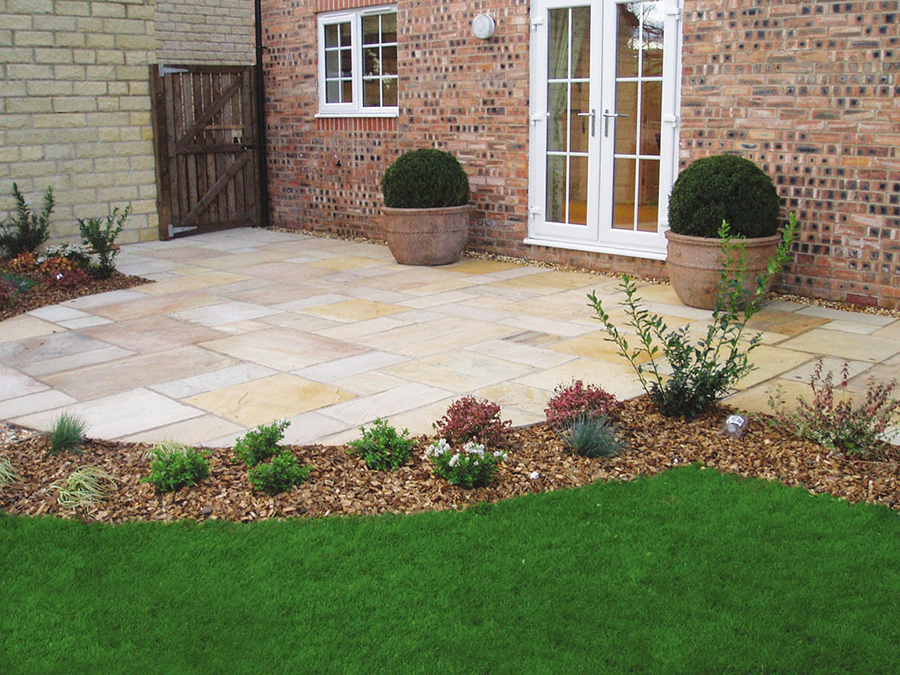 British sandstone is a very hard quartzite sandstone used for buildings since at least the Victorian era. Many people like to use reclaimed British red sandstone for its sense of history and to reduce the environmental impact of their projects. Indian sandstone for paving has been imported in increasing quantity, as the popularity of sandstone pavements grows. The thickness of Indian sandstone paving stones varies, similar to ungraded slate products. In Great Britain's climate, untreated Indian sandstone can quickly develop slippery coatings of algae, especially in the west. Lay an impermeable membrane over the crushed stone base to limit water penetration. Treatment four times a year with a 50 per cent solution of household bleach generally removes any algae and deters ongoing algae growth.
Amount of Sandstone Paving
Paving stones come in two size ranges, one based on units of 560 mm, the other on units of 600 mm. The chart summarises the number of pavers needed per square metre for some popular sizes.
| Paver Series | Paver Size (mm) | Number Per Square Meter |
| --- | --- | --- |
| 560 | 280 x 280 | |
| 600 | 300 x 300 | |
| 560 | 420 x 280 | |
| 600 | 450 x 300 | |
| 560 | 560 x 280 | |
| 600 | 600 x 300 | |
| 560 | 560 x 560 | |
| 600 | 600 x 600 | |
| 560 | 1120 x 560 | |
| 600 | 1200 x 600 | |
Keep in mind that sandstone paving slabs generally come packaged in quantities to cover a patio of 16 to 18 square metres.
Other Sandstone Paving Essentials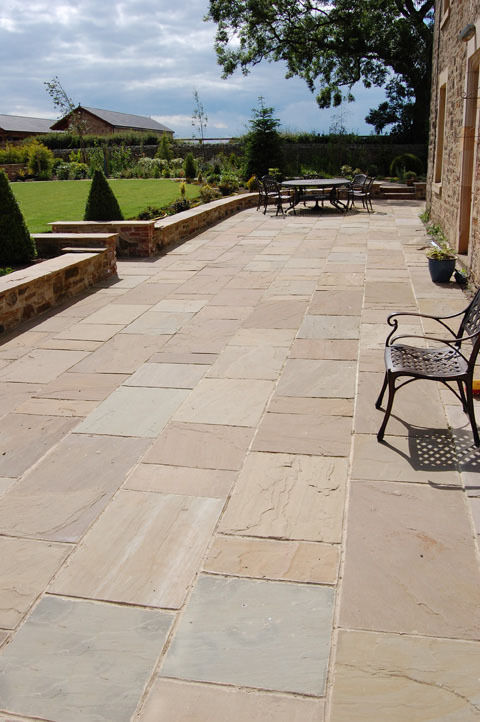 Sandstone cobbles can create an interesting border, even though most people find them too irregularly shaped for a comfortable walking surface. Other sandstone products for a patio or drive project include sandstone blocks for walls and sandstone steps for transitions.
Sandstone for Indoor Projects
Hard sandstone from the UK is carved into sandstone fireplace surrounds and mantels. Sandstone tiles can line kitchen walls, and polished sandstone creates elegant floors and terraces.