When it is time to buy a satin evening dress, a woman probably has an exciting event ahead. Choosing a satin evening gown that makes her look her best in a fabulous setting among people she cares about is a thrilling but sometimes nerve-wracking prospect. Fortunately, gowns are available to flatter every woman's body type and skin tone to help her look her best on that very special night.
Characteristics of Satin Evening Dresses
A satin evening dress is typically a floor-length, long satin dress worn for black-tie and white-tie evening galas, evening weddings, quinceaneras, and formal proms. Satin has a very smooth surface that reflects the beautiful low lights at evening events. It comes from silk or synthetic fibres such as polyester. Satin evening dresses frequently feature lace, pearls, beads, and other embellishments.
Styles for Different Body Shapes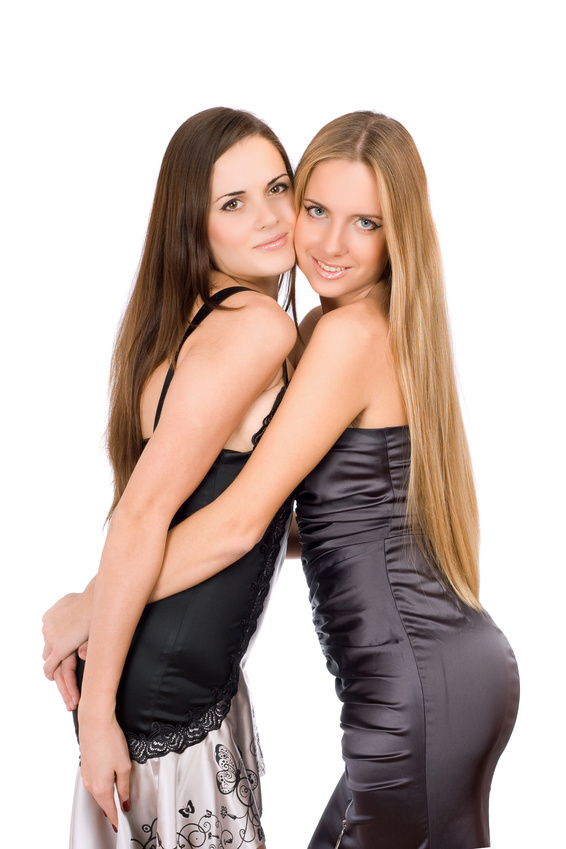 Women of different body types can find flattering satin dresses. Detailed skirts and bodices, satins in two-colour weaves, and a wide selection of design shapes allow women of every shape to find satin gowns that make them look their best.
Body Shape

Dress Features

Goal

Athletic

Different colours on top and bottom

Belted waist

Create illusion of curves

Hourglass

Fitted through top and waist

Avoid empire waist

Show off curves

Pear

Empire waist with embellished neckline, beads, and jewels

Flowing skirt

Draw attention to the upper body

Balance lower half

Apple

Empire waist in solid colours

Show off shoulders and neckline

Full

Not too tight

Styles that move with the body

Play up favourite body parts and cover others
Colours for Seasons and Events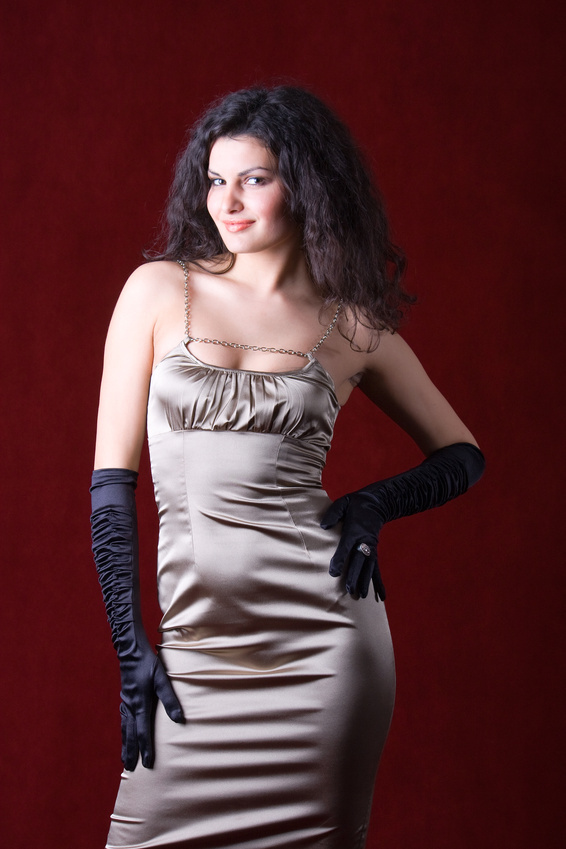 Fall and winter gowns for black-tie events often come in deep jewel tones such as emerald green, burgundy, and amethyst. In spring and summer, pastel colours are more appropriate. White-tie events generally call for black or metallic colours, such as silver, bronze, or gold. When selecting a gown for an evening wedding, classic rules dictate that a lady avoids white or ivory because they are bridal colours, red because it could upstage the bride, and black because it suggests disapproval. Long prom dresses are appropriate in any colour or style that flatters the young lady. Princess prom dresses and mermaid dresses are both popular choices.
Accessorising a Satin Evening Dress
For black-tie and white-tie events, conservative pearl or gemstone jewellery is traditional. Costume jewellery is also attractive if it mimics natural gems. For a church wedding followed by an evening reception, shoulder coverings are common. The possibilities include a bolero jacket in a matching fabric, a lace shawl, a velvet shawl, a silk pashmina, and a short satin coat.