Why pay twice as much for LED fairy lights … because they will save you money and help the environment.
Some facts about our high quality LED's that you really should know.
LED's (light emitting diodes) are not a bulb but a circuit and are very durable.
They are incredibly bright (3 x times brighter than standard bulbs).
Last up to ten times longer than a standard fairy light
Use on average 90% less power than standard fairy lights- see table below
They are very durable and hardy - no filament to break.
The bulbs generate virtually NO HEAT and thus are very safe!
Non-replaceable bulbs. No bulb changing ever.
Our LED's have fuse bulb technology - if one goes out all the others remain lit
Will last for many years - we may perish before the LED's.
Battery LED's available where you have no power
Pay for themselves in one year of constant use!
Expect 100,000 hours - that is 11.4 years of non stop use.
Our LED's are manufactured to highest European 'GS' standard
Our LED's are available in a choice of over 10 vibrant colours.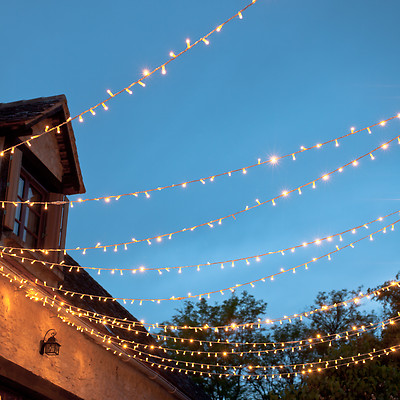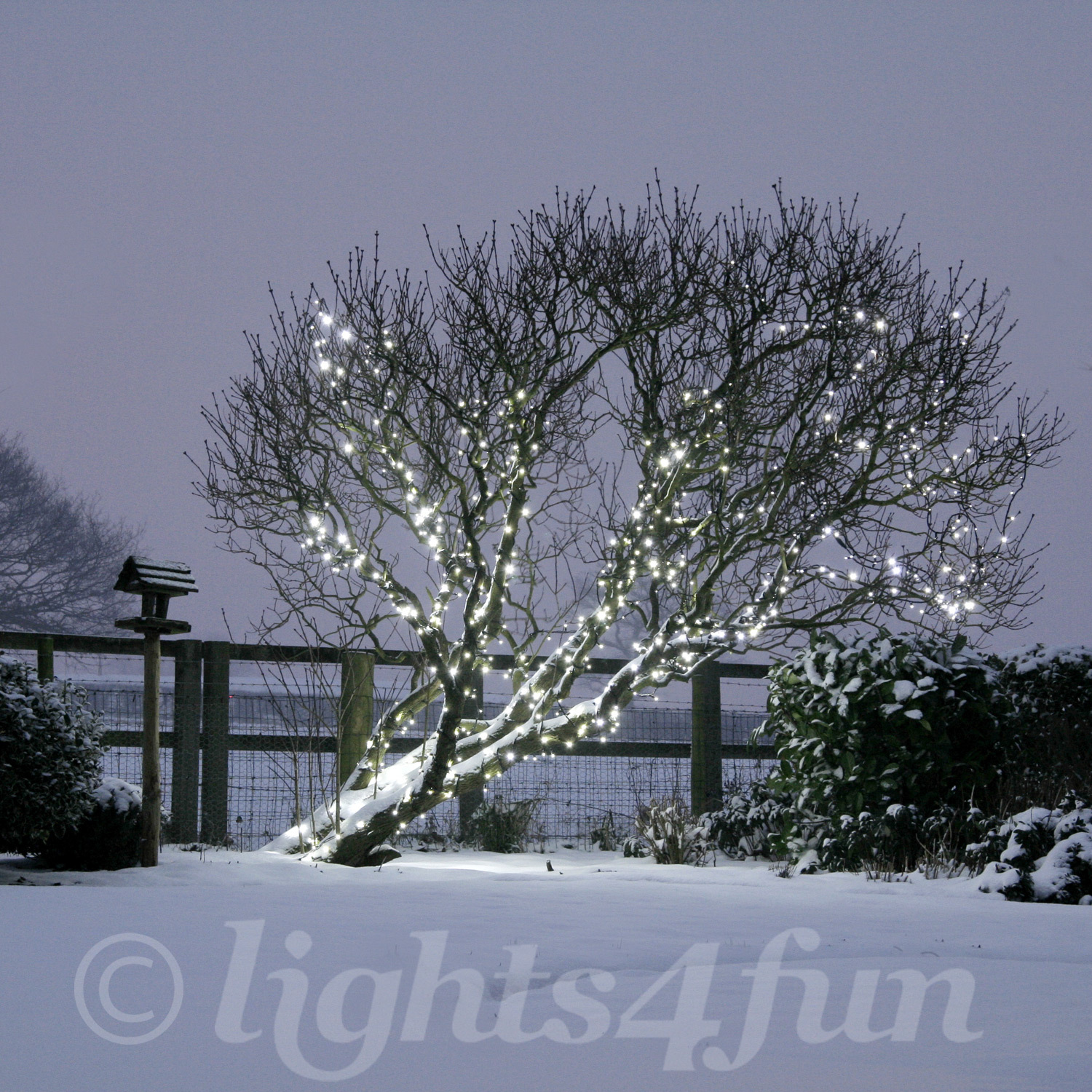 Click here to view our range of LED Lights in our ebay shop
Comparison of UK Electricity Costs on LED's.
Based on an average UK price of £0.104 pence per kilowatt hour and 10 Hours use a day. (June 2006 Electricity Prices)
LED Blue Outdoor String Lights
200 Bulbs 2 x 10 Metre sets
Watts 14.4w (7.2w per set)
Service hours per day 10
Energy use per year 52.56KW
Annual energy costs : £5.47
Major Brand Name
Standard Bulb Fairy Lights
200 Bulbs 13 Metres
Watts 140w
Service hours per day 10Energy use per year 511.0KW
Annual energy costs: £53.14
Electricity Cost Saving per annum for LED's

£47.67 = 90%