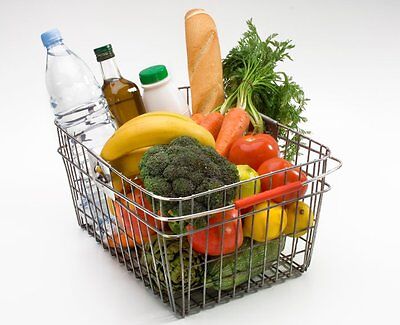 How to save on grocery bills....
Times are kind of hard- there is a glocal recession, and as our bills go up, our wages stay the same. This is my quick fire guide on how to save money on your grocery bill, which I have made as part of a Bzz campaign.



1. Make a list- it sounds so obvious, but the amount of people who don't do it is huge! The shopping centres spend a lot of money and time on stands and signs which are meant to make you part with your hard earned money for something you don't really need! Make a list, and only buy what you need- if what you need is on offer, happy days, but fro not buy something just because it's on offer.
2. Are you really saving? Even when something really is on offer, it can often only amount to a few pence. Ask yourself, do you really need two or three of something when it equates to only five or ten pence?
3. Check the amount per Kg or item- often, it is cheaper to buy something in bulk. If you need dog food for example, check how much it is by the Kg. I find the large 3kg bag works out a lot less per Kg than the small 1 Kg bag.
4. Plan your meals- work out what you are going to make for dinner that week in advance, and only buy what is needed- you will be surprised how much money you can save!
5. Ignore the shiny things- the supermarket deliberately places a load of sweets and chocolate bars at the till.....IGNORE them! You didm;t want it until it was righ in front of you so why buy it now!
6. Cut your coupons- check the supermarket magazines, and internet for coupons and deals! Remember take care of the pennies and the pounds look after themselves.
7. Collect points- a great way to save is to shop at a supermarket which offers you points such as Tesco or Sainsburys.

There you have it, enjoy the savings!