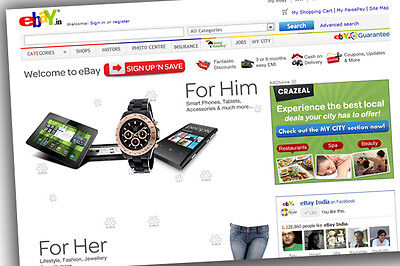 Christmas Shopping Simplified
So it's getting to that time of year when everyone starts stressing about Christmas and presents and cost etc.

So I thought I would try a simple guide to help you eBay'ers with your Christmas shopping.

What helps me is always writing a list of who I need to buy for and then rattle my brain on the sort of items/gifts they would like - I tend to try and keep these in themes so all the girls have similar (not the same) and all the boys have similar too. It's handy that eBay has its own Christmas section now so you can browse items and search for good ideas.

Once I've made up my mind, I head over to eBay to start comparing prices, I search for the items I like and add them to my watch list, where possible I bulk buy my items to cut down on the cost of deliveries. Admittedly I do tend to sway more towards items that have the 'buy it now' option but if I need to bid I save my bids till last minute and set myself an amount I want to spend.

To get an idea of the prices you should be paying for things, just drop a little search into Google shopping so you can make sure you dont end up spending more than you need to. I've always considered eBay the place to turn to when you want to spend a little less money on things but still get the same quality.