What is it?
Tartan in plain English is a design of straight lines crossing at right angles to give a chequered appearance, especially the distinctive design associated with Scottish clans.
Tartans originated in woven wool and are particularly associated with Scotland. Scottish kilts almost always have tartan patterns.

Tartan can be called plaid in America, but in Scotland Plaid is a tartan cloth or blanket.

Clans:

Clans are a group of people interrelated by ancestry or marriage. They can also be a group of families with a common surname and a common ancestor especially among the Scots and Irish.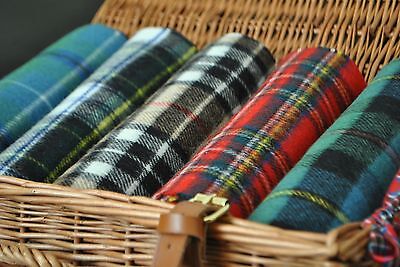 Can I wear any Tartan?
Yes, of course you can. Many people worry about offending Scottish people by wearing a Tartan that is not connected to their own family.

I am Scottish and I always become delighted when I see someone wearing my clan Tartan.

Choose a Tartan that appeals to you, you are paying more of a compliment by wearing a different family Tartan.


The Classic appeal of Tartan: Origins
The antiquity of Tartan is proved by the many references to it in early Scottish literature and in the written accounts of people who visited Scotland several hundreds of years ago. For many centuries tartan formed part of the everyday clothing of the highland people.