Have you ever clicked on the "
Visit sellers Shop
" link and made a purchase from the store without searching the rest of Ebay?
Whilst browsing Ebay I have noticed that this could result in
paying more than double the price
it is offered for elsewhere in the general listings.
The advantage of buying from Ebay over buying from a high street shop is that you can compare prices for the same product from many competing sellers.
So why not take advantage of this situation, instead of buying from a sellers shop, just as you would walk into a high street store, and paying the asking price.
If you see something of interest in an an Ebay shop click on "
Watch this item
" so you don't loose the page, leave the shop, enter the item description in the search box, and select "
Search all Ebay
".
You will then be able to compare all the deals being offered for that item from all the Ebay sellers.
If the one that you first saw is the best deal you can go back to it from
"My Ebay"
and complete the purcase.
Don't forget to include postage costs when comparing prices,
see my guide The postage is part of the price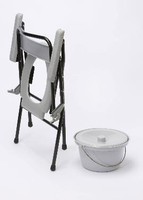 See how much you can save on this item