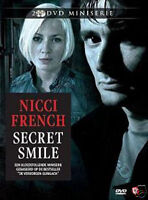 An absolute must whether you are a Tennant fan or not!
If you are then this is more then worth the purchace price. Tennants character is a combo of the charming Dr & Casanova with a lovely twist of your usual stalker / sociopath.
The character he plays is so convincing that even I wanted to be part of this family .
Strangely I became aware that this character reminded me a hell of alot of an ex-boyfriend of mine.