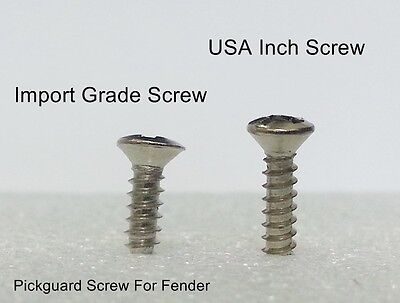 Pickguard Screws
There are very limited literature found on the web on guitar screws, and seemingly similar screws seems to vary quite a bit in prices. If your instrument is a US made Fender (or a high end replica), and you have the intention to make something a little more "correct looking", this article may be useful to you.
Starting with the pickguard, the most obvious difference between most Non US. specs screws (aka "Import Grade") and the correct shape US spec screws are the screw head. Most US specs screw has a slightly smaller head. The Philip head drive differs so you would require different screw drivers for them. Damaging the drive on the screw head is the worst chore to get into. :(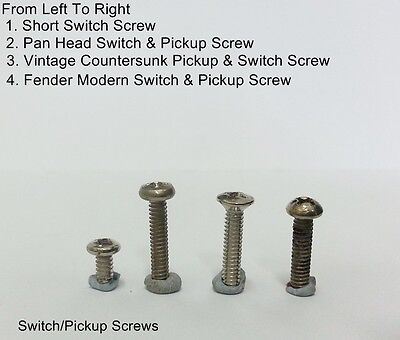 Pickup & Switch Screws
Before you purchase these screws, make sure you check the pickup and switch screw holes to see if they are flat or countersunk. Otherwise they will look awkward, The countersunk screws will sit "in" the screw holes whereas other will sit "on" them. The switch (only) screw on the extreme left of this picture is a universal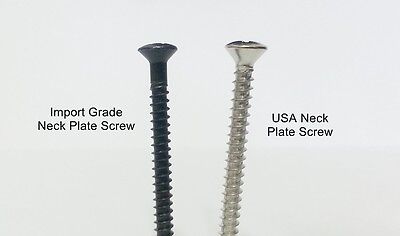 Neck Plate Screws
There are a few tell tale signs on how to spot a lower grade neck plate screw.
1. They may have a short shank between the head and the thread.
2. They have a obvious overall smaller diameter
3. The Screw head is usually flatter than the "better" screws.
By "better", I'm referring to "closer to original Fender specifications" OR closing to Vintage Specifications"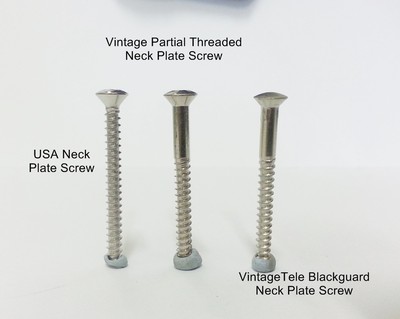 Vintage Style Neck Plate Screws
The early Fender screws are normally partially threaded. As shown in the picture. Early Telecasters used only Slot head screws. Check the photo below showing these same screws from the top.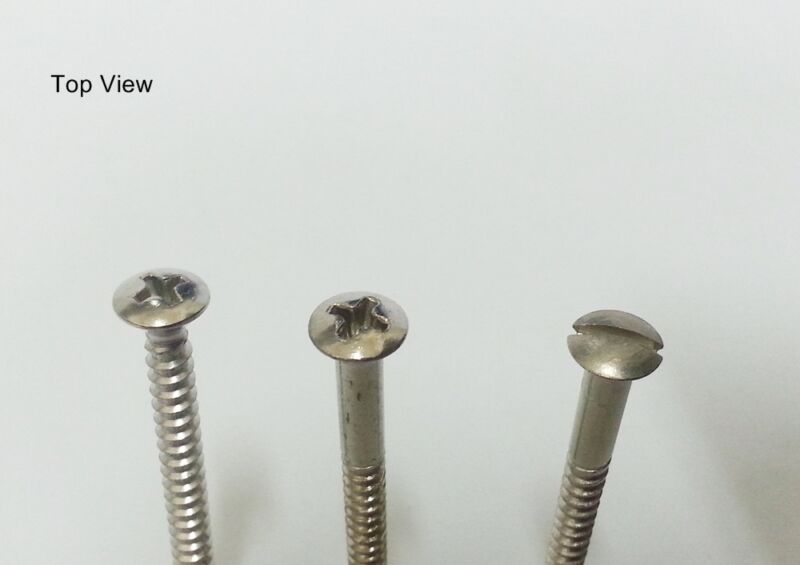 My opinions are biased towards vintage guitars as I'm a fan. Obviously the best screws are those that fit your needs at the most affordable prices. Check my other review on Gibson screws. Hope this info useful, if not , really sorry