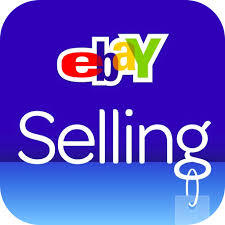 Bring more buyers to your eBay store using search engine keywords
Carefully choosing specific keywords related to the products you sell on eBay can result in a prominent position within Google's natural search results meaning more potential buyers direct to your eBay store.
Once you've subscribed to an eBay store, click My eBay at the top of any eBay page, then in the left hand navigation click Marketing Tools. Next, click Manage My Store then click Search Engine Keywords.
Use Google Analytics to choose the best keywords for your products, and try to choose words that are not too generic as you'll be competing with too many other sites for these. Within a few weeks, you should find your eBay Store referenced in search results and an increase in traffic. You can measure traffic by utilising Stores' Traffic Reports - click the link in the Manage My Store section of My eBay.
http://stores.ebay.co.uk/The-JumbleBox-store

2. Your eBay sales success depends on your visibility in eBay's search algorithm, known as Best Match
The best visibility is given to those listings which attract the most buyer interest (clicks, watches and purchases) per number of impressions. To maximise your buyer engagement, consolidate your products into multi-quantity long duration fixed price listings (10 or 30 days). Where available, also use multi-variant (allows you to list the same dress in different colours and sizes, for example). Do not use keywords only loosely associated with your products as you will receive impressions for them, but are unlikely to score well on buyer engagement. The object is to receive impressions only when buyers are most likely to view your item.

Always use eBay's item specifics when you list your item as these help the search technology identify whether your item is relevant for a buyer's search.