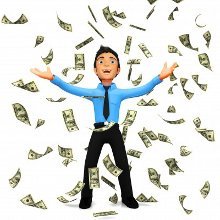 5. Populate Item Specifics to improve Browse visibility
Item Specifics is a useful feature for sellers like yourself to easily provide more ways for shoppers to find your products. It is the backbone of the Browse navigation feature on eBay, and is great for shoppers that like to drill down and refine the listing results shown - for example, filtering a shoe search to only show those results that are in a particular shoe size.

It's also important to check which Item Specifics are available in your category from time to time, as it's likely that they would've been changed/updated. If you aren't sure which Item Specifics are available in your category, you can use eBay's Item Specifics Lookup Tool (you'll need to create a login for this tool to join). We definitely recommend investing some time to build out the data for Item Specifics available in the categories you sell in to make your listing(s) more visible to more buyers.


6. It's All In The Timing
The ending day and time of an ebay auction is crucial to achieving the best possible results for your auction. You need the auction to be ending at a time when many people are online and ready to purchase, and in particular, those that are going to be interested in purchasing your item. As you are probably aware, the auctions that are nearing the end also show up higher in the search results.
The known times for the highest amount of traffic include Sunday nights from 5.00pm to 10.00pm and Saturdays and Sundays from 10.00am to 2.00pm. However, also do some research into your previous auctions. Take a look at the ending days/times and see what attracted the most interest in the closing hours. This will give you a good idea of the timing that is best for your products.
As your auction is nearing the closing time you will find that bidding wars can occur, which is what every ebay seller wants.
http://stores.ebay.co.uk/The-JumbleBox-store