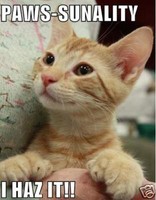 If you are a new seller to ebay, list only small priced items to gain feedback ratings. Keep postage costs to a minimum, for example, use lightweight packing at all times, 'NOT NEWSPAPER' Newspaper is very heavy, it also does not stop items from being broken, if parcel has been mishandled.
Excessive postal costs will reflect in detailed seller ratings.
How detailed feedback ratings work.
If you presume that every item you list will automatically show up in search pages when a prospective buyer searches in that category, you may be wrong.
Your detailed feedback score is the feature that brings up your items in search pages.
If your detailed feedback is 100% all stars fully red, your items are much more likely to show everytime a prospective buyer searches under that catergory.
Ebay penalises you for getting a lower star rating and your items come up less in searches.
If you are a power seller or a business, your items will probably show much higher in searches, than the small private person.
So if you are a new or even not so new ebayer.
THESE ARE IMPORTANT FACTORS TO REMEMBER.
Answer emails promptly.
Post parcels quickly
Keep down postage costs.
Give a full detailed write up on your item.
Upload a good clear picture.
Mention any faults or wear on the item being listed.
This will raise your detailed seller ratings.
Finally;
Try this; Phone a friend and both search under the same catergory, I found out that one or two items showing in my search, were not showing up in my friends search. And vice versa.
We swopped item numbers and placed them in advanced search and were suprised to see these items.
If you found this information useful please leave me a vote.
Happy Ebaying
Margriet.