Selling Coins Advice on Title & Description
To get the best results from selling your coins or other items on eBay, follow a few simple guidelines, we give a few pointers from our experience.
What and Why
Try to give a complete but brief description of your item. Your description and pictures are both your shop window and your sales pitch. Give your potential buyers your best shot at presenting what you have to sell. State your postage prices or policy, and any restrictions on who or where you will sell to, and how you would prefer payment. Don't exaggerate the condition, most people do, but it does not help to create trust. Think about creating an "About Me" page. This should also help to create an atmosphere of trust. We suggest including a photograph of yourself, and all your contact details, although eBay's rules are, as usual, somewhat ambiguous about this. If potential buyers are dubious about whether to bid or not, this may help to encourage them.
Title
The title you use should summarise your item as clearly and accurately as possible. We suggest you include:
Date, Country, Metal, Denomination (Face Value), Grade, (Any other descriptive features).
Use all the characters available, within reason. If your title will not fit, then you may have to cut it to fit.
Capitalise the first letter of each word, but not all letters. It is easier to read.
Check your spellings. eBay has a built in spell-checker, so do programmes such as Microsoft Word. Also get a friend to read it for you because spell checkers will not notice errors such as "con" instead of "coin".
Avoid lots of asterisks, exclamation marks, and words like LOOK!!!, they are more likely to annoy serious buyers than attract them. You don't want them to think they are dealing with a moron.
You can omit coins from your own country, especially if it is obvious, or you are listing the item in the appropriate category.
Bad Examples
coin
**********LOOKKKK******* --- old --- COIN!!!!!!!! ****** vERY RAIR
Good Examples
1906 Gold Sovereign Melbourne Mint, VF
1906 Gold Sovereign Melbourne Mint, Very Fine
1933 USA $20 Gold Double Eagle MS69 - Only 2 Known
Description
Repeat the title, perhaps expanding it if necessary.
As for the title, check your spellings. eBay has a built in spell-checker, so do programmes such as Microsoft Word. Also consider getting a friend to read it for you because spell checkers will not notice errors such as "con" instead of "coin".
Try to ensure you give all necessary information, without too much repetition, but without missing out any essential stuff.
Images
Real photograph or scan of both sides of coin.
A good photograph or scan will help any buyer to decide how much he is prepared to pay for the coin. It is worth stating that the image is of the actual coin, if this is the case. If not, you might wish to explain why (We hardly ever sell anything that we can't repeat, so we take a lot of time and trouble getting good images, then re-use them for all future listings of the same item.)
If you use other people's images, get their permission first, otherwise don't be surprised if your item listing gets cancelled, and your eBay membership suspended or cancelled. All original works are protected by copyright, including photographs of coins. The copyright owner is also entitled to sue you for copyright breach. This could be VERY expensive. Also some of your potential buyers might notice and avoid you. Who wants to buy from a dishonest seller?
To save money, host the images from the free space available from your ISP. There are also free image hosting companies, rather than using eBay's extra cost image hosting.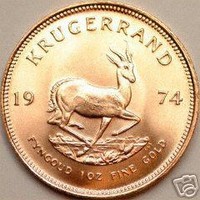 Examples of Good & Bad Images
Image sizes
We happen to use 240 pixels (dots) wide on our websites, so it convenient for us to use the same width on our eBay listings. eBay's own image hosting appear to allow up to 400 x 400 pixels, so you might want to consider using this size.
Get the biggest and best image of your coin first, then ensure you CROP the image (cut off the surrounding areas), and resize you image as necessary. Paint Shop Pro is a good, cheap, and easy programme to use.
See our
How to Photograph Coins
guide.
Category
List in just one category, as listing in two categories doubles the listings fee, and will not sell twice as many coins.
Duration
eBay's default auction duration appears to be 7 days, however they also offer 1, 3, 5, and 10 day listings. In most countries, the listing fee is the same whichever you choose, although we note they charge more for 10 day listings in some countries. The longer your listing, the more people have the opportunity to see it, but the longer it will be before your item is sold and you get paid. It is our guess that 1 day listings are used most by people selling stolen goods. We use 10 day auctions.
If you have an "eBay shop", you will also be able to sell "store inventory" items, which have lower listing fees, longer durations, but are less visible, and you will need to qualify with a minimum feedback, and also pay a monthly "shop" fee.
Starting Price
If your item is a popular item and appears to sell easily, we suggest using a starting price of £0.99 (or $0.99), as this will cost the lowest listing fee. This does risk your item selling for an unreasonably low price, perhaps less than you yourself would pay. but then all of life is a gamble. You could always cancel your listing if it looks as though the final price will be unacceptably low. Some bidders get quite annoyed and stroppy about this, especially if they were hoping to steal a bargain, like a krugerrand for £100. eBay's system does have a facility to cancel your bid, and you are legally allowed to change your mind up until the metaphorical "fall of the hammer". Note though that eBay do not now allow cancellation within the last 12 hours (which may be illegal on their part), so you would need to cancel with over 12 hours to go. You could always relist later at a higher starting price.
If it is a highly specialised item, you may have to set a starting price at the figure you actually want. This costs more, and if the item repeatedly fails to sell, you may spend lots of money on eBay listing fees. This also is a gamble. There are few things certain in this life except death and taxes.
Reserve Price
Using a reserve price (not the same as a starting price) is quite expensive, and we are not convinced it is worth paying the extra money for.
Listing Upgrades and Enhancements
We think a gallery listing is worthwhile for the small extra cost. All the other "upgrades" are of dubious value.
Pricing
It is worth doing some research on the market price of your item before you list it on eBay. We often see things listed and sold at below the price we would pay, meaning that the seller is doing unnecessary work and paying eBay good money, for nothing. In general, it is our observation that low priced items and junk sell quite successfully on eBay, whereas it is more difficult to sell higher priced items successfully on eBay. Sellers with low feedback are not likely to get good prices for high quality, high priced items, because of the confidence factor.
Other Points
You may find it easier to prepare your listing using software already on your computer, such as "Word", or an HTML editor, then copy and paste it into the "Selling Form", in case your computer freezes, or eBay loses your draft before it is completed. You will then also have a copy of your listing for future repeat use, or as a template for further item sales.
Avoid hype and exaggeration. Don't tell potential buyers "You are bidding on...", because it's presumptuous, and might put people off.
Payment, Credit Cards, PayPal
You need to think what methods of payment you prefer or would accept. The easier you make it, the more potential buyers you will have, but the more complicated and expensive it could be. PayPal is owned by eBay, which is why it pushes you to accept PayPal, but it is far from perfect, and it can be quite expensive, and is not as safe as it is claimed.
Author & Copyright Notice
Any images shown are our own copyright images. Our text and description is also copyright, Lawrence Chard of Chard Coins.
Useful?
If you found this guide interesting or useful, please spare two seconds to vote "Yes" by clicking the button below. If it disappointed you, please think about contacting us to let us know what else we could have included to make it more helpful.
Other Guides
You may be interested in viewing our other guides:-
1780 Maria Theresa Silver Thaler Restrike Trade Coin

Krugerrand - One Ounce Investment Gold Coin

Buffalo - 9999 Fine Gold US Bullion Coin - 24 Karat Au

Gold Sovereigns - History Information & Specifications

Mints & Mintmarks on Gold Sovereigns - All Seven Mints

Pink Diamonds - One of Nature's Rarest Gemstones
Sniping - Is It Good Strategy or Tactics for Winning eBay Auctions?
£2 Two Pound Coins Queen with Necklace Rumour & Facts

Winning Auctions - Or Spending Money?
CGT Capital Gains Tax Exemption on Gold Sovereigns Britannias UK Coins
Definition of Investment - VAT Exempt (Tax Free) in UK & EU

Second Chance Offers on eBay - Should You Use Them?
Spellings - Is Good Spelling Important - A Few Howlers
Famous People (Celebrities) Who Collected Coins

Heads Upside Down on Coins - Medal & Coin Alignment
Identifying Coins, A Brief Guide to Help Identify Coins
BNTA - The British Numismatic Trade Association
Gold Coins Which Are Not Gold - Including German & € Euros
Postage Packing Shipping Insurance Charges - Fair or Excessive?
The Difference Between Proof and Uncirculated Coins
London Gold Fixing Price
Gold Bullion Bars For Investment