What are you selling?
Your Title of the listing is what will make it stand out from the other 10 listings of the same item, I always make sure to include the below for a eye catching yet informative listing:
- Brand - Size -Item Type - Material - Style -BNWT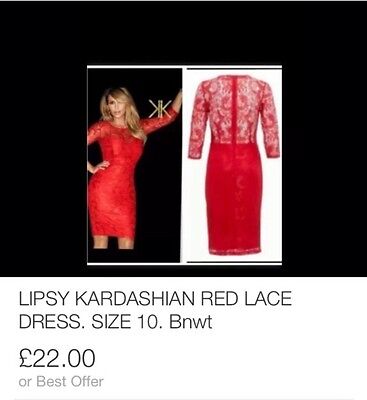 Add a caption
eBay listing example of a good title short and informative
You said how much?
With BNWT items I always set the bidding off at the minimum I will accept for the item, for me it's usually about 25% of the original value, then anything extra is a bonus!!
Be wary about putting high prices on items unless warranted as this will deter buyers as they are more likely to take a chance bidding on a lower priced item but there are always exceptions...
What are you trying to sell me?
This is your key tool in closing a deal, make sure you have all the information you can possibly muster included, all the facts from the Title should be included again, any special shipping instructions, tell them how fabulous this item is and for a bargain price, BNWT it has to be good right?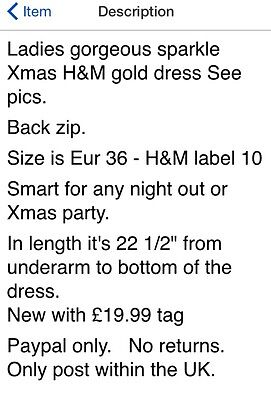 Why are you selling?
It is important to let the buyer know the history of the item, it may be as simple as your down sizing your wardrobe or that you have put on a few pounds and it no longer looks as good as it should on you or you just havnt had the right occasion to wear it, honesty is always the best policy in my opinion.