Using semi permanent hair dye is a gentler method of darkening a hair colour than using permanent hair dye. To choose a hair colour, shoppers may want to consult with a hair stylist. Before applying a box kit, it is important to follow its instructions to prepare the hair and know how to maintain it later on.
Differences Between Semi Permanent and Permanent Hair Dye
Semi permanent hair dye is also known as temporary hair dye. This kind of dye generally lasts about a month and a half, looks more natural than permanent dyes, and does not require pre-mixing. It is also less damaging to hair because the chemicals are weaker and may take less time to work than permanent dyes. In addition, semi permanent hair dye does not include bleach, so it can never lighten a hair colour, but it is also safer to use. Any chemical process can weaken a person's hair, however, and care should be taken to avoid unnecessary breakage.
Choosing a Semi Permanent Hair Colour

Many salons offer a free consultation to determine a person's hair condition and their colour preferences. Hair stylists can offer advice on choosing a colour that complements the eyes, skin tone, and even a client's favourite clothing colour. Sometimes they can even show a client what a specific colour looks like using hair swatches. However, no matter the client's preferences, semi permanent hair dye can never lighten a person's hair.
Determining the Longevity of Semi Permanent Hair Dye
Beauty companies may give customers a general idea of how long their hair products last by estimating the number of washes their dyes can withstand. For example, a box of semi permanent hair dye might say, "Lasts for up to 18 washes". This is not an exact number, although users can extend the life of a hair dye by not shampooing on a daily basis.
Finding an Organic Semi Permanent Hair Dye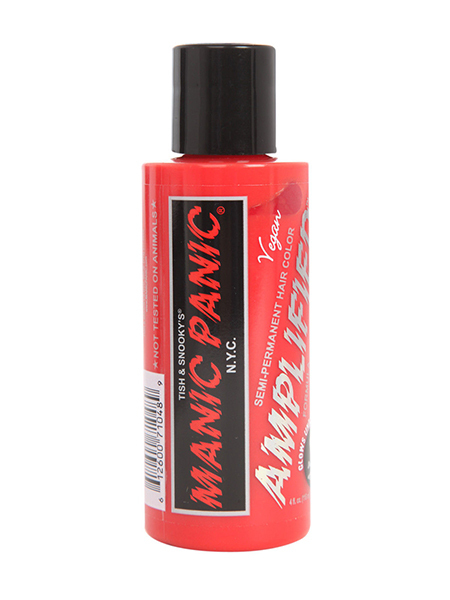 It is difficult to find a purely organic semi permanent hair dye. Non-organic ingredients are used to penetrate the hair shaft, brighten the colour, and extend the colour's lifespan. However, it is possible to find mostly green semi permanent hair dyes. These products are generally made from henna. Some people have allergies to henna and therefore should stray from all-natural hair dyes. Of course, allergic reactions are a concern for all products, so users should read the dye's ingredient list and always test on a small portion of their hair first.
Maintaining Coloured Hair
Ideally, users should follow the care instructions included in their box of semi permanent hair dye. Colour specialists generally recommend not shampooing the day before or after applying a hair dye. After that, dyed hair holds up well to washes every two to three days. For greasy scalps, scrub with cold water and then apply a hair conditioner to the ends of the hair.