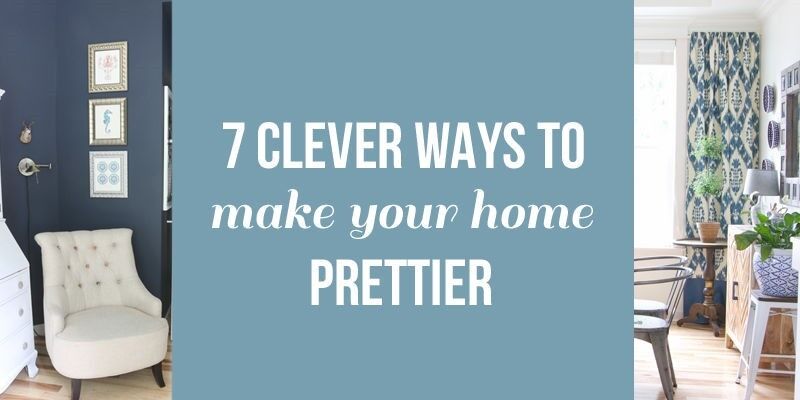 It seems pretty logical, doesn't it? If you buy pretty things, your home will be pretty. But actually, filling your home with pretty things won't necessarily make your home feel prettier to you. Too much of a good thing can not only be expensive but lots of "pretty" can be too much on the eyes.
Today let's look at seven clever and successful ways to make your home prettier and more stylish for the long run. These ideas are affordable and easy to achieve over time with the elements you already have!
Combine High with Humble
Here's a secret to a pretty space: adding even just one quality piece in a room can elevate the look and style of an entire room, full of more humble pieces.
Keep in mind that adding a quality piece doesn't necessarily mean you will spend more money or that your room will be more expensive to furnish. Buying a room full of cheap or disposable furniture can be quite expensive in the long run! Plus, you can find great deals on higher end brand-name, quality stylish antiques or well-constructed furniture second hand.
Look for classic pieces in colours and styles that that can become a staple in your room for years to come. A well-built sofa, a great cabinet, a set of quality
club chairs
, or a solid
dining table
will give you a great foundation for a long-lasting beautiful style. The best part is, the rest of your furniture or accessories can be more humble and no one will ever know. Most important of all, you'll love it!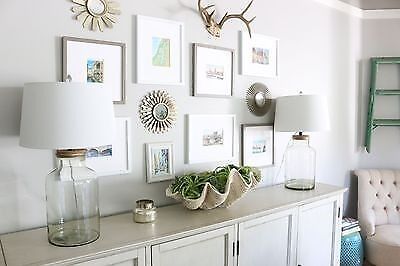 Delight Your Eyes
What makes you happy? Confidently bring those colours and elements that you love into your home. Forget the rules, ignore the designers predictions of what's hot and what's not and just concentrate on adding what brings you joy.
Bring Drama to Small Spaces
Flower Mirror] Small rooms might seem to be a disadvantage as they don't have a lot of space for adding personality. But on the other hand, you can make a BIG wow statement in a small space with much less effort. A bold colour on the walls, wild pattern on a sofa or a fantastic mirror on the wall can add enough drama to make your small room amazing!
Add Softness and Curves
Rooms with too many hard, square and angular pieces are not likely to feel as inviting as a room with soft curves and interesting shapes. Add softness and rounded shapes to a room for a more pretty and appealing space. Try
wingback chairs
, a round coffee table,
ottoman
, or
pouffe
or a curvy lamp.
Edit to Let Statements Pop
If you have too much going on in a room, you'll cringe instead of smile when you see it. Your eyes won't settle in on anything, if everything seems important. Pick one or two statement pieces in a room to take centre stage (bolder fabrics or colours that pop, for instance) and edit out or tone down the rest.
Downplay the Clutter
Every room that is well loved will have a bit of clutter from time to time, but if you can downplay its significance in a room, your space will feel tidier and prettier almost immediately. Use closed baskets and cabinets to stash the excess for an instantly prettier room.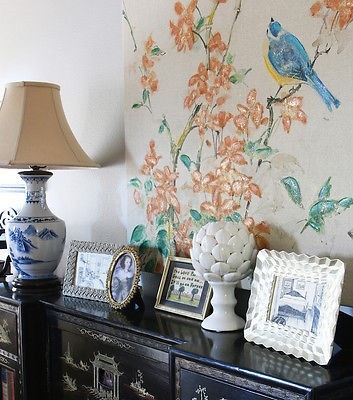 Tell A Story
If your pieces or room don't stir you emotionally or remind you of special memories, you'll not find it nearly as attractive. Tell a story with your art, make memories as you shop for furniture and accessories. Collect pieces over time and use something old in every room to bring more history to your space. Everything is more beautiful when it is meaningful to you.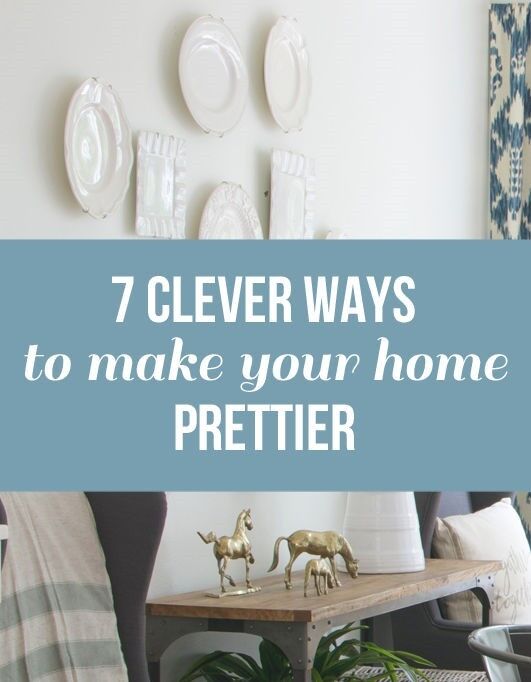 Add a caption
7 Clever Ways to Make Your Home Prettier - The Inspired Room