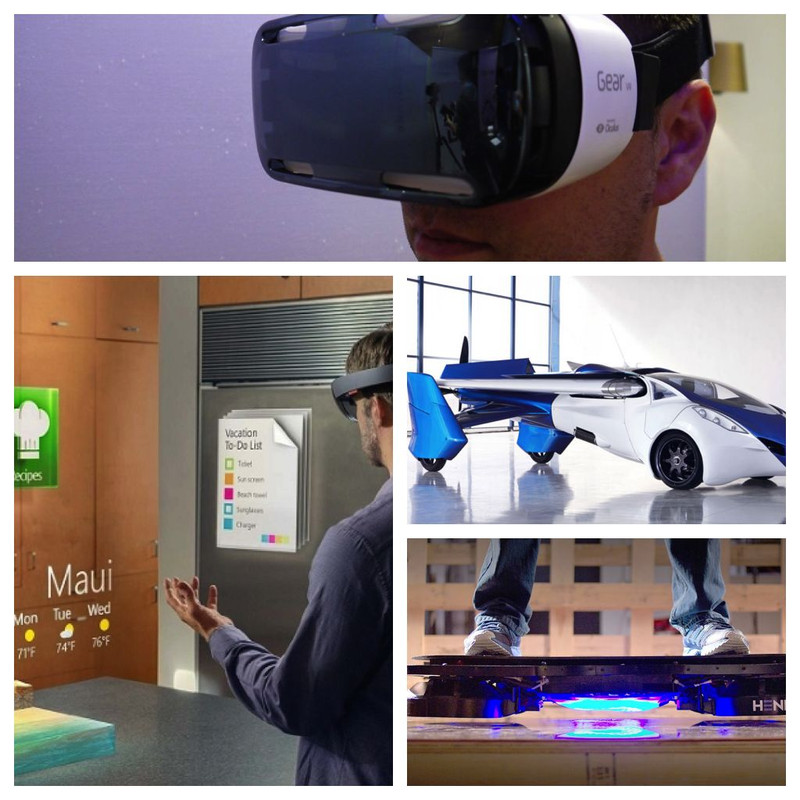 Our sci-fi fantasies (and fears) are coming true...

From Back to the Future to Minority Report, science fiction movies and TV series have long made us lust after gadgets that we never thought we'd see in our lifetime. But now, with the huge acceleration of our tech capabilities, many of these amazing devices are making their way from the big screen to the real world.

Here's our guide to the best sci-fi tech that's actually coming true.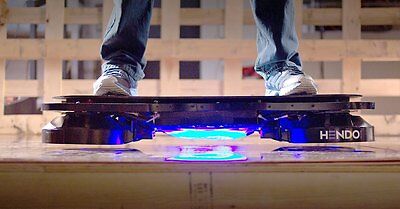 The Hoverboard
You'll hear this a lot over the coming months but 2015 was the year that Marty McFly jumped on a day-glo
hoverboard
in the Eighties flick Back to the Future Part 2. Since then it's been the Holy Grail of tech, the just-out-of-reach gadget we've all want. Well now that the year has finally arrived, the Hoverbaord has too.
The Hendo Hoverboard is a real life working prototype, powered by four disc-shaped hover engines. The bad news? The battery life lasts less than a minute, you can only use it on specially created tracks and it'll cost you about £6,000. But did we mention it works? It actually works. Move over Michael J Fox.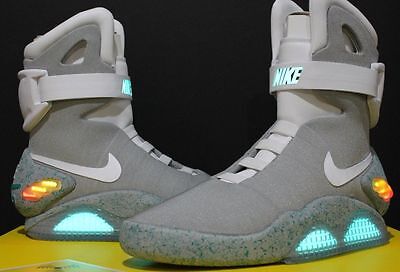 Self Lacing Shoes

Another future tech gem from Back to the Future 2 were Mary McFly's self lacing Nikes. It's a wonder we've had to hold out so long for something that's technically not too tricky but the waiting for these is also finally over.

Nike confirmed it'll be releasing the self-lacing boots in 2015 and there's also a German company working on technology that can go into every shoe.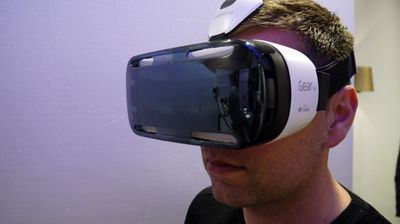 Virtual Reality
Films like Lawnmower Man and TV shows like Star Trek: The Next Generation showed us what it might be like to experience virtual reality (VR) whether that was strapping on a mask and a special suit or just walking into the Holodeck.
In the past eighteen months we've seen VR really hit the headlines with the arrival of Oculus Rift (and them subsequently being bought by Facebook), the
Samsung Gear VR
that offers a convincing 360 degree VR experience using just your phone as the brain.
Finally we've recently seen the Microsoft HoloLens a virtual and augmented reality mash-up that let's you actually interact with virtual objects overlaid on your real world environment.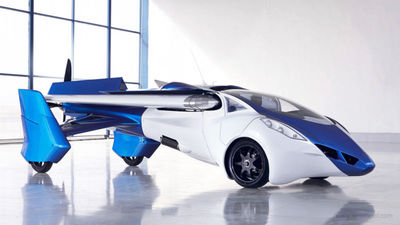 Flying Cars

It was American future family the Jetsons who first got us excited about flying cars way back when. But it's Slovakian innovators AeroMobil who've finally made this a reality.

Their impressive prototype has foldaway wings and impressive performance stats. It'll top out at 100mph as a car and 124mph in the skies. It uses standard petrol for fuel and can land anywhere you've got a few hundred metres of flat.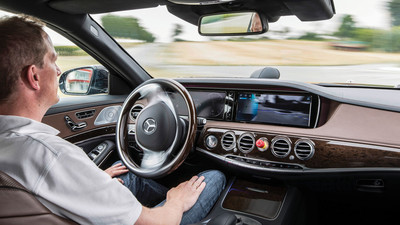 Driverless Cars

From Johnny Cabs in Total Recall to Knightrider's Kit, the promise of self-driving smart cars has had us dreaming of easy commutes and lean back journeys. We've long hoped to swapping headache inducing motorway drives for what we hope might be a cinema on wheels.

Well that last bit isn't quite happening but driverless cars are being tested on UK roads right now. Volvo, Audi and BMW all have road-ready vehicles in the garages we're just waiting for the safety and legal bits to pass muster. We could be going hands-free within the next five years.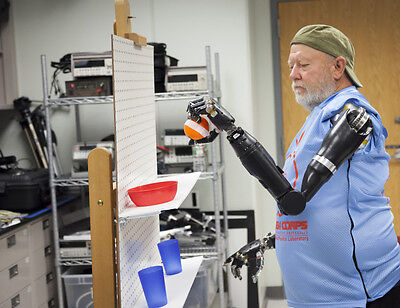 Robotic Arms & Haptic Hands

From Ripley's exoskeleton suit in Alien, to the multitude of half human-half robot cyborgs in Terminator 2 and beyond, upgrading humans is a another regular sci-fi fixture that's becoming reality.

In May 2014, government bodies in the United States approved a robot hand inspired by Luke Skywalker's prosthetic from The Empire Strikes Back. Even more recently, doctors at Johns Hopkins University upped the stakes by fitting a double amputee with two brain-controlled robot arms. Yes, robot arms. Controlled by the brain.

Then there are robot hands. A company called Dexta Robotics has produced a set of haptic hands, exoskeleton controllers that give the user interact with virtual object while getting the sensation that they're touching them for real.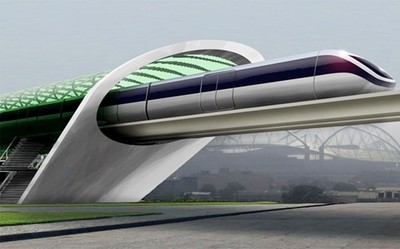 Elon Musk HyperLoop

The man who brought us electric motor company Tesla has a developed a futuristic plan for a new type of transport that would shoot capsules of passengers along a tube at around the speed of sound.

With Musk's Hyperloop system it would take just 30 minutes to travel the 381 miles from Los Angeles to San Francisco – half the time it takes in a plane. Sound like Hunger Games science fiction fantasy? Well work has actually started on the project.