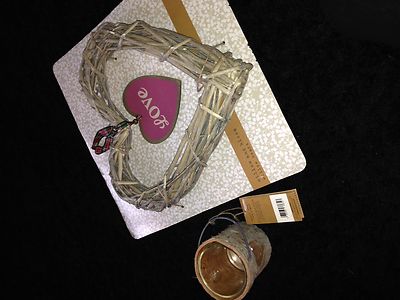 It's all about the shabby chic
You may or may not have noticed but in the style at the moment seems to be shabby chic or vintage everything. Having recently moved in to a new home that is kind of a modern day cottage, I couldnt have timed needing to buy new accessories any better if I had tried!

This guide is more of my experience of finding the best shabby chic/vintage items to perk up your home and pay as little as possible. My first piece of advice is to actually just go wandering around the shops first/online browsing/ebay searching - strange you might think - but at least you get the opportunity to see what items are available, then rattle your brain and decide on the items you want and where they will go. Where possible take photos or get them up on your computer so you can almost picture how they will look...

From here, have a scour of eBay and see if you can find the items you like or as close as possible. Find items that have low delivery and come from online retailers and where possible returns in case you dont like them when they arrive.