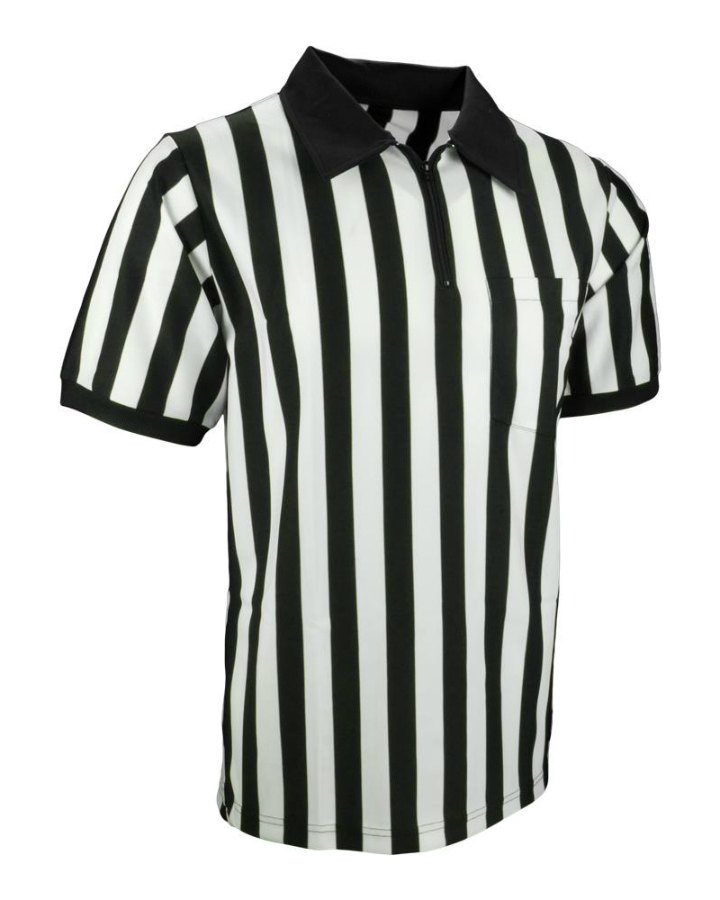 It goes without saying that shirts are a necessary part of every woman's wardrobe. Luckily shirts come in all shapes, sizes, colours, materials, and styles so it is never boring shopping for them. They have the power to shape an outfit any way they want. Short sleeve shirts in particular are more versatile than long sleeved shirts because they can be worn in the summer and the winter as long as they are paired with the appropriate outerwear. No one will ever know that a shirt has short sleeves if it stays covered by an attractive blazer throughout the day.
Since every woman has short sleeved shirts, they can be found at nearly any clothing shop. They are a necessary clothing item that people consistently need, so it is in every shop's best interest to stock them. A difficulty in shopping locally is that it is always necessary to go to several different shops in order to find a good selection of shirts. This is because there are so many brands and styles that it is impossible for shops to stock everything. Instead, a consumer can go to an online website such as eBay to find whatever type of short sleeve shirt she may be looking for year round.
When revamping a wardrobe it is important to have multiple shirts that are appropriate for various occasions. For example, women must be able to attend a casual dinner with friends one night, and then accompany a date to a formal opera the next night. The appropriate attire makes women feel confident and comfortable amongst their peers. The purpose of the following information is to guide and assist women in finding a well rounded and versatile selection of shirts that will allow them to be prepared for whatever occasion come their way.
How to Properly Size a Short Sleeved Shirt
A shirt could be perfect in every way but if it does not fit right, it will not be flattering. Before ever shopping, it is important to first figure out what sizes to look for. The only way to really do this is to get a general idea of a sizing range. Every brand makes their clothing a little differently so two shirts made by different companies may both fit even though they are different sizes.
Grab some old tops that still fit and line them up on the floor. Write down the size of each top. The sizes should be fairly close together. For example, they may range from sizes 8 to 10. The next step is to measure the bust and use the chart below to verify the size. Companies size their clothing with numerical or general sizes.
| | | | | | | | | |
| --- | --- | --- | --- | --- | --- | --- | --- | --- |
| UK Size | 8 | 10 | 12 | 14 | 16 | 18 | 20 | 22 |
| General Size | XS | S | S | M | L | L | XL | XL |
| Bust (cm) | 86 - 87 | 88 - 90 | 91 - 92 | 93 - 96 | 101 - 104 | 105 - 109 | 110 - 114 | 115 - 119 |
| Bust (in) | 34 | 35 | 36 | 37 | 40 | 14.5 | 43.5 | 45.5 |
Here are the numerical and general plus sizes as well.
| | | | | | |
| --- | --- | --- | --- | --- | --- |
| UK Size | 22 | 24 | 26 | 28 | 30 |
| General Size | 1X | 2X | 2X | 3X | 3X |
| Bust (cm) | 114 - 118 | 119 - 123 | 124 - 128 | 129 - 133 | 134 - 138 |
| Bust (in) | 45 | 47 | 49 | 51 | 53 |
In addition to the actual shirt sizes, some companies also size their clothing based on petite, tall, regular, or plus size body types.
| Clothing Category | Description |
| --- | --- |
| | Petite women are proportionately small and considered to be between 4 feet 11 inches and 5 feet 3 inches tall. |
| | Plus sized women have fuller figured bodies and are usually between 5 feet 4 inches and 5 feet 7 inches tall. They generally wear clothing sizes over XL. |
| | Average women are between 5 feet 4 inches and 5 feet 7 inches tall, with hips and busts that are only slightly larger than petite women. Sizes range from S to L. |
| | Tall women are over 5 feet 8 inches with long torsos and legs. Their clothing is designed to accommodate for the extra height. |
Usually only specialised clothing companies list their apparel in these categories. Most clothing has the same general sizing ranges.
Finding Flattering Women's Shirts
Women all have different body shapes. If they didn't, every piece of apparel would look universally good on all women. Since everyone is different, it is important to understand how to flatter a figure. No one wants to feel unattractive when they go out in public. To find shirts that are flatting, women have to understand what their body type is and what kinds of shirts will look best on them.
| Body Type | Description | What to Wear |
| --- | --- | --- |
| Circle | Circular women have a top and lower torso that are proportionately smaller than their midsection | Choose clothing that is snug up top, but then gets continuously looser as it goes down. Shirts that flow out under the breasts will enhance the upper figure while hiding the lower torso |
| Hourglass | Hourglass shaped women have a midsection that is proportionately smaller than the upper and lower torso | This is the easiest figure to purchase clothes for because it is flattered by everything |
| Inverted Triangle | Inverted figures have a voluptuous chest or broad shoulders that are larger than their midsection and lower torso | These figures look best in shirts with the tighter upper portions and loose lower portions. The loose fabric lower down will add volume and even out the weight distribution |
| Triangle | Triangular figures have wider lower torsos and hips | Choose shirts with loose fitting upper portions. For example, batwing shirts add volume to the upper torso. Ruffles and any extra embellishments up top will also help |
| Rectangle | These women have straight figures with an upper torso, midsection, lower torso, and hips that are all the same width | Stay away from clothing that is snug from head to toe. Try to find clothing that adds weight to the upper torso and the hips. A-line shirts and ones that flow out under the chest are flattering for this body type |
Put in simple terms, dressing based on how the body is shaped almost always entails adding weight where it is lacking and taking away weight where it is unwanted. Find shirts that accentuate the best parts of the body without drawing attention to the least favourite parts.
What Short Sleeved Shirts to Own
When it comes to short sleeved shirts, there is no need to skimp. Purchase as many as needed and there is no harm in having extra. In general, for a wardrobe to be well-rounded and prepared for everyday life, there should be a good mixture of shirts. Some fashion experts say that 3 to 4 T-shirts, 3 to 4 work blouses, 2 to 3 button-down shirts, and 2 to 3 weekend blouses would constitute a good selection of short sleeved shirts.
How to Shop on eBay for Women's Short Sleeved Shirts
Many women have found that it is much easier to get on their computers and shop online at websites like eBay. This is because eBay has nearly every brand of shirts in every style for sale. The ability to view all the shirts in one place makes it much easier for women to plan out their wardrobe and pick exactly what they want.
Do not be discouraged if you have been travelling from shop to shop and still cannot find a shirt that fits as well as catches your fancy. Simply begin from the eBay home page by searching for "women's short sleeved shirts". All the shirts on eBay will be listed here and you will need to narrow down the selection. A more specific search, such as for "women's short sleeved blouse" will eliminate some of the items you are not interested in. The more specific the search, the fewer items you will have to select from.
You can also choose to narrow down your search by entering in some of your personal specifications. You can choose your shirt size, the brands you want, colours you are interested in, the materials you want, and your price range. By customizing the listings you are saving time and bypassing all the shirts that would not interest you.
As you are shopping, keep in mind that many sellers offer a variety of sizes as well as colours. Check all of their pictures of the product and read the full description before ordering anything. Also see if there are any shipping charges because this will add to the price of the garment.
Conclusion
Women would be lost without a good selection of short sleeved shirts in their wardrobe. The shirts can be whatever women want them to be: fun, comfortable, stylish, or professional. It may seem like a simple process, but shopping for them can easily be overwhelming. This is because there are so many styles to choose from. It gets confusing trying to find shirts that are appropriately casual or dressy, appealing, and also flatter a figure. The purpose of this guide was to make shopping for short sleeved shirts more fun for women rather than frustrating. It discussed how to find the right size, how to flatter different figures, how many shirts to have in a wardrobe, and how to eliminate shopping stress and go to an online source that eliminates the hassles of local city shopping.