Mobile technology is moving at a frightening pace, with every year bringing faster, more powerful and higher-resolution screens into the mix. It can easily feel as though you're falling behind the times if you've got an older handset. Before you rush out to buy something new, the important question you should be asking is, should I upgrade? If you time it wrong, you may find that a new handset costs you a fortune, with you having to buy your way out of an old contract. Fortunately, we're here to help, giving you all the information you need to make the right upgrade decision.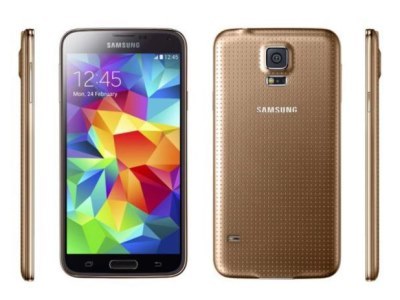 Your current handset
It makes sense to look at your existing handset first to find out if you really need a new one. Age is an important factor in this, as your average mobile phone should easily last around two years before you should need to upgrade. The reason for this is simple: manufacturers typically roll out small incremental upgrades, so it takes at least two years before a model comes out that's worth the upgrade. For example, if you've got a Samsung Galaxy S4 handset, the S5 doesn't give you a lot of new features, so you may as well hold out for the S6, which will launch next year.
There are some caveats to this. If you bought a budget, rather than flagship handset, you may find that it's starting to struggle to run the latest apps, or its small low-resolution screen isn't as easy to see as on a more expensive handset. If you're in this position, making the upgrade to a more powerful handset will net you some benefits and you should definitely think about it.

Ultimately, the upgrade decision will come down to whether or not your existing phone is still fast enough and modern enough to run all of the apps that you want to use. The point at which it starts to feel sluggish, or you notice that the screen's not a patch on newer handsets' displays and you're struggling to use it, is the point at which you should think about upgrading.


Contract or PAYG
When you know that you want a new handset, timing is crucial, particularly if you're locked into a contract. Once you've signed up for a deal, you're generally locked in until that runs out. Whether or not you should upgrade depends on how you bought your current handset. If you bought it as part of the contract, then you're still paying for that handset. Most networks will not let you upgrade at this point in time, until you've paid off both the cost of the handset and the remainder of your contract. You can buy a new phone outright and use it, but you'll still be paying off the remainder of your original handset, making this a poor deal.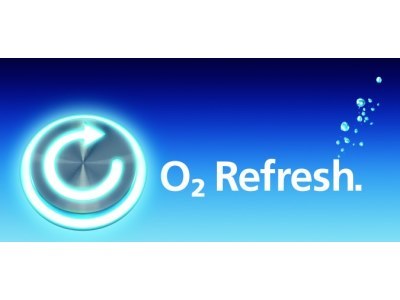 Some networks are now offering plans that split the cost of the handset from the cost of the phone contract, such as O2 Refresh. The idea is that at any point you can upgrade your handset by paying off the remainder that you owe, then buying a new handset. It sounds great in theory, but once you've paid off your existing handset, you have to buy a new one and sign up for a new phone contract over two years. Effectively, you just keep on extending your phone contract. Generally speaking, if you're currently on a contract deal, the best thing that you can do is wait until you're out of contract and choose a new handset from there.

If you're on a PAYG or SIM-only contract then things are more simplistic, as you don't have any contracts to get out of, so you can upgrade when you like with no downside. Even so, it pays to plan how you intend to buy your new handset.


How to buy a new phone
To make upgrades better value, it's worth examining the options and working out the Total Cost of Ownership (TCO), which is the total amount you'll have to pay for the handset and network charges. You may be surprised, but it often works out best to pay for a handset upfront, so that you own it, and then buy a SIM-only contract of PAYG SIM. That way you can change your handset at any point. It's also often cheaper this way, too.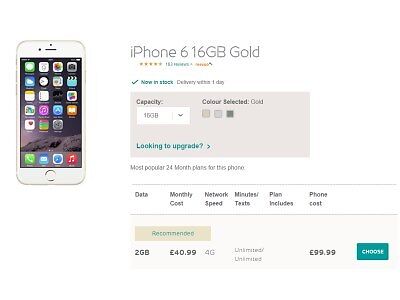 For example, if you were to buy a 16GB iPhone 6 from Apple you'd pay £539 for the handset. Signing up for a SIM-only deal from EE with unlimited texts and calls, plus 2GB of data would cost you £15.99. This is a one-year contract, but for two years you'd spend £383.76. Including the handset, you'd have a TCO of £922.76. Buy the same handset directly from EE on a two-year contract, with the same data, phone call and text limits and you'd end up paying £99.99 upfront and £40.99 a month. This works out to a TCO of £1,083.75. In other words, buying the phone on credit will cost you an additional £160.99. Choosing to pay more upfront for the handset can bring the cost down, but it's generally never as cheap as buying the handset outright.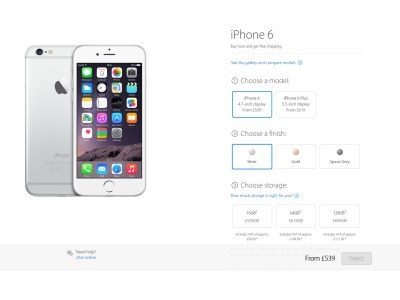 PAYG deals from networks are generally slightly better, but watch out for some sneaky tricks that make handsets look cheaper. For example, EE sells the 16GB iPhone 6 for £519.99 on PAYG, which is £20 cheaper than Apple. However, you have to add in a minimum top-up of £10, and EE's phone is locked to its network, with an unlock charge costing you £20.42. So, to get an unlocked phone this way, you end up paying more than you would have done if you'd gone straight to Apple. This tends to be the case across the board, with all handsets and mobile operators (Three alone doesn't sell locked phones, but you end up paying the same amount as you would for buying the handset outright).
Another issue with PAYG phones is that not all networks give you a choice of the latest handsets, as they instead try to funnel people into signing up for a contract deal. That's just another good reason to shop around online and buy a handset outright.
In summary, work out how much a phone will cost you over its expected lifetime or contract, and make sure you're getting the best deal. If you can't stomach the entire cost of a phone up-front, then contract's your best bet, but do the sums to make sure you're getting the best deal: stumping a bit more cash at the start, can save you money overall.


What to do with your old phone
Once you've got a new handset, you need to work out how to get rid of your old phone. Selling it online is a good option, but the amount you get will vary based on the manufacturer, model and age of the phone: if you bought a budget phone two years ago, don't expect it to be worth much now. Don't forget that your phone may be locked to a network, so you can either sell it locked and potentially get less money for it, or pay to have it unlocked, although there's no guarantee that you'll get the unlock fee back. A second option is to give your phone to charity, letting them profit from your old handset; this latter option is worth it for old handsets that aren't worth a lot of money. In all cases, don't forget to completely reset and wipe your phone before you sell it.