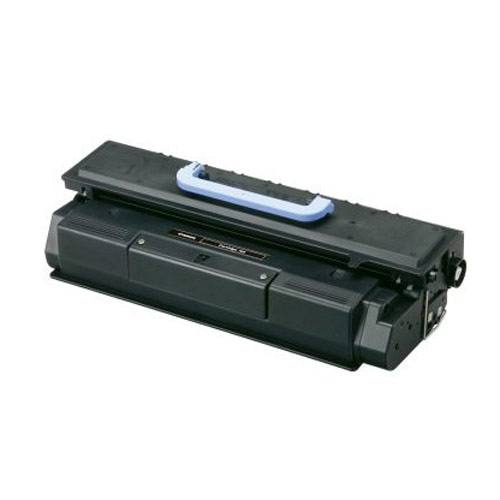 Many owners of printers are surprised to eventually discover that the toner cartridges needed to operate their machines are actually quite expensive. While a consumer might save big by purchasing a printer at a nice price point, the running cost of the machine eventually becomes quite expensive after several toner cartridge replacements. In fact, some toner cartridges can cost almost as much as some printers themselves.
As an alternative, many consumers turn to generic toner cartridges. These solutions have advantages, but they can also have some disadvantages. Before deciding whether or not to go ahead with generic toner cartridges, users should first weigh the pros and cons of purchasing and using these items. Consumers who decide that the pros outweigh the cons might want to then find out some of the best retail opportunities for finding generic toner cartridges. Traditional electronics shops do not always carry a wide array of generic cartridges. Many consumers instead turn to online aggregators such as eBay for a retail solution.
What Is a Generic Toner Cartridge?
Sometimes referred to as compatible or aftermarket cartridges, generic toner cartridges are, in fact, very similar in principle to aftermarket car parts. They are built by a third party after the release of a printer and its brand-manufactured toner cartridges. Printer companies typically hire an official toner manufacturer when creating the toner cartridges for a machine, or they produce them in-house. These cartridges are known as OEM, or original equipment manufacturer, cartridges. A generic manufacturer either matches the specs of an OEM toner cartridge after its release or reverse-engineers it to replicate it and then sells this version as an affordable alternative to OEM products.
The Advantages of Buying Generic Toner Cartridges
There are a good number of advantages to buying and using generic toner cartridges. Item points such as cost savings can make a big difference to a consumer's choice. These issues should assist with the decision making process of someone who is considering generic toner cartridges as a viable printer solution.
Generic Toner Cartridges Give You Cost Savings
As mentioned, OEM toner, or the toner made by the printer manufacturer for a specific printer, can be exorbitantly expensive. It is no exaggeration that a few toner cartridges are in fact more expensive than the printers they complement. Many consumers have found themselves spending hundreds of pounds in a year for OEM toner cartridges after only paying a fraction of that for the original printer itself.
As an alternative, generic toner cartridges offer a compatible solution for a machine at a sizable cost savings. In fact, generic toner can save a consumer as much as 50, 60, 70, or even 80 per cent over an OEM cartridge. This enormous difference can make the running costs of a printer much more manageable in the long term.
Generic Toner Cartridges Are Available for Almost Any Printer
Consumers do not need to worry that they might not be able to find the right toner cartridges for their printers. The manufacturers of generic toner cartridges are very careful to stay on top of the latest trends and newest machines on the market. It does not benefit them to lag behind the curve when it comes to matching the cartridges of the latest printers. Generally speaking, most consumers can find toner cartridges that suit their needs.
Generic Toner Cartridges are Easy to Match to Printers
Manufacturers of generic toner cartridges thrive off the ability of consumers to match the generic cartridges to particular printers. For this reason, there is no great mystery when it comes to matching a generic cartridge with a printer. Generic toner cartridges are always clearly marked and marketed with a list of compatible printers. One cartridge may work with several printer models in the HP brand, for example, while also working compatibly with a Samsung brand printer. In an ideal situation, a consumer with more than one machine might even be able to use the same cartridge for both printers.
The Disadvantages of Generic Toner Cartridges
While ease-of-use and cost savings are some impressive advantages, there are some downsides to these OEM alternatives. Consumers should weigh these cons into their purchasing decisions and determine whether the benefits outweigh any of these risks.
Generic Toner Cartridges Can Have Slight Colour Variations
Generic toner cartridges may deliver a colour that is slightly different than the OEM brand. This does not necessarily make a big difference to most users who may be printing text or just printing images for their own personal use. Business or professional users, however, may find it to be a large disadvantage if the colour variation is noticeable. It could affect branding elements, such as logos, business marketing materials, pamphlets, and more. Before buying generic toner, consumers should consider whether or not a slight colour variation can make a difference to their end product and work process. Consumers can also consider looking for generic options that are made with archival ink as this type of ink can have more consistency and integrity.
Generic Toner Cartridges Are Not Always Well Made
Extreme cost savings can sometimes lead to shoddily made products. This, fortunately, is not always the case, but consumers should be aware that there are some poorly made generic cartridges on the market. A good defence against this is for consumers to seek out products that were made in a factory with ISO 9001 certification. The International Organisation for Standards oversees the proper manufacturing of products around the world and sets the guidelines that define a good product in a specific field. Issues such as print quality and cartridge yield are held to certain standards in an ISO-approved factory. Keeping an eye out for these options can help a consumer make a good generic choice.
Considering Remanufactured Toner Cartridges as an Alternative
As an alternative to generic cartridges, consumers can also consider remanufactured toner cartridges. These options are basically recycled or refilled OEM cartridges. This means that a consumer gets a known quality at a lower price point. Remanufactured cartridges are not as affordable as generic ones, but they are still cheaper than OEM options. Remanufactured toner cartridges are sold much in the same way generic cartridges are; that is, they are not sold under the OEM brand but in generic-style packaging from a company that specialises in remanufacturing cartridges. They do list the compatible printer name and the cartridge type of the OEM cartridge.
Ensuring Quality with Remanufactured Toner Cartridges
Just as with generic toner cartridges, consumers need to pay attention to make sure they get a remanufactured product that was produced well and efficiently. Some remanufactured producers simply drill a hole in a cartridge and fill it with ink before resealing it. Consumers could achieve this same quality themselves by using a home refill kit. If consumers want to find a good remanufactured product, they should review a manufacturer's reputation and also check to see if a remanufacturer maintains good and efficient protocols during its remanufacturing process.
Buying Generic Toner Cartridges on eBay
Consumers who are interested in finding a wide array of generic cartridges or who are interested in finding either OEM or remanufactured options can benefit from sifting through the catalogue on the online retailer eBay. This site gives you an easy way to begin the purchasing process, thanks to the search bar located on all the site's pages. You can use this interface to sift through eBay's thousands of listed toner cartridges. Use the advanced search option to refine your search with even more detail.
Getting to Know the Sellers on eBay
Another advantage of eBay is the way in which it allows you to get to know the sellers on the site. Each seller has a seller's page where you can access past listings posted by that seller and feedback posted by other customers. You can also communicate directly with a seller to make sure that the toner cartridge offered is the right fit for your machine. All of this can help ensure that you find the best toner cartridge solution for you.
Conclusion
Generic toner cartridges provide a much more affordable alternative to toner cartridges marketed by the original equipment manufacturer. Generic toner cartridges are available for most types of printers on the market. They are also easy to match to a printer since they are always clearly sold with printer compatibility on display. Generic toner cartridges can cause problems for some consumers, however. Consumers concerned about printing consistently coloured images may find some colour variations when using generic cartridges. Some generic cartridges may also not be as well made as OEM cartridges.
Consumers always have the option of turning back to OEM options or even using remanufactured OEM cartridges. Any and all of these products can be found via the online aggregator eBay. This site gives consumers an easy entry point to the purchasing process with its search and advanced search options. Local computer and electronics retail stores often carry a thorough selection of OEM cartridges, but the selection of generic cartridges may be much more limited when choosing that shopping method.