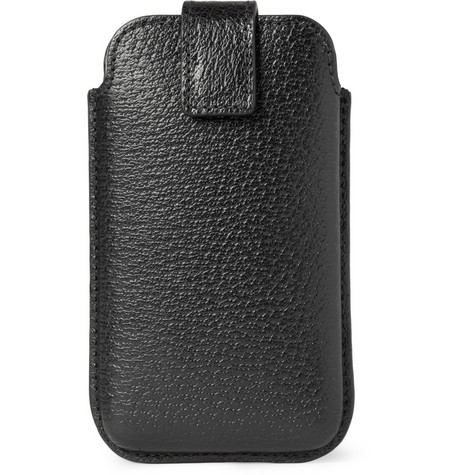 Anyone who has ever owned a mobile phone will know just how fragile they can be. Mobile technology is constantly advancing, and that means there are an increasing number of things that can malfunction. Dropping a device can have devastating consequences on such an expensive item of gadgetry, but it can also lead to lost movies, data files, and photographs. However, protecting a phone by storing it in a case or cover can prolong its life considerably. The latest smart phones cost several hundred pounds when they are paid for in cash. Insurance is often an expense too far for many people, and phone providers only replace phones towards the end of a contract. Thankfully, something as simple as a refurbished or used phone cover can protect a phone from scrapes, scratches, cracks, and impact damage. While a used cover can perform equally as well as a new one, it is important to understand how different designs and materials perform over time.
What Are the Different Types of Used and Refurbished Phone Covers and Cases?
There are literally tens of thousands of covers and cases on the market, and most of them are designed specifically for particular phones. Buying a used or refurbished cover comes with an element of risk, as even the slightest area of damage can leave a phone susceptible to cracks and scratches. Consumers should be aware that some mobile phone cases are more durable, so they are likely to be in a better condition when bought second-hand.
| | |
| --- | --- |
| | Mobile phone socks are generally made with fabrics such as wool, cotton, and polyester, and that means finding high-quality used phone socks is difficult. Socks offer minimum protection from impact, but they are usually machine-washable. |
| | Fitted mobile phone cases are designed to 'cling' to the phone in order to provide structural protection to a device. Most fitted cases are made with rubber or plastic, so used items can quite easily be cleaned. However, consumers should check for areas of damage before making a purchase. |
| Phone Skins | Skins are generally designed to protect the body of the phone. Usually made from plastic or neoprene, they don't provide protection to the screen. Plastic skins are prone to cracking, so second-hand items should be checked carefully before a purchase it made. |
| Mobile Phone Pouches | Phone pouches are usually made from faux leather, and they are designed as a storage area for phones – most phones cannot be used while in a pouch. Faux leather can scratch and tear, so a refurbished or used item should be checked thoroughly before purchase. |
| Flip-Style Cases | A flip case is usually opened at the front by lifting the cover. This type of protection includes a button or magnet locking device, and because it is usually made from faux leather, it is relatively easy to keep clean. |
| Horizontal Phone Cases | These cases resemble purses, and they are usually made from either leather or fabric. They will often come with storage space for cash and credit cards. |
| Wallet Cases | Wallet cases open from the side, and usually include space for money and credit cards. They provide protection for the entire device, and they are usually made from faux leather. They are relatively easy to keep clean, and that makes them a sensible choice when shopping for used mobile phone cases. |
| Shock-Proof Cases | Shock-proof cases are ideal for people who are at risk of dropping or crushing their phone. Outdoor activities such as building work put phones at great risk, and these cases are designed to absorb as much of an impact as possible. However, used cases are usually exposed to more drops and accidents, so they should be checked thoroughly for damage before a purchase is made. |
The Materials to Consider When Searching for Used and Refurbished Phone Cases and Covers
The material used in refurbished phone cases and covers is very important. Smooth materials are easier to keep clean and in a good state of repair, and second-hand cases made with these materials have a better chance of being in a 'new' condition.
| | |
| --- | --- |
| Cowhide | While cases made from real cowhide leather will be more expensive than other types of case, there is nothing quite like the look, feel and smell of real leather. Durable with a rough texture, used leather mobile phone cases deliver protection and style. |
| Lambskin Leather | Buying a used lambskin phone case or cover is not always a good idea, as this type of leather is less resilient than cowhide; however, it is usually smoother and softer- making it easier to wipe clean. |
| Faux Leather | Faux leather is the most common type of material used in the production of faux leather mobile phone cases . It is durable, smooth and very easy to keep clean, and that means used cases made with this material are more likely to be in good condition. |
| Patch Leather | Patch leather looks unusual, as it is made of various leather remnants. The durable, waterproof properties of patch leather make it perfect for protecting phones. |
| Fabric | Fabrics such as cotton, polyester, and wool are used to make phone socks and some fitted cases. Consumers should proceed with care when purchasing a used or refurbished phone case made with fabric. It is difficult to keep clean and prone to 'bobbling' and thread-loss. However, good quality woollen cases will age very well, and they can be washed in domestic washing machines. |
| Silicone | Fitted cases and skins are often made with silicone, as it provides an excellent barrier from impacts. Silicone will 'cling' to the shape of the phone, so it offers maximum protection while maintaining functionality at all times. Lightweight and flexible, silicone is relatively easy to keep clean, and that means it will maintain a 'new' look for longer. |
| Neoprene | Neoprene is a form of synthetic rubber that delivers excellent shock-proof properties. Its pliable nature allows it to cling tightly to the exact contours of the phone, and that delivers a very high level of protection from impact damage. |
How to Buy Used and Refurbished Phone Cases and Covers on eBay
Buying second-hand items always poses a level of risk, but that risk is minimised on the eBay website. A number of consumer protections are in place to ensure an investment is safe. The easiest and fastest way to search for used and refurbished phone covers is to type a search term into the text-entry box at the top of the homepage. This will provide an instant set of results, but it may not be very accurate. In order to find only those items that match the user's specific requirements, the category-based search facility should be used. A search should begin by clicking the All Categories link which is found near the top of the homepage. A list of main categories will appear as part of a drop-down menu, and the category entitled Mobile Phones & Communications should be selected. The 'Search' icon should then be clicked, and the page will then reload. A new list of sub-categories will now be displayed on the left of the screen; from this list, the sub category entitled Mobile Phone & PDA accessories should be selected. The page will then refresh, and a new set of sub-categories will appear. Selecting the Cases and Covers sub-category will present the user with a full range of phone cases and covers. However, narrowing the results to only refurbished and second-hand items can be achieved by selecting the 'Used' check-box under the 'Condition' heading.
Conclusion
Buying a used or refurbished phone cover should be done with care. Even the slightest of imperfections or damage can leave a phone vulnerable to unnecessary scratches and impact damage. Extra caution should be taken when buying used fabric phone cases, as they are more susceptible to damage and cosmetic imperfections. Used leather cases are more likely to be in a new condition, as they are relatively easy to maintain. Rubber and plastic cases are also easy to wipe clean, but they can be prone to cracks and gouges. As long as extensive visual checks are made in advance, the cost-savings possible make the purchase of used mobile phone cases a sensible and cost-effective way of protecting a mobile phone.