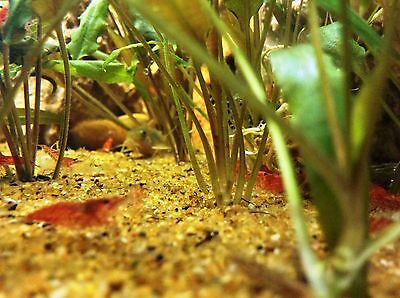 CARDIFF SHRIMPS
Acclimatization: this is how we do it.

Shrimp and Fish are sensitive creatures therefore should be slowly acclimatized to their new home. Ideally with slow dripping method over couple of hours (minimum 3) and the longer the better.
Try and use airline tubing and let water drip from your tank to the water in the bag or some plastic bowl with original water. Best is to add 3/4 of your tank water to the 1/4 of original water. or slowly pour a small amount into the shrimp bag every half hour / forty mins.


This information will give you a guide on how to acclimatize your new shrimp to your aquarium.
Although it can be seen as slightly over the top, it will promote a smooth less stressful transaction of your shrimp to their new aquarium.

We recommend this method for all our shrimp orders, if handled in this way it definitly helps too promote a happier and healthier shrimp being introduced into your tank.

This is what you will need:

· Air line tubing / small container suitable for pouring
· Flow regulator or rubber band
· Large plastic container

Carefully open the packaging and remover ther bag containing the shrimp

· Pour the contents of the bag including shrimp into your container
· Place one end of the air line tubing in the aquarium
· Fit the flow regulator on the opposing end of the tubing (if you do not have one of these wrap a rubber band around the end of the tubing to reduce water flow).

· Siphon the tubing so that water is freely flowing, tighten the flow regulator or rubber band so that it drips at roughly 2/3 drops per second.

· Drip the aquarium water from the tubing into the plastic container

· This process will need to be done over several hours until the aquarium water in the container is at a ratio of at least 3:1 to the bag water. (we acclimatise until the aquarium water significantly outweighs the old water at a ratio of around 10:1)

· If you have water test kits you can acclimatize until both parameters match -

· The shrimp can now be netted out of the plastic container into their new aquarium, we advice you leave the aquarium lights off for at least 24 hours to reduce stress and do not feed.

· We do not add the water left over back to the tank. But this is up to you... some do / some don't.



The final step is.... Enjoying your new shrimp!