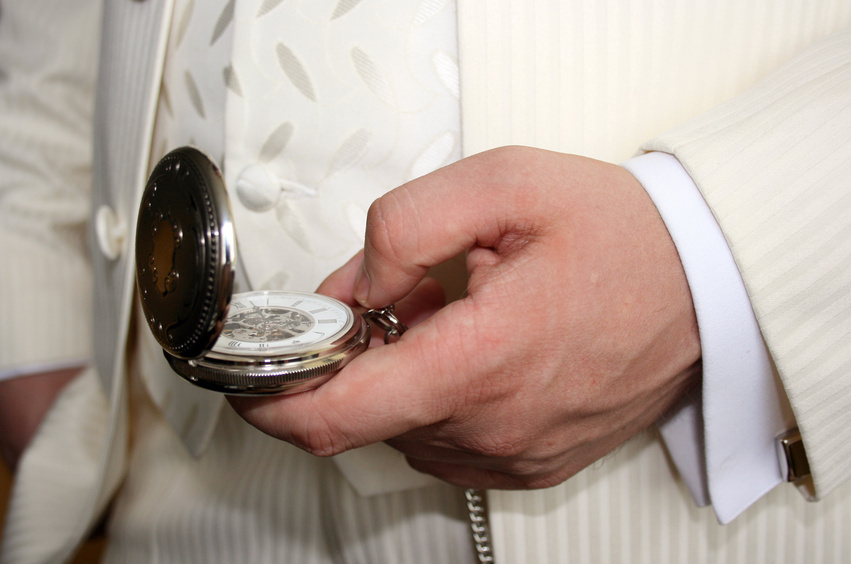 A silver pocket watch is the perfect choice of accessory to add a touch of style and class to any formal or semi-formal ensemble. You can choose from traditional, antique or vintage silver pocket watches, or contemporary styles, depending on your taste preferences. Understanding the key factors and considerations when choosing a silver pocket watch enables you to make an informed purchase and choose the pocket watch that best suits your style and your wardrobe.
Type of Silver Pocket Watch

There are three types of silver pocket watches available. An open-face pocket watch has no cover, making it easy to read quickly, without the necessity of opening a lid to see the face. These are particularly popular today because of their convenience and clean, modern style. There are fewer antique and vintage open-face models available because of a lack of popularity due to the impracticality of not having a porcelain watch face without a cover. A hunter pocket watch features a full outer casing which usually features engraving in the form of initials or a pattern of some kind. The full casing protects the watch face from damage when the watch is not in use or stowed in a pocket. A half-hunter silver pocket watch features a front cover with a hole or a crystal cover or viewport in the centre that allows you to see the time without undoing the cover. Because the central hole in the outer cover hides the numbers, with half-hunters, the majority have the numbers engraved into the silver outer cover.
Type of Silver Pocket Watch Movement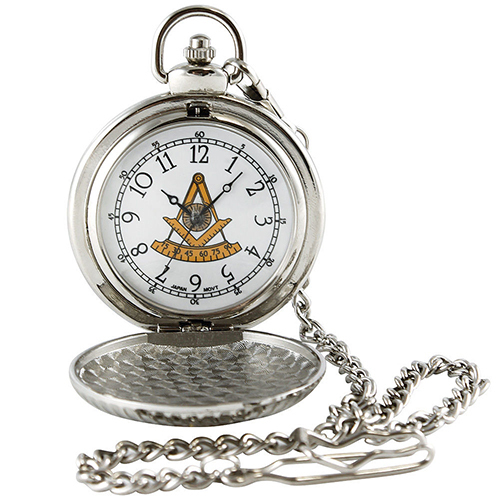 You can choose from two main types of pocket watch movements. A quartz movement pocket watch operates on battery power, which lasts approximately two years before the battery needs changing. Quartz movement tends to be the pocket watch of choice for regular timekeeping with frequent use. You do not see the hidden workings of a quartz pocket watch inside the casing. Give a mechanical movement pocket watch with an antique look as a gift or for a special occasion, or display it as a collector's item in the home. Also known as a wind-up pocket watch, you wind a mechanical pocket watch until the stem and crown tighten, but no further, otherwise you risk the spring mechanism breaking.
Condition of a Silver Pocket Watch
If you purchase a used, vintage, or antique pocket watch, look at condition of the case and avoid models with significant scratching or dents. Check the stem and crown carefully, ensuring that the watch winds easily, as a stiff or very loose winding mechanism indicates that the spring is broken. If the silver pocket watch is well cared for, the seller should have a service history, if the watch has a mechanical movement. Be sure the silver is genuine by checking for a hallmark and a serial number.