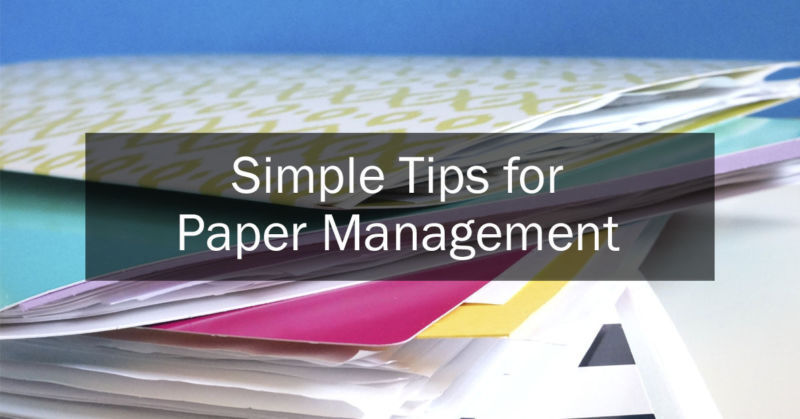 Even with the large number of transactions that occur online these days, the paperwork can still pile up at home. From bills and medical receipts to the junk mail that just keeps coming, dealing with a constant flood of paper documents can be overwhelming. Staying on top of the piles may seem like a daunting task, but knowing what to keep, what to toss and how to organise your documents can help you take charge. Read on for a list of helpful paperwork management tips…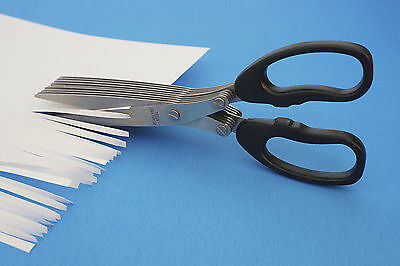 Make Paper Disposal Easy
Let's begin with some paper disposal basics. One good rule of thumb is to instantly toss anything that you don't need…as it comes into the house. Don't give useless papers a chance to settle in. Junk mail, catalogues you have no intention of reading, and that unwanted flyer on the door would likely qualify for this category. For papers that include identifying information such as your address, shredding is a good idea. Make paper disposal a snap by having a recycling bin handy, as well as a
paper shredder
or
shredder scissors
.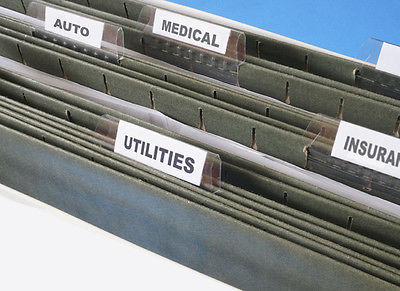 Implement a Filing System
For the papers that you keep, create a filing system that makes it easy to quickly stash documents. Since there may be some papers that require more action, or even more thought on how to file them, try creating folders with labels such as "ASAP" or "To File", and store these folders at the front of your filing system. This will keep the papers off of your desk while ensuring that you don't forget about them. When it comes to filing systems, select an option that makes sense for your space. For example, a
file cabinet
for the closet will work for papers you don't need frequent access to, while a
desktop file organiser
can encourage you to stay on top of the filing, especially for paperwork you may frequently need to deal with.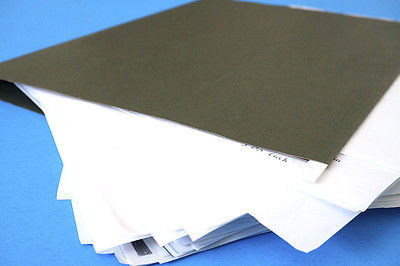 Regularly Purge Documents
Now that you have the perfect filing system, you need to maintain it. After all, documents such as expired CPR certification cards and that home emergency plan you made back in 2005 may no longer have a place among your paperwork. Many people use the end of the year as a chance to purge unnecessary documents. This is also the time to assess how your filing system is working. Are there categories you've created that can be combined? Is there one bulging file folder that may need to be reorganised into two or three different topics/folders? What do you truly need to support your tax return? Your filing system will evolve over time. Don't forget to check in and make necessary changes!
Know What to Hold On To
This step may be the most tedious, but it is the key to your paperwork management success. Take some time to familiarise yourself with what you truly need to keep and what you can toss. For example, some recommend holding on to tax records and supporting documents for 7 years in case of an audit. Other items such as bills can often be tossed after they are settled, unless you need them to support your tax return. Come up with a system that you're comfortable with, and then document it so you have a quick reference for what you can let go of and what you need to keep for now.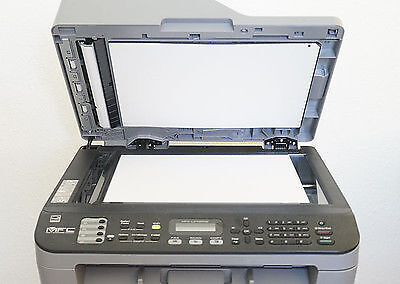 Protect Essential Paperwork
Some documents will rarely (if ever) be purged, such as your marriage and birth certificates, as well as your national insurance card. Storing these items in a safe place is crucial, and some even recommend keeping the original versions of ultra-important documents in a
safe
or a
safe-deposit box
. If you opt for locking up paperwork, do your research, as this type of storage is not recommended for certain documents. There may also be other items that you want to keep for reference, even if the hard copy isn't necessary. Investing in a
scanner
can be helpful, as you can create an electronic file for certain documents while leaving room in your filing cabinet for essentials.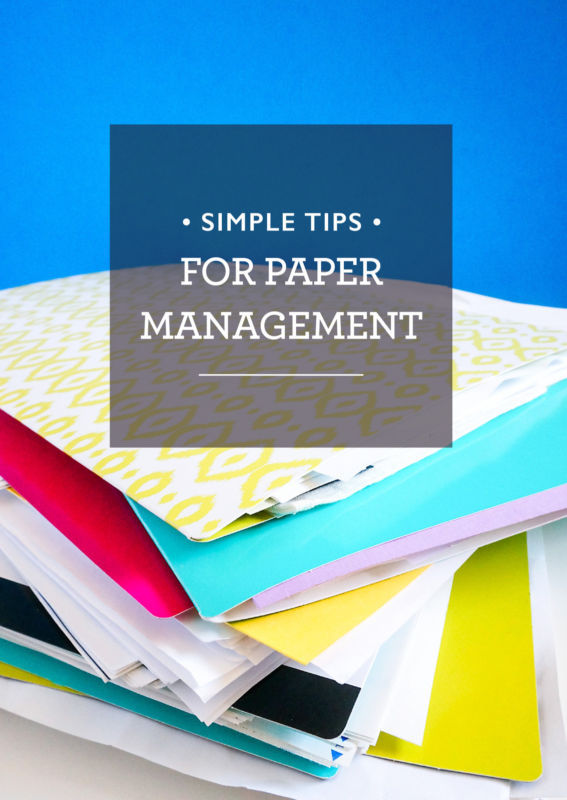 For more guides and inspiration, click on an image below: