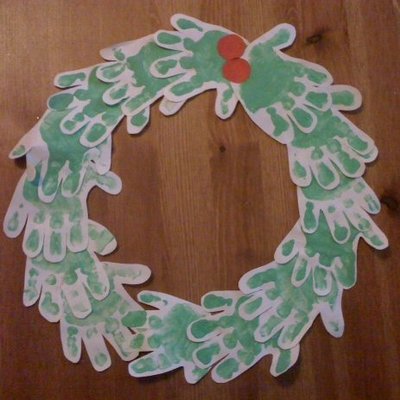 Holly wreath
You will need:
a paper plate
glue
green paint
paper
scissors
red pompoms or sequins
ribbon
1) Cut out the centre of the paper plate so that you are left with the outer ring.
2) Using green paint make lots of handprints on the paper.
3) Cut out the handprints, and arrange them around the ring. Stick on using glue.
4) Use the pompoms or sequins to create berries.
5) Attach some ribbon at the top of your wreath to enable you to hang it up.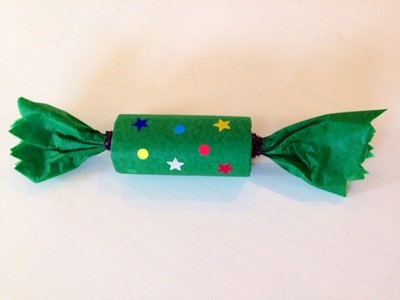 Christmas Cracker
You will need:
a toilet roll tube
crepe or tissue paper
sequins
ribbon or thread
glue
Scissors
1) Cut a strip of the tissue/crepe paper so that it is twice the length of the tube, wrap it around the tube and glue in place.
2) Use the ribbon or thread to tie off each end of the cracker. Cut the ends of the tissue paper in a jagged, zigzag fashion.
3) Use the sequins or any other decorations you have to make your cracker look fun and festive. Then simply pop in the branches of your Christmas tree!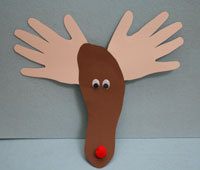 Rudolph the Reindeer
You will need:
Brown card
Yellow or light brown card
A red pompom or large sequin
Googly eyes
Scissors
A pencil
Glue
1) Draw around your foot or shoe onto the brown card and cut out to make the reindeer's face.
2) Draw around your hands onto the lighter coloured card and cut out. Glue them onto the reindeer's head to make the antlers.
3) Stick on two googly eyes and a red pompom or sequin to make Rudolph's nose.
*I am a Bzzagent and am posting this guide as part of my latest campaign*