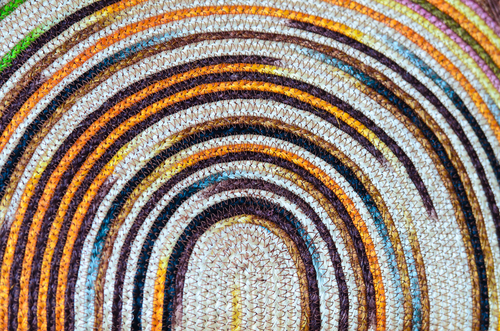 Add a caption
Sisal makes a good carpet for your home... in any colour you wish
Click to edit caption
Tough, resistant and good looking, sisal carpets are are a natural option that give a rustic, rugged feel to a home. The material is hardwearing, although it has no resistance to moisture and stains, so stick to living and sleeping areas.
What to consider before you buy
Sisal is hard-wearing but has quite a rough texture. It is not suitable for kitchens, bathrooms, entrances or anywhere where there will be water around.
Carpets (and
rugs
) made of
sisal
come in many natural colours but the fibres can also be dyed into a range of colours and woven into various patterns.
Most rolls come in four-metre widths although narrower options for stairs and halls are available.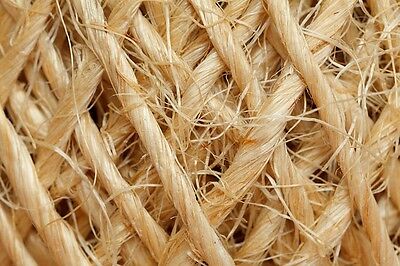 Add a caption
Sisal is a natural hardwearing textile
Click to edit caption
Sisal texture
The name sisal refers to an area of Mexico where the species of Agave Sisalana plant grows, although it is now widely found around the world, particularly in South America and Africa.

To imagine the consistency of the material, bear in mind that it is also used to make rope – the dense fibres give it a quite a coarse feel. Buyers might initially find it rough underfoot. Some dealers may send out swatches so you can assess colours, designs and textures.

So this is not the soft carpet material on which you would comfortably lounge in front of a fireplace or TV, but is durable and has a pleasant natural look. It is a popular material for stair coverings because of its hard-wearing nature, or a as rug on a hardwood floor. Consider taking a photograph of your floor to a store before ordering, so you can envisage how the two will look together.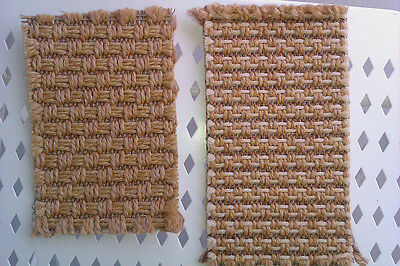 Add a caption
Sisal may be dyed in a variety of colours
Click to edit caption
Design and colour
Sisal designs are designated by the weft and warp; the weft is the thread that is drawn through the warp yarn to create an overall pattern. The different designations include Panama, bubbleweave, metallics and herringbone.

The thickness generally ranges from 5-10mm. The natural colour is a beige-brown, but sisal lends itself to dyeing because of its moisture-absorbing properties.

Many rugs feature combinations of colours, such as volcanic grey, topaz, ice-bear, liver and light honey, which may sound garish but work well together. Some companies offer a bespoke design service.

Carpet bindings
Buyers should also look at the various binding designs, for the edges of the rug/carpet.
Canvas, cotton, linen, leather and tapestry options wraps around the edges creating a sealed edge of a few centimetres. Some vendors will even fit a customised binding from material provided by the buyer.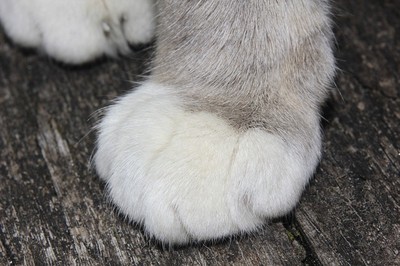 Beware the cat
Sisal does tend to attract animal hair, but this can easily be vacuumed away. Cats often find the consistency of the fabric attractive for clawing, but it is reasonably tough. Many cat scratching posts are covered with sisal material for this reason.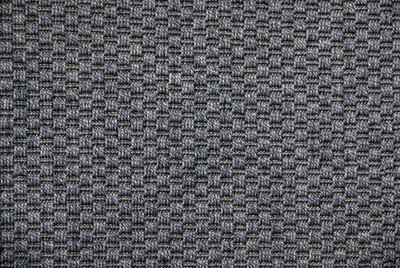 Add a caption
Watch out for synthetic versions of sisal
Click to edit caption
Authenticity of sisal
There are many "sisal-style" rugs composed of vinyl weaves of polypropylene that look very similar to the real thing, in terms of style and colour. On closer examination, the woven synthetic rugs will be easily distinguishable .


Other natural fibres
Other materials of a similar type to natural sisal include seagrass (described as akin to a picnic basket) and coir (created from coconut husks), while another alternative is wool. Sisal can last for at least 25 years if properly looked after, compared to five to seven years for seagrass, and 10 years for coir. Other factors that will affect a carpet's life include the amount of "traffic" – people walking over it – and whether chairs with casters are used on the carpet.

While natural sisal is unsuitable for kitchens, bathrooms, entrances and outside areas, many synthetic versions exist which will resist moisture and sunlight much more successfully and can be placed outside, such as by swimming pools, saunas, or in boats. A seller may ask you about the intended location of the rug, and advise on which material is best.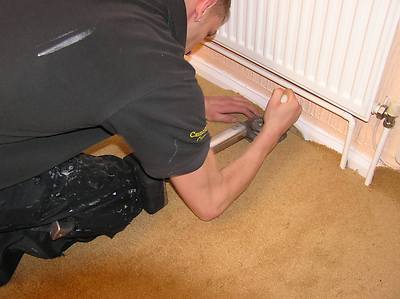 Fitting you sisal carpet
Sisal is usually delivered in 398cm-wide rolls, but check before ordering. If you are laying sisal on stairs or a hallway a two-metre roll may suffice.

Some sisal material may curl at the edges due to fluctuations in temperature or environmental conditions, and some manufacturers insist it is delivered to the location 48 hours before they are fitted to give the fibres time to acclimatise. The curling may still occur later in the rug's life, which is perfectly natural. A suggestion to try to rectify this is to turn it over for 48 hours.

Sisal may be cut easily with a sharp knife but, because of the complex weaving patterns, it can be almost impossible to create totally seamless joins when laying multiple rolls.
Cost
Natural sisal floor coverings cost in the region of £10-£25 per square metre.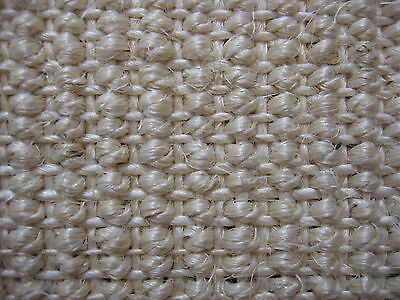 Cleaning and caring for sisal
While it remains largely resistant to wear and tear, sisal can stain very easily or warp when exposed to excessive moisture. It is worth investing in some form of protective measure, such as Intec, which is sprayed on to the carpet before delivery.
Stains should be tackled immediately by applying a
carpet cleaning
compound with a cloth, but do not rub in. Overexposure to moisture can be very damaging so the carpet should be allowed to dry naturally as soon as possible.